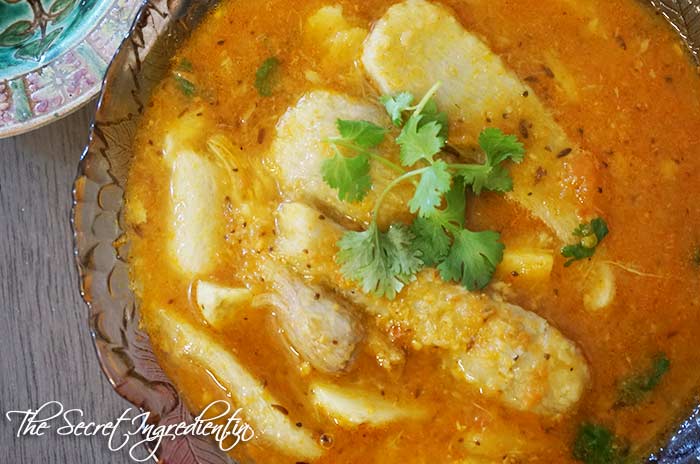 Arbi or Arvi is a close kin of potato, widely available in Indian Vegetable Market during summers. Its known as Colocasia, Taro and even Eddo in English. It is much more starchy than potato and cooked in various ways. I typically like Sookhi Arbi Fried and Arbi Ajwaini, the way my mom makes it. Last three years I was deprived of eating this vegetable, which happens to be one of my favourites, because in Mexico it wasn't available. So this summer we made this at least once every single week.
This is for the first time I was trying my hand on Arbi Masala Curry. I never had Arbi ever in a curry or gravy before, so I was a little skeptical. But to my surprise it came out delicious. I would love to make this again.
Directions:
1. Thoroughly wash arbi with water. I am using a different variety of arbi found on hills during this time. Therefore, it is longer and slender in size.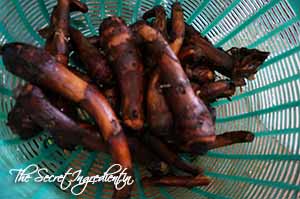 2. Put arbi in a pressure pan and add water. Close the lid and let it cook for 5-6 whistles or 8-10 minutes or till arbi is cooked. Don't let the arbi get mushy.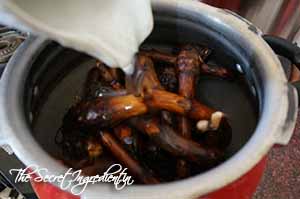 3. Once the arbi has cooled, gently remove its skin and cut it into half lengthwise. Keep aside.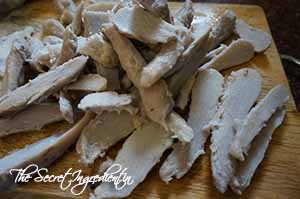 4. In a blender add tomatoes , ginger and green chilies to make a fine puree.
5. In a wok pour oil and add Cumin seeds and Carom seeds.
6. After tossing them for a minute add tomato puree to the wok.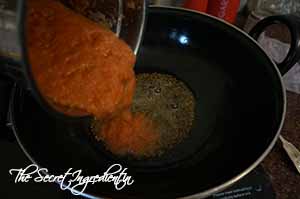 7. Add salt, red chili powder and turmeric and combine.
8. Let the curry thicken and reduce till you see oil separating the masala. It should take 6-9 minutes on high flame.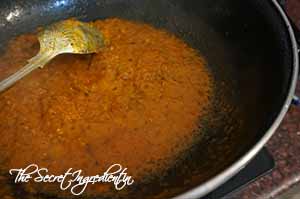 9. Add water and bring it to a boil.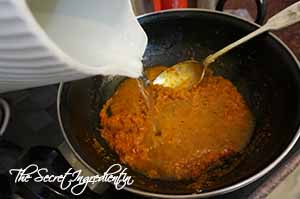 10. Add boiled arbi slices and let it simmer for a couple of minutes till right consistency is reached.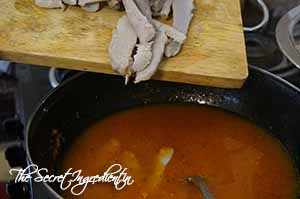 11. Sprinkle some Garam Masala and Fresh chopped Coriander.
Serve hot with Chapati or Swang ke Chawal.
You can even try other recipes for Vrat Makhaney ki Kheer, Swang ke Chawal ki Khichdi, Gajar ka Halwa Rasgulla, Anaar Aloo ka Raita, Sabudana Khichdi, Sabudana Tikki and Kachalu Aloo ki Chaat.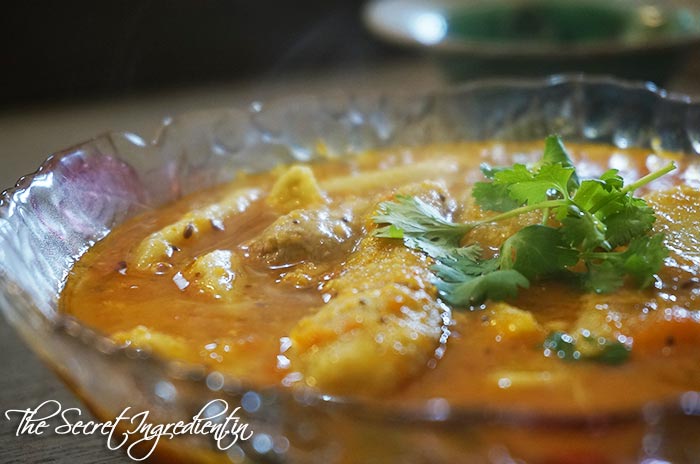 [whohit]ArbiMasalaCurry[/whohit]
[yumprint-recipe id='66']