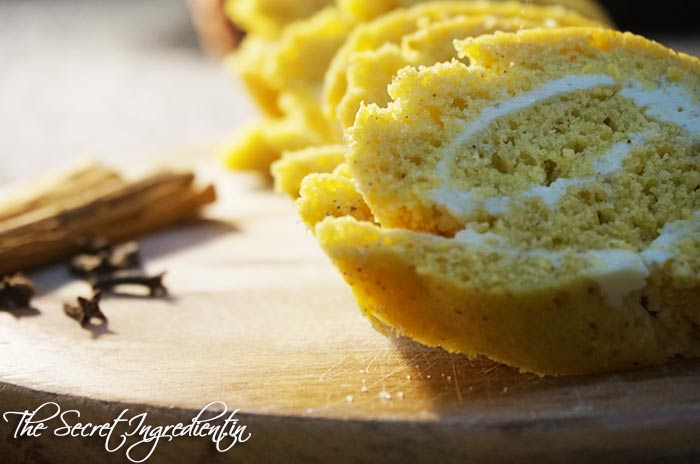 Honestly, my love for Pumpkin was never sudden. Infact I always considered pumpkin as a vegetable to make Indian cuisines or my Grandmother's delicious Kaddu ka Halwa . Until Mexico happened and that is were I discovered that pumpkin is more than we think it to be. My respect for pumpkin grew overnight as I started experimenting with Pumpkin Puree. I learnt to make this Puree at home which made it a ready to make ingredient which can be used to make Pumpkin Rolls, Pumpkin Muffins, Pumpkin Bread and much much more.
In the west Pumpkins are symbolic to Halloween, a famous festival to remember saints, martyrs and all departed souls. Pumpkin is used to make feasts and even used for carving. The warmth of Pumpkin Puree along with spices makes the winter cozy and comfortable. So how are you celebrating your halloween. Treat or Trick? 😉
Directions:
1. Line a Large rectangular baking tray with Parchment Paper and brush it with Vegetable Oil . Set aside. Pre heat the Oven to 375 Degree Fahrenheit. Learn more about Oven Temperatures and Conversions.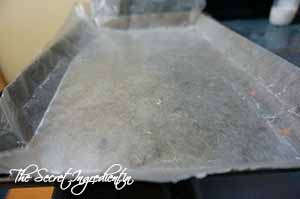 2. Sift All Purpose Flour, Salt, Baking Powder and Pumpkin Pie Spice (Learn to make homemade Pumpkin Pie Spice) using a sifter, so that the flour becomes lump free.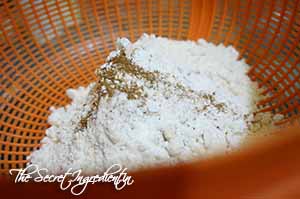 3. In a large bowl whisk together eggs and sugar so that the mixture becomes thick and pale in colour.
4. Add in Pumpkin Puree and Vanilla essence together to the egg mixture and combine together. You can make Pumpkin Puree at home or you can use canned pumpkin puree.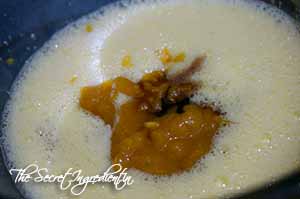 5. Add the sifted flour mixture to it and combine to get an even batter. Do not over mix.
6. Spread the batter on the baking sheet lined with Baking Sheet. I have used Oddy Uniwraps Parchment Paper, because it makes baking a breeze. It ensures the cake bakes perfectly without sticking to the paper or tray and makes cleaning hassle free.You can use spatula to evenly spread the batter.
7. Bake it in preheated oven for 12 to 14 minutes or until the cake has cooked thoroughly.Let it cool for 5-7 minutes.
8. On your counter spread a kitchen towel and dust it with Confectioner's Sugar generously. Remove the cake from the baking tray along with parchment paper and place on kitchen towel with parchment paper facing upwards and cake downwards. Now carefully remove the parchment paper.
9. Roll up the cake along with towel into a jelly roll starting from the shorter side. Let it cool completely for an hour or so.
10. Now for the filling you need butter and cream cheese at room temperature. Cream them together using a whisk. Add to it confectioner's sugar or powdered sugar and little vanilla essence.
11. Add zest of orange or clementine to it and mix.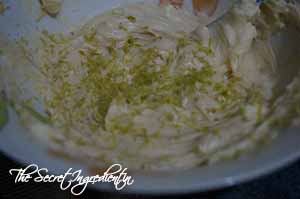 12. Now unroll the cake and spread the cheese filling on top using a spatula.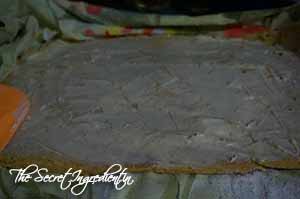 13. Now roll the cake again but this time without the towel. Try not to crack the cake. But if you get cracks never mind. 🙂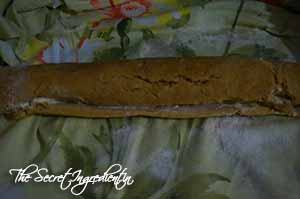 14. Wrap this with the kitchen towel from top and let it set in refrigerator for couple of hours. You can even do it over night.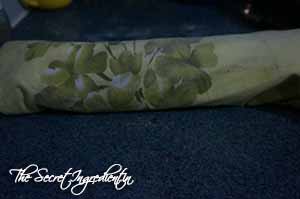 15. After refrigeration for several hours unwrap the cake roll on a tray .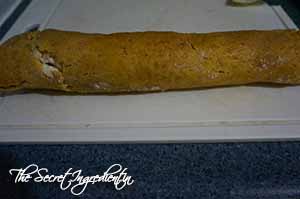 16. Cut it diagonally into half from the center.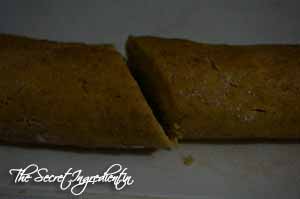 17. Keep slicing it on an angle into smaller pieces.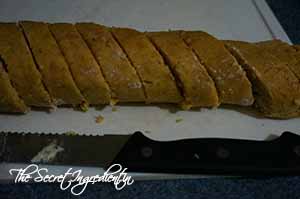 18. Serve with your favourite cup of Coffee or simply like that.
Other things you can try with Pumpkin are: Pumpkin ka Halwa, Pumpkin Puree Buns.
[yumprint-recipe id='67']