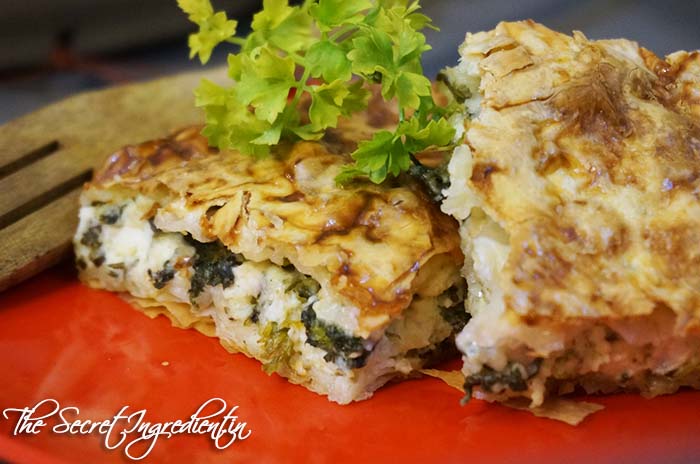 During my years in Mexico I met a wonderful Turko-Chino friend Manly. She was a big support when I was expecting a baby in a foreign land. How can I ever forget her selfless love and kind deeds. This post is dedicated to you Manly!
After I delivered a healthy baby with God's grace, she invited us including my parents, who were visiting us from India, to her house for evening tea. She was a great host, so warm and elegant. I can never forget that she served us Turkish Tea along with a turkish delicacy Börek, its a Pie made with Feta cheese filling under sheets of Phyllo Pastry or known as Yufka in Turkish. I fell in instant love with it and wanted to make on my own. With many trials and error finally I perfected the art of baking this beautiful pie.
This pie can be made with simply cheese or spinach and cheese or meat stuffing. I made this with feta cheese, Mozzarella Cheese and Spinach. The herculean task in this entire recipe is to work efficiently with phyllo or filo sheet. The phyllo sheet has to be carefully handled and has to be worked diligently and quickly.
Directions:
1. First we will prepare the spinach cheese filling. For which you need to blanch cleaned leaves of spinach in a vessel with few spoons of water. Do not cover it with a lid to retain its green colour. Put on the flame and simmer it till the leaves have become soft.It should take 5-7 minutes. Let it cool down and now collect all the leaves in your hand and squeeze out entire water. The spinach leaves should be dry and easy to work with. Set aside.
2. Crumble feta cheese in a large bowl.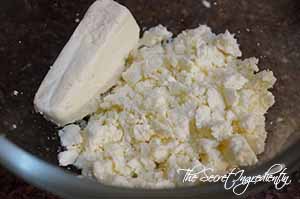 3. In the same bowl add blanched and dried spinach leaves. You can shred them using your hands or cut them with a knife.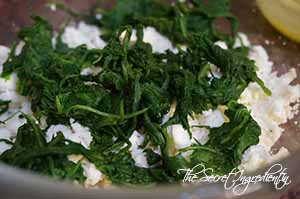 4. Add eggs and mix it well.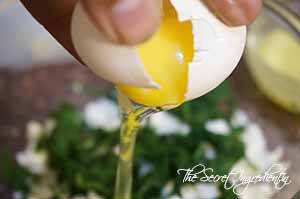 5. Add to it shredded Mozzarella Cheese.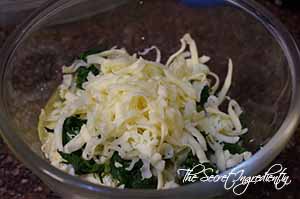 6. Add chopped parsley and dill to the bowl. I only had parsley so I skipped adding dill.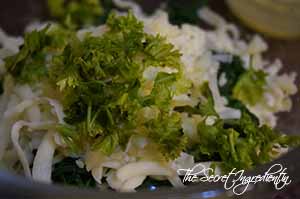 7. Season it with salt and pepper. Be careful with salt as feta cheese is brined and already has good amount of salt in it. Combine and set aside.
8. In a second bowl we will prepare the glaze. Add egg in the bowl and also add milk to it. Beat it lightly to combine.
9. In the same bowl add Olive oil and melted butter. Combine and set aside.
10. In a third small bowl add an egg and milk. Bet lightly and set aside. This will be used for top glaze.
11. Now unfold the thawed phyllo sheets on a dry surface. In order to avoid their drying up, place on top a damp kitchen towel. Always ensure to take out the sheet you are working with and cover rest of them.
12. Grease a 9×13 baking pan with glaze with a brush. Ensure that you cover the bottom along with the sides. Preheat the oven at 350 degrees F (Learn more about Oven temperatures and Conversions).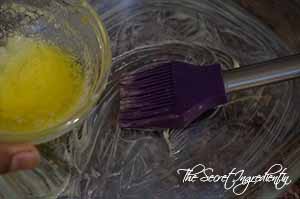 13. Now place one phyllo sheet on the bottom and if the shoulders are little bigger you can fold them in or cut them. I left them just like that.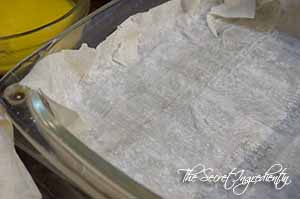 14. Evenly glaze the sheet with the prepared glaze mix and place another sheet on top. Keep doing this till you have placed about 10 sheets on top of each other with glaze in between.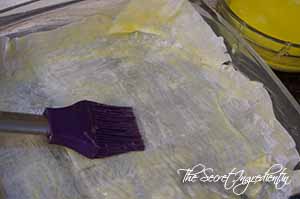 15. Spread the stuffing on top of 10 layers of phyllo. Do it as evenly as possible.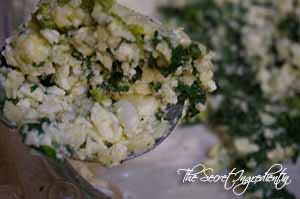 16. Place on top of this stuffed layer another sheet of phyllo and continue with glazing. Add another 10 sheets of phyllo on top with glaze in between. At the end you have 10 sheets below the stuffing and 10 sheets above the stuffing.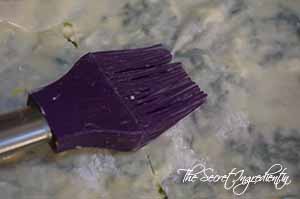 17. The final glazing should be done with the top glaze we prepared before.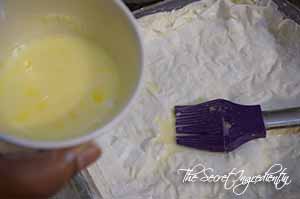 18. Bake it in preheated oven for 40 minutes or until the top becomes slightly golden.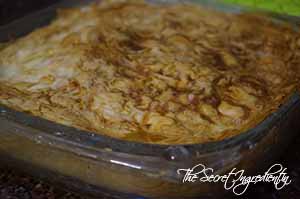 19. Cut them into squares using a sharp knife after it has cooled down a little.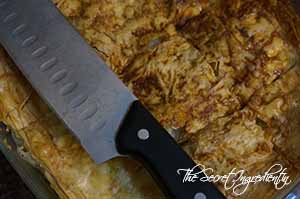 20. Serve hot the utmost flaky and delicious Turkish Spinach Pie.
For more International Cuisines you can try Classic Russian Borsch, Sopa de Frijol, Rosemary Garlic Roasted Potatoes, Kimchi, Rosemary Garlic Focaccia Bread, Chilies en Nogada.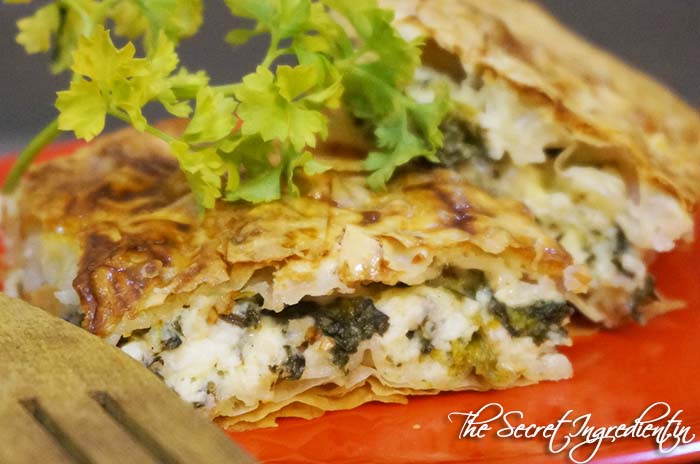 [yumprint-recipe id='73']
[whohit]borek[/whohit]