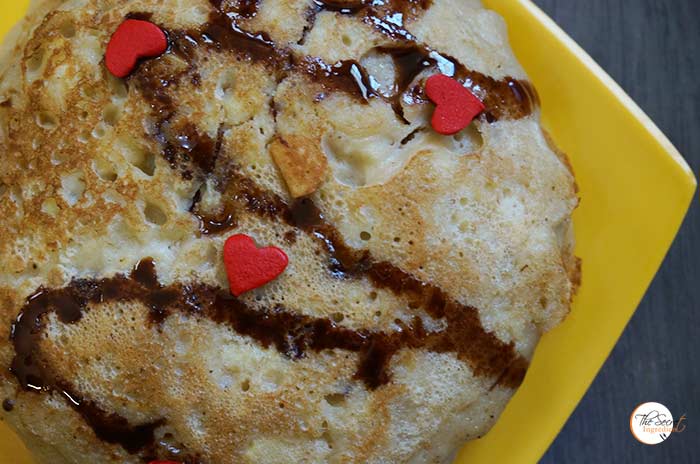 Pancakes are the most delicious breakfast which can be made in a jiffy. They are also known as Hotcakes, Griddlecakes or Flapjacks. They can be sweet or savoury. Each country has its own style of making them with unique toppings or ingredients. Apple Cinnamon Pancakes are a classic combination. Filling, Fast and yet so tasty.
I had so many apples which needed to be put to some use. I made apple bread, apple chutney, Apple Lapsi and what not still they were plenty. So I utilized few of them to make these amazing pancakes. The cinnamon gives the pancakes that divine flavour that its difficult to describe in words. You must try to understand it.
This is kid's favourite. Its a good nutrition for them and they even relish the taste. Oh before I forget recently, I contributed few of my recipes to Indusladies to an event for 100 Kids Lunch Box Recipes. They got published in an e-book. You can download the e-book here for some delicious recipes.
Directions:
1. Whisk an egg in a bowl.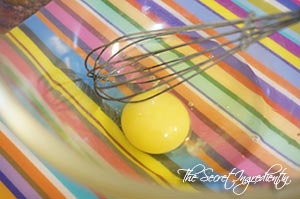 2. Add melted butter to the whisked egg.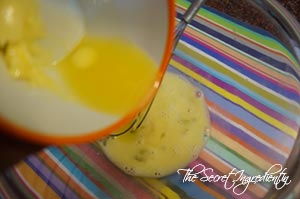 3. Add milk and combine. Keep aside.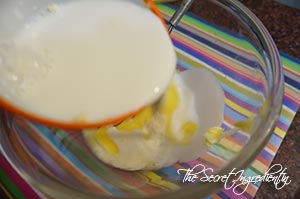 4. Wash, core and peel apples. Grate them using a grater. Add them to the wet ingredients. Keep aside.
5. In a separate bowl add All purpose Flour and Baking Soda. Combine evenly.
6. Add ground cinnamon and brown sugar. Combine.
7. Add the dry ingredients to the wet ingredients and whisk to combine.

8. Heat a griddle and butter it well.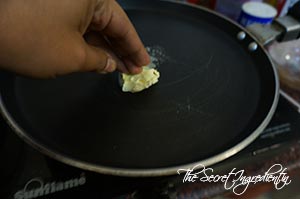 9. Pour one ladle or 1/4 cup of pancake batter in the center of the griddle. Do not spread, it should spread on its own. If it doesn't, it needs more milk to liquefy it further to achieve perfect consistency.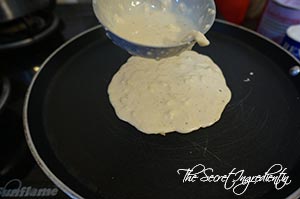 10. When you see holes appearing on the surface of cakes its time to flip. It should take somewhere between 3-4 minutes. Transfer to a serving platter, loosely cover with some Aluminium Foil so it doesn't get dry and cold. Repeat with remaining batter.
11. Serve hot with maple syrup, chocolate syrup, whipped cream or even custard. You can even throw in some nuts or fruits.
You can even try Blueberry Buttermilk Pancakes and Eggless Walnut Pancakes.
Other breakfast recipes you can try here are: Quick Rava Idli, Mexican Style Casserole Eggs, Wrapped French Toast, Soya Veggie Vermicelli, Rava Pizza Bread ,Italian Frittata, Shahi Poha.
Other Apple Recipes you can try: Apple Cinnamon Swirl Bread, Apple Cider Spiced Doughnuts, Apple Spiced Butter, Apple Crisp, Apple Raisins Streusel Bread,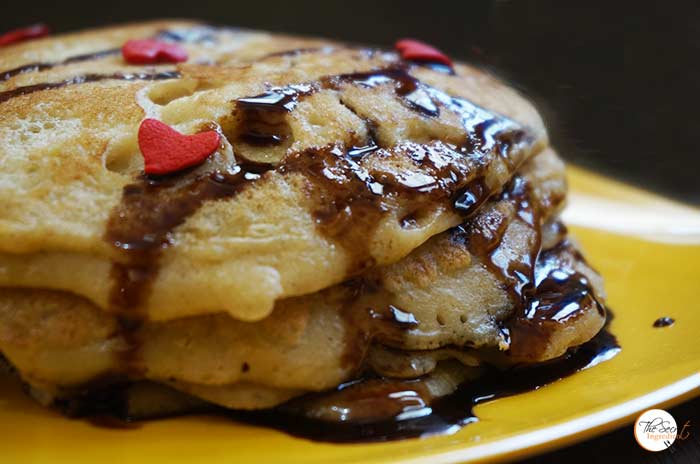 [yumprint-recipe id='74'] [whohit]appleCinnamonPancakes[/whohit]