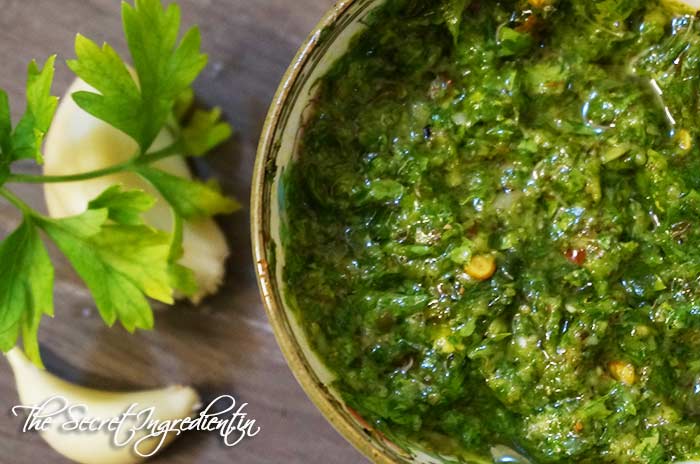 In Mexico you find a lot of Argentine influence specially on food and wine. Argentine wines are one of the best in the world and their grilled meat has such amazing flavours. If you happen to visit any Argentine restaurant you will always find a delicious salsa on their table. It has incredible flavour full of garlic and parsley married in extra virgin Olive Oil.
I remember eating this salsa with some warm bread as an appetizer before main meal in our favourite Argentine restaurant. It is interesting to note that the same salsa is also used as a marinade or asado for meats. I even remember a famous Pizza Chain in Mexico Benedetti's Pizza serving their pizza with Chimichurri.
Last night when I made this we ate with Potato Stuffed Phyllo Triangles. It was a delicious fusion.
Directions:
1. Separate Parsley leaves from the stem and wash them thoroughly.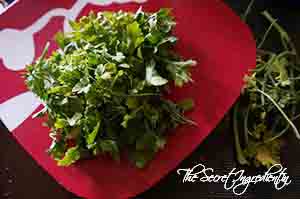 2. Put them in a blender along with few cloves of Garlic.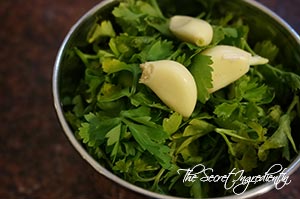 3. Add some Red wine Vinegar.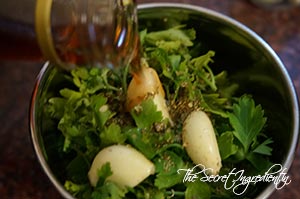 4. Add Extra Virgin Olive Oil. It is important to use a good quality Olive Oil in this salsa because it really brings in the flavour.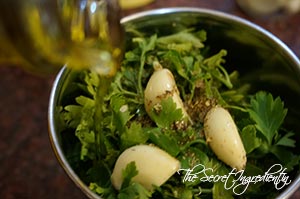 5. Add Fresh or dried Oregano as per the availability.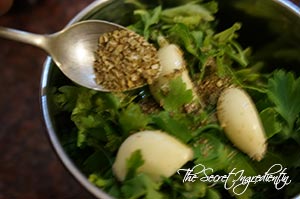 6. Blend them together to make a semi coarse puree.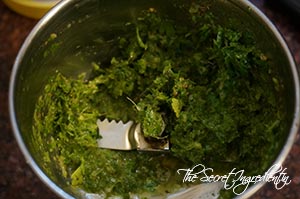 7. Add salt and Red Chili Flakes
8. Mix everything and taste for salt.Add more to suit your taste. If the salsa looks dry add more Olive Oil and combine.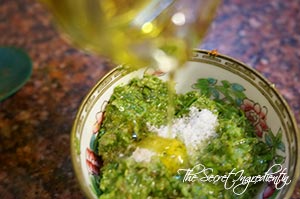 9. Decant the salsa in a container of your choice. You can let it sit over the counter overnight to do its thing. The longer it stays the stronger it gets. In restaurants you find them brown in colour as it gets murky with age, but still tastes yum. Serve it with your favourite snacks or even a warm bread or simply use it as a marinade to enhance the flavour of your grilled meat.
[whohit]Chimichurri[/whohit]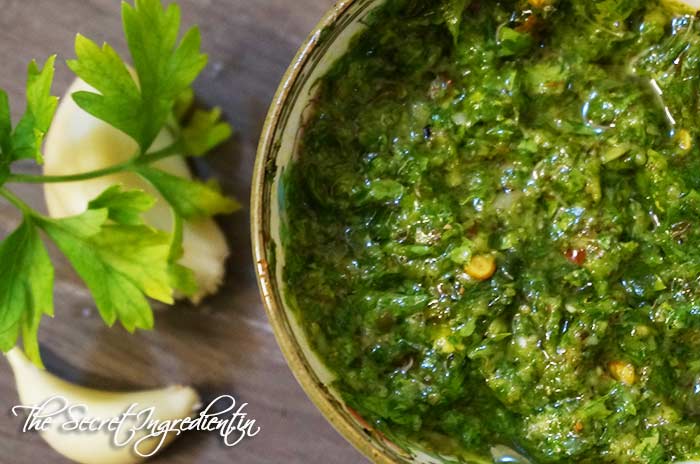 [yumprint-recipe id='79']