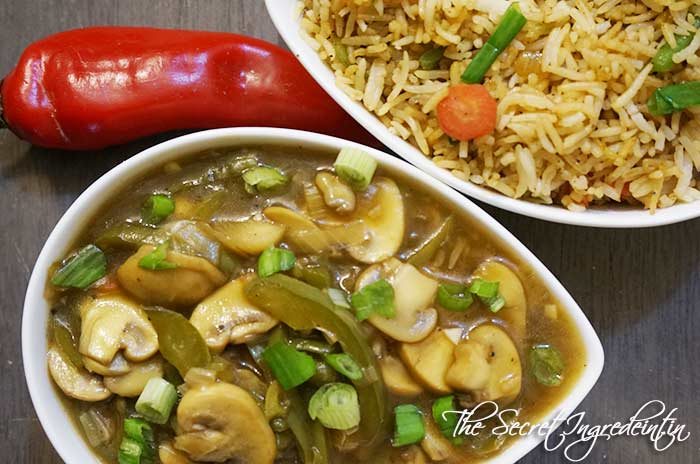 Indo Chinese Food has become an integral part of our modern day eating style. Unfortunately most of the restaurants which serve Chinese food don't pay much attention to the recipe. All Indo Chinese food taste the same. They have the same sauce poured over different vegetables or meat. Therefore, I avoid eating Chinese food out.
Lately my husband asked me to make Manchurian at home. I was reluctant at once but then I did give it a try. To my utter amazement it tasted awesome and nothing like the food they serve at restaurants. And then there was no looking back. I tried my hands on Vegetable Manchurian, Vegetable Hakka Noodles, Szechuan Rice, Gobhi Manchurian, Fried Rice, American Chopsuey and currently Chili Mushroom.
Directions:
1. Thoroughly wash Mushrooms under lukewarm water and cut them into long slices.
2. Also Chop some Green Capsicum in length into thin slices. Also Chop some spring Onions. The white portion as well as the green leeks. Dont mix them up. Slit green chilies and keep aside. Chop ginger and garlic.
3. Pour some Oil in a wok.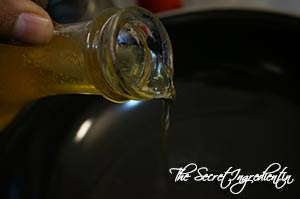 4. Throw in the white part of the spring onions and saute them.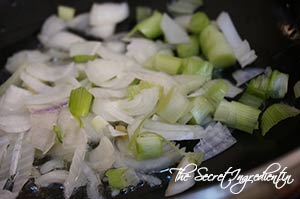 5. Also add slit gren chilies and Ginger garlic and continue to saute them.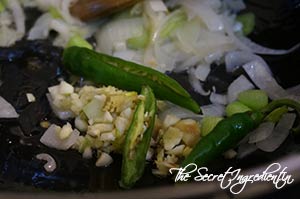 6. Add capsicum and saute them till they are soft and tender.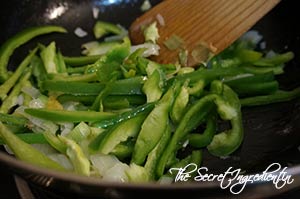 7. Add mushrooms and cook them till they release their water and shrink in size.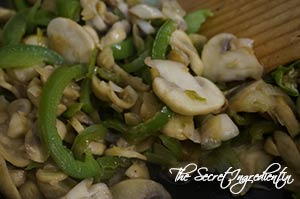 8. Add Soya Sauce and Balsamic Vinegar.
9. Add sugar, salt and Black pepper.

10. Add water and combine everything.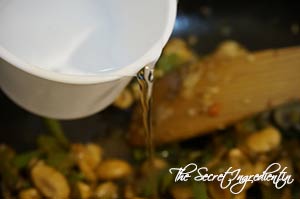 11. To enhance the flavour you can add a stock bullion. But its purely optional.
12. Let it simmer. In the meanwhile, add cornflour in a small bowl and add water. Mix thoroughly so that no lump remains.
13. Pour this cornflour mix in the wok to thicken the gravy. Keep cooking for another five minutes. You will see the sauce has thickened.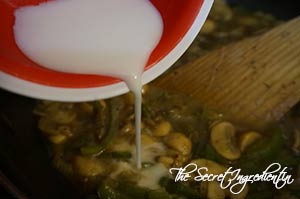 14. Sprinkle some chopped green spring onions on top and serve hot with Fried Rice or Vegetable Hakka Noodles or Szechuan Rice.
[whohit]ChiliMushroom[/whohit]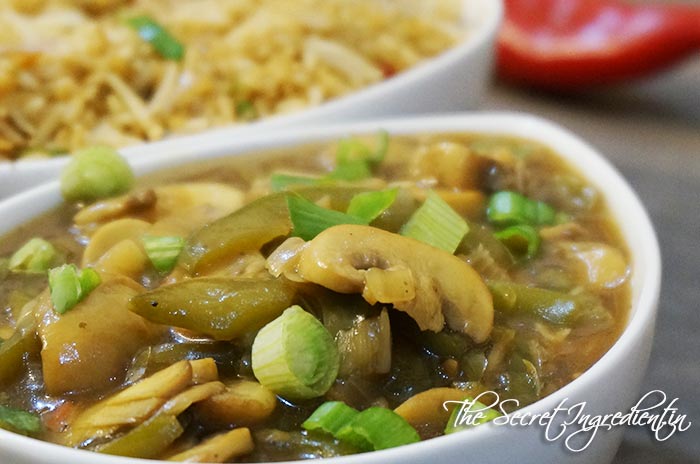 [yumprint-recipe id='84']