I have already expressed my undisputed love for South Indian Cuisine. I love the sweet flavour of Kaddhi Patta or Curry Leaves and the pungent tasting tempering of Mustard Seeds. This chutney imbibes both these delicious flavours. This Chutney is so versatile that you can use it as a side dish for your Idli, both rice and rava, dosa, uttapam and even Dal Chila. Whenever my mother makes it we always ask her to make it in bulk for there should not be any paucity.
It is so delicious that you tend to eat more dosas for the sake of eating more chutney.
Directions:
1. Roughly chop some tomatoes, onions and garlic in big pieces. Set aside.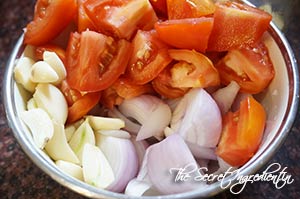 2. In a wok add some oil.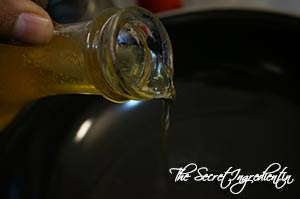 3. Add garlic and saute them for a couple of minutes.You don't want brown like mine 😛 I left them a little longer.
4. Add Onions and keep tossing them till they become little soft.

5. Add tomatoes and cook them too till they are soft.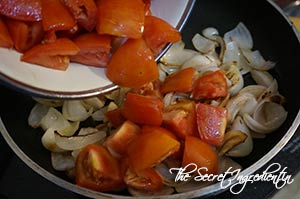 6. Add to this Kaddhi patta and Coriander leaves.
7. Let it cool down and transfer it to a blender . Add salt and make a smooth puree.

8. In another pan add little oil and add mustard Seeds.Let the seeds splatter.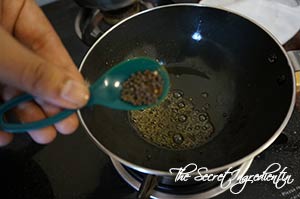 9. Add Kaddhi Patta.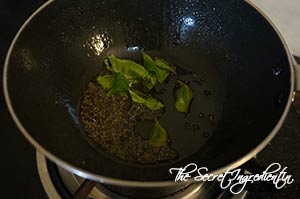 10. Mix this tempering with the pureed tomato garlic. And squeeze in some lemon juice.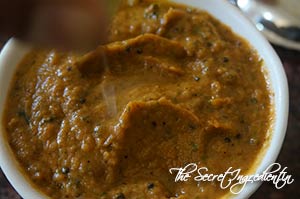 Serve with your favorite Dosa or Quick Rava Idli.
You can even try more South Indian dishes like Curd Rice, Coconut Chutney and even Quick Rava Idli.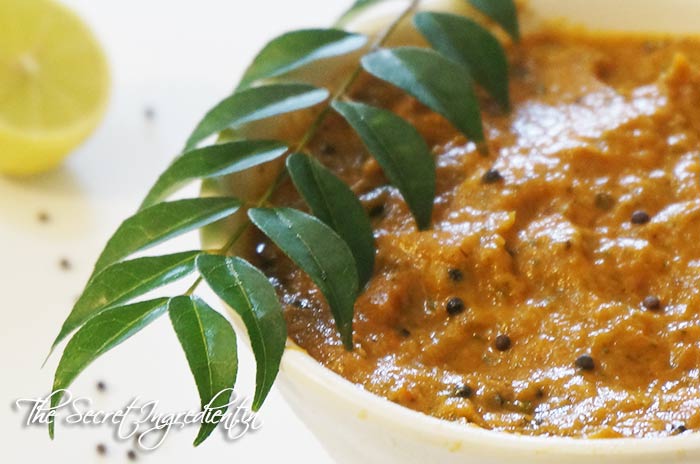 [whohit]TomatoGarlicOnionChutney[/whohit]
[yumprint-recipe id='85']