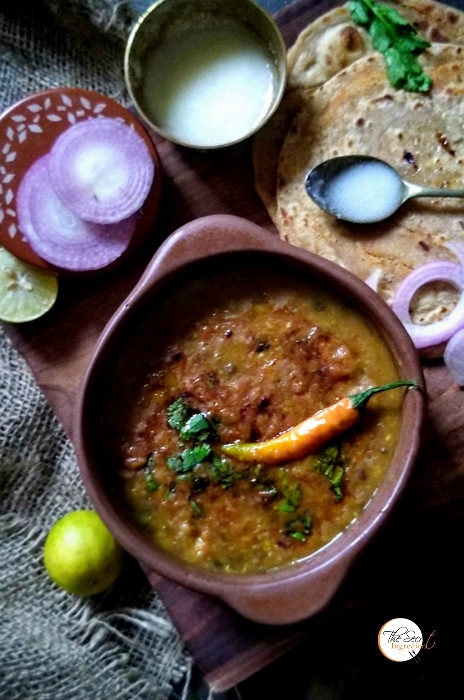 This is my favourite Dal after Dal Makhni. Traditionally this is made with split bengal gram and split black gram, also known as kali peeli or yellow black dal on slow cooker. It derives its name Langar ki Dal as it is served in Community Kitchen in Sikh Gurudwaras or temple all across the globe.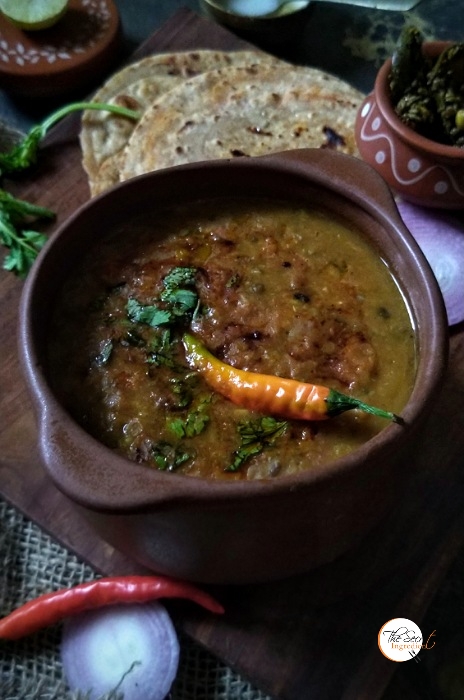 My parents tell me that in gurudwaras they put the lentils with water and whole spices to cook on slow flame in the evening and keep stirring it to become thick and creamy. By morning its ready to be served to the devotees after tempering it. My mother taught me to make a much quicker yet tastier version. It is so flavourful and delicious, specially when guests come over.
Directions:
1. Take Urad dali or split black gram and Channa dal or split bengal gram in 2:1 proportion. More Black lentil and lesser yellow lentil. Atleast this is the way my mom has taught me. You can even take it half and half.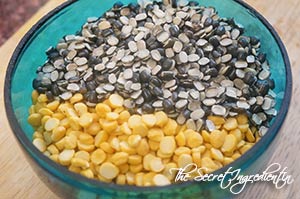 2. Wash it and soak it in water for atleast an hour.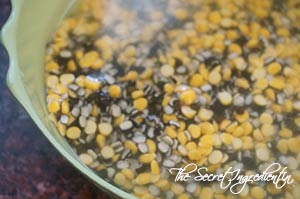 3. In the meanwhile roughly chop tomatoes, green chilies and garlic cloves and put them in a blender to make a smooth puree.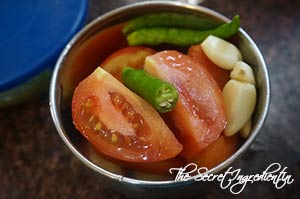 4. To your Pressure pan add socked lentils.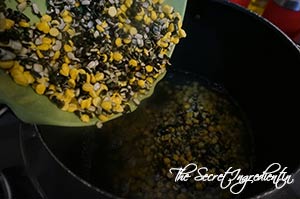 5. Add to this five times water.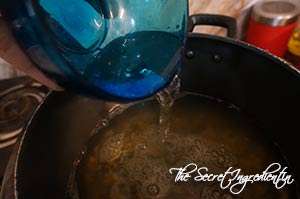 6. Add the tomato puree to the pressure pan.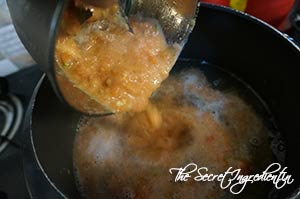 7. Add salt, turmeric powder and red chili powder.

8. Add Asafoetida.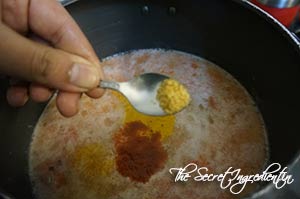 9. Close the lid and pressure cook for 30 minutes on low flame. First turn the flame on high and when the pressure builds up turn the flame on low.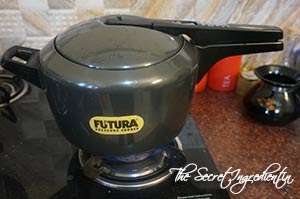 10. In a wok add little ghee or clarified butter.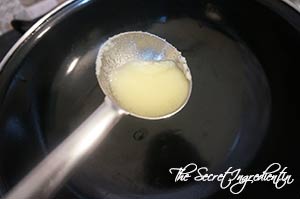 11. Add cumin seeds and let them splutter for a few second.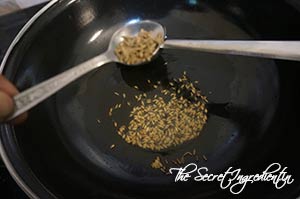 12. Add chopped ginger and onions for the temper. Saute them till the onions become soft and tender.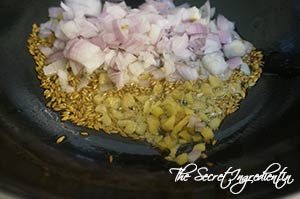 13. Add boiled lentils to the temper.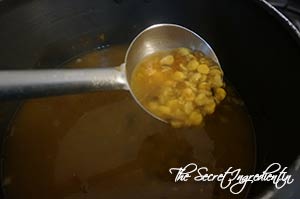 14. Check for salt .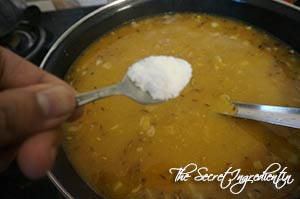 15. Add channa Masala.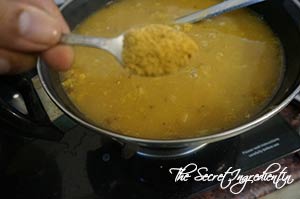 15. Add garam Masala and garnish with freshly chopped coriander.
16. Keep on flame for another 8-10 minutes till it becomes creamy. Keep stirring in between. If you like add little cream or whisked malai.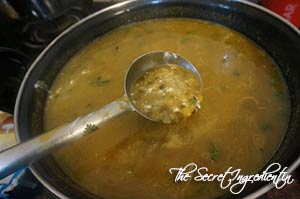 17. Serve hot with Rotis or Kulcha.
You can even try Dal Makhni or Pindi Cholley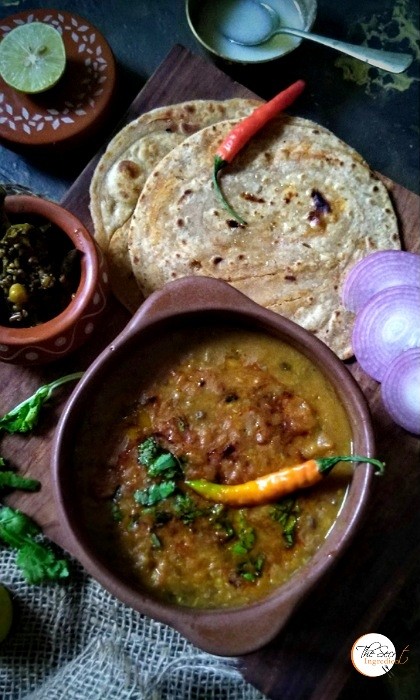 [yumprint-recipe id='93']