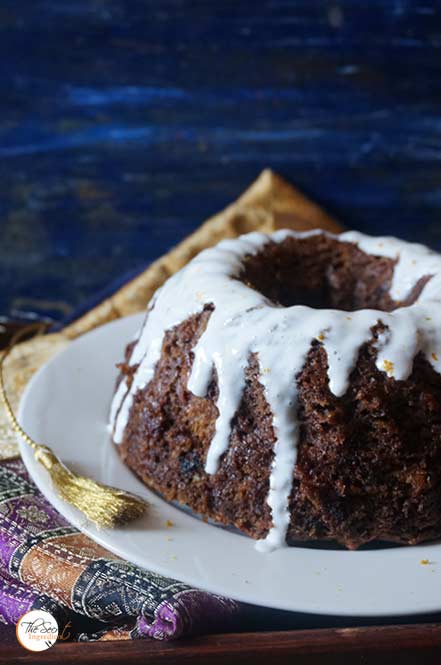 Some days back the food groups on facebook were infested with posts to guess this new kind of fruit ultimately revealed as Ram Phal, Japani Phal and in English Persimmon. I couldn't restraint myself when I saw these babies in the market. They were at a throw away price so I bought them a kilo. Now after eating a few I was thinking where else can I utilise them. I found this incredible recipe to make a spiced cake with persimmon, just perfect for the cold weather.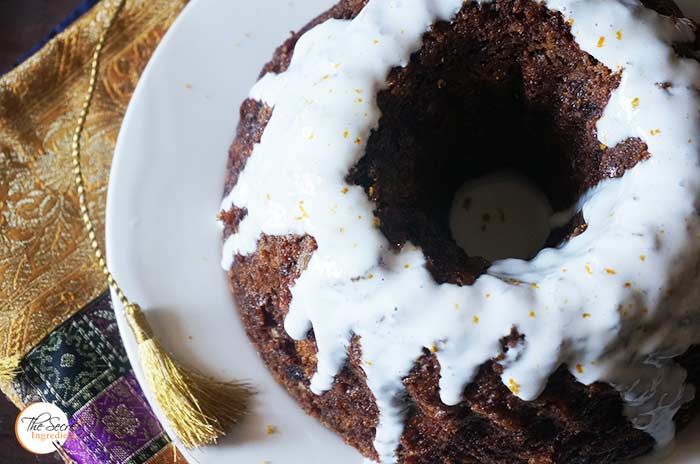 The persimmons were sitting on my shelf for a few days now so they had become super ripe just the way they are needed for this cake. The cake came out so moist and delicious that my husband declared it the best cake baked by me so far.
Directions:
1. Wash and Cut the persimmons into half.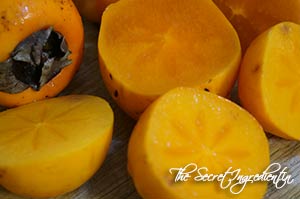 2. Scoop out the pulp with the help of a spoon and throw away the peels.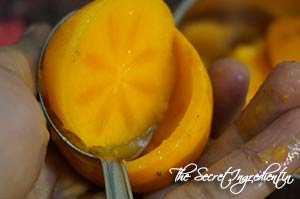 3. Put the pulp in a blender and make a smooth puree. Set aside.
4. In a small saucepan pour some rum and raisins and bring them to a boil on medium low heat. Remove from heat and cover. Let them come to a room temperature.

5. In a bowl add All purpose Flour, Cinnamon powder, Baking Soda and salt.
6 . Also add nutmeg powder for that extra spice.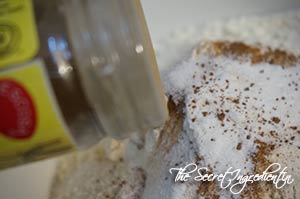 7. In the same bowl add castor sugar and mix everything. Set aside.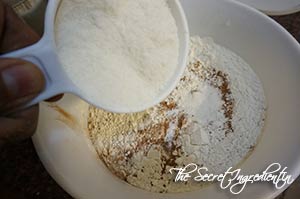 8. In a different bowl crack eggs and add the persimmon puree and also add rum soaked raisins.
9. Also add to this vanilla extract. Combine everything making sure everything mixes evenly.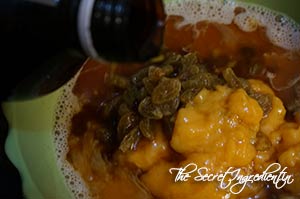 10. Grease a ten cup pan spring pan or bundt pan. Also preheat your oven to 175 degree Celsius.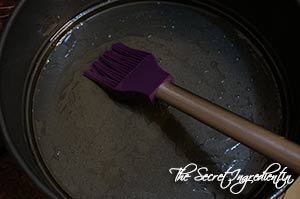 11. Make a well in the center of the flour mixture and pour the wet ingredients into it.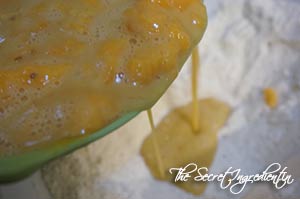 12. Also add melted butter. Also add toasted walnuts or pecans.

13. Combine everything using a spatula till everything is moistened. But do not overmix.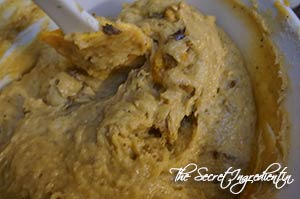 14. Transfer it to a greased pan and even out from the top by tapping the pan.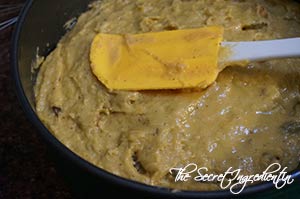 15. Bake in preheated oven between 40 minutes to 1 hour or until the inserted toothpick comes out clean. Remove from Oven and let it cool completely. Invert the cake into a serving plate.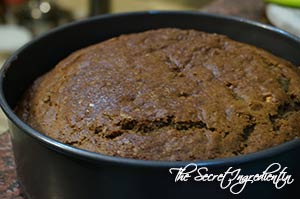 Slice it like that only or you can top it with Cream Cheese Icing.
You can even try Persimmon Sorghum Cup Cakes with Cream Cheese Frosting, Pumpkin Cake Rolls and Spiced Raisin Cake.
[whohit]PersimmonCake[/whohit]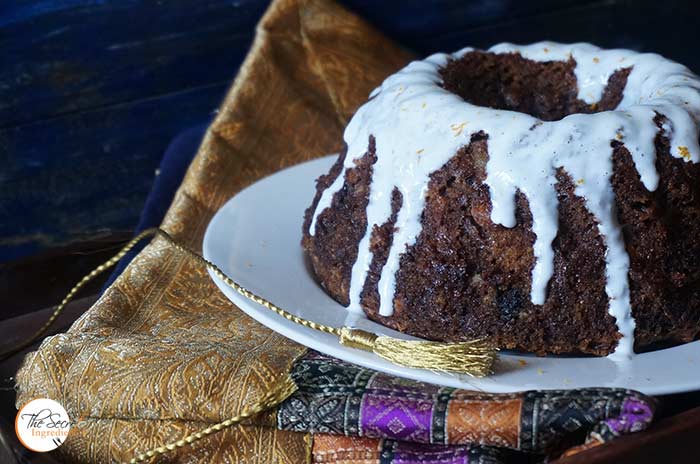 [yumprint-recipe id='94']