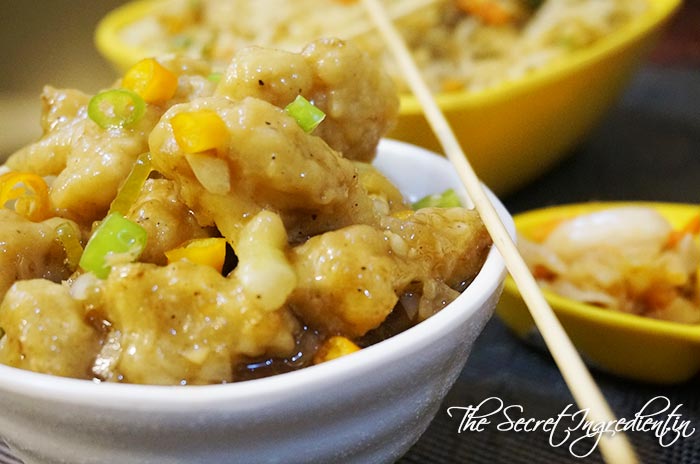 Indo Chinese style has a fantastic flavour and this Gobhi Manchurian is in continuation to my other Indo Chinese dishes of Vegetarian Hakka Noodles and Chili Mushrooms. I will soon be posting Vegetable Munchurian, Szechuan Rice, American Chopsuey and many more as a part of this series. This way when you decide to make an indo chinese platter you can easily do it following my posts.
The best part of making these indo chinese dishes at home is that ypu can use as many vegetables you like and make them as healthier as you like. I love to club these with Noodles or Fried rice which are again loaded with vegetables. Since Cauliflower is in season you can utlise them to make Gobhi Manchurian.
Directions:
1. Take some fresh Cauliflowers and remove their stems. Do not throw the stems away for you can use them to make Gobhi Danthal. Cut the cauliflower in to small florets.

2. Wash the florets under running water.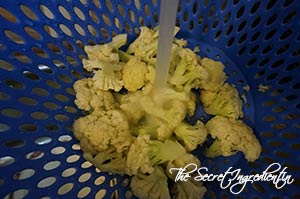 3. Add water in a vessel and bring it to a boil. Add salt to it. And then add the florets to it to blanch for 15-20 minutes.
4. In the meanwhile add All purpose Flour to a bowl.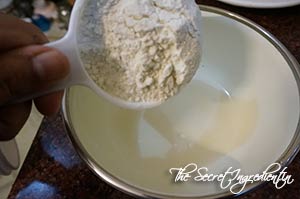 5. Add to it Cornflour and minced ginger garlic.
6. Also add salt and pepper to it.

7. Add soya sauce and water and combine to make a lump free batter.

8. In a wok add some oil and put it to heat.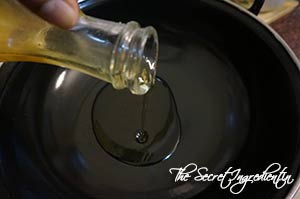 9. Drain the water and tap dry them using a kitchen towel.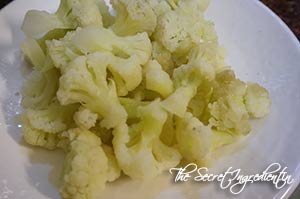 10. Dip the florets of cauliflower in the batter and fry them in hot oil.
11. Fry them till slight golden brown and remove them on a kitchen towel to soak extra oil.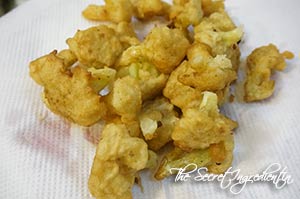 12. In the same wok add some oil and chopped onions and saute them for a few minutes.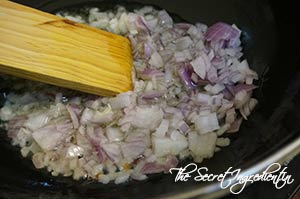 13. Add chopped or minced ginger garlic paste, along with chopped green chilies.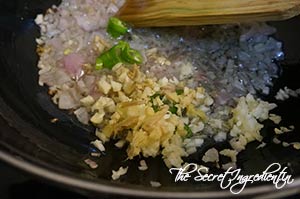 14. In the meanwhile in a small bowl add some corn flour and add little water, Mix it and make a lump free mixture. Set aside.
15. Add soya sauce, salt and pepper to the onion garlic ginger mix.

16. Add water and bring the mixture to a boil.

17. Once the gravy comes to a boil add the cornflour sauce and combine. In a few minutes you will see the sauce has thickened.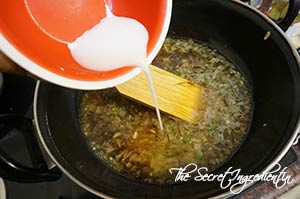 18. When the gravy has achieved right consistency add the fried cauliflower florets. Stir and simmer for a few minutes.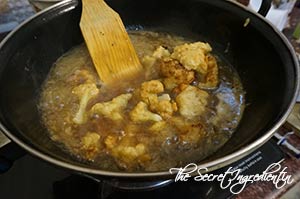 19, Garnish with greens of spring onion and serve hot with fried rice or Hakka Noodles.
You can even try the recipe of Szechuan Sauce, Szechuan Vegetable Steamed Dumplings, Chili Mushrooms.
[whohit]GobhiManchurian[/whohit]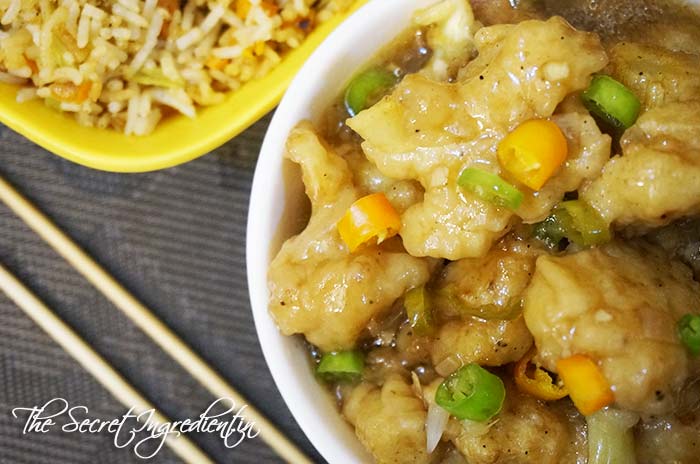 [yumprint-recipe id='96']