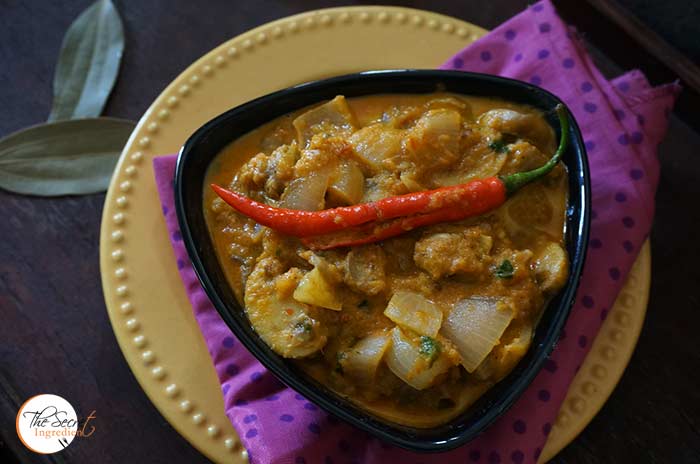 Mushroom or Khumb Do Pyaaza is a popular Indian Dish which uses Onions twice, hence the name. It has flavourful mushrooms cooked in aromatic spices in thick gravy. It tastes incredible with Roti or Lacha Parantha.
I am as it is a die hard fan of mushrooms. for me all mushroom dishes are special, be it Mushroom Lasagna, Cream of Mushroom Soup, Mushroom and Green Onions Pasta, Italian Frittata with Mushrooms and Spinach or Indo Chinese style Chili Mushrooms (I know that's a lot of mushrooms :P)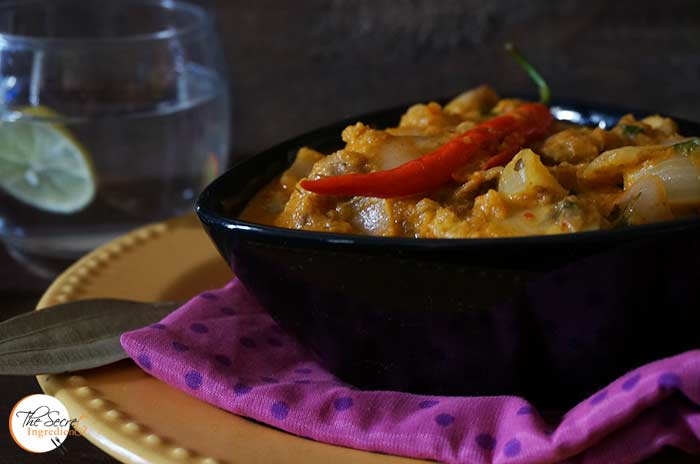 Coming back to the topic of Mushroom Do Pyaaza. I always had this dish in a fancy restaurant, where you cant have enough. So I decided to do this at home . I followed Ambikaji's recipe. She is a fellow blogger like me and cooks very delicious food. I made a few minor tweak to her original recipe and it was a delight.
Directions:
1. Chop Onions, Garlic , Ginger, tomatoes and gently slit Green Chilies. Also cut two onions in large pieces and roughly separate their layers.Keep aside.
2. Wash and chop Mushrooms lengthwise. Keep aside.
3. In a wok add ghee or clarified butter.
4.Saute the mushrooms till they release their water and become soft and tender.
5. Once the water has absorbed remove them on a plate and keep aside.
6. In the same wok add little more ghee and add cumin seeds.
7. When the cumin seeds begin to sputter add the chopped onions, garlic, ginger and slit green chilies.
8.Saute the onions till they become transparent and soft.At this stage add chopped tomatoes and continue cooking them till they become soft and gooey.
10. Switch off the flame and transfer the sauteed mix to a grinder. Make a smooth paste.
11. Transfer the smooth paste to the same wok and turn the heat on.
12. Add salt, turmeric, red chili powder and combine.
13. Add water and let it simmer for a few minutes.
14. Add cream and sauteed mushrooms.
16. Let it simmer for another five minutes.Garnish with Garam Masala and Fresh Coriander leaves.
Serve hot with Rotis or Paranthas.
[whohit]MushroomDoPyaaza[/whohit]
[yumprint-recipe id='106′]