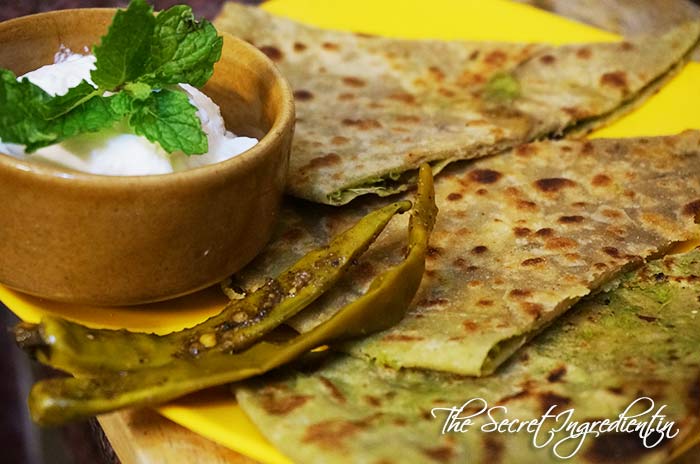 Indian Flatbreads or Paranthas are famous all over the globe for the variety of stuffing. They can be vegetarian as well as non vegetarian. Basically there is no end to them, you just have to be creative with it.
My husband and kiddo are not very fond of Peas or matar. They eat it when only when pressurized or when I have to raise my eyebrow 😛 So making them eat this parantha was a challenge. I borrowed this recipe from an adorable friend whom I met in Mexico, Garima Kedia Harlalka. From the moment she shared this recipe I knew I had to make this. But unfortunately it took me soo much time as I was bust relocating to India,
I tried it and it came out soo well that both my fussy boys relished it to the core. Thank you soo much Garima this is for you.
Directions:
1. Take peas, I am using frozen, but you can use fresh if you like.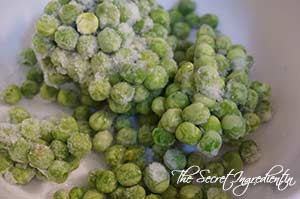 2. Defrost them in the Microwave for about 3-4 minutes. Time can vary on the power of your microwave. You can even put them in hot water to defrost without microwave. Later you can drain them.
3. Add the defrosted peas with ginger and green chilies in a grinder.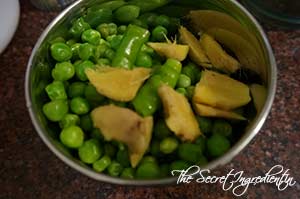 4. Add a few spoons of water to make a paste of it.

5. In a wok or pan add oil.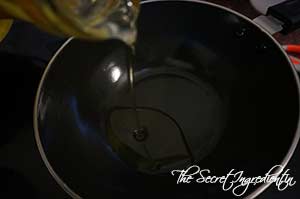 6. Add cumin seeds and let them sputter.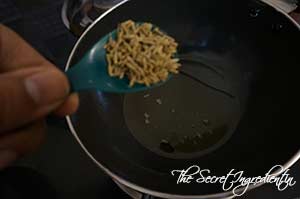 7. Add the paste, salt, Dry Coriander powder & Amchur.
8. Also add roasted cumin powder and garam masala.

9. Combine everything and cook on medium low flame till all the moisture is absorbed and it becomes dry.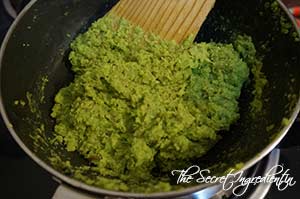 10. Take the dough and roll it into a small circle. Add two spoons full of peas mixture and place it in the center.

11. Close it from all ends to make it look like a money bag.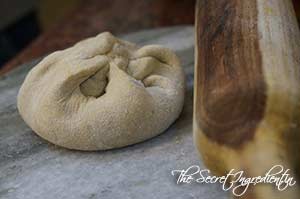 12. Roll it carefully in a circle using a roller pin and dry flour. Ensure you don't put a lot of pressure while rolling as the stuffing can ooze out.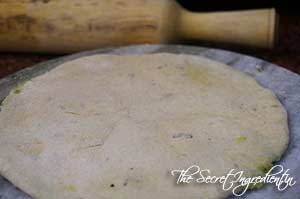 13. Add ghee on an iron tawa or pan and put it on heat.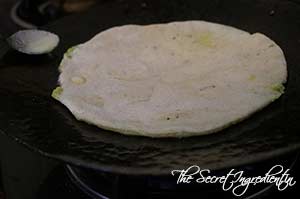 14. Cook on both sides flipping after every few minutes until its crisp and golden brown on both sides. Serve hot with a bowl of fresh natural curd and stuffed chili pickle.
You can try other recipes with peas like Methi Matar Malai.
[whohit]MatarParantha[/whohit]
[yumprint-recipe id='109′]