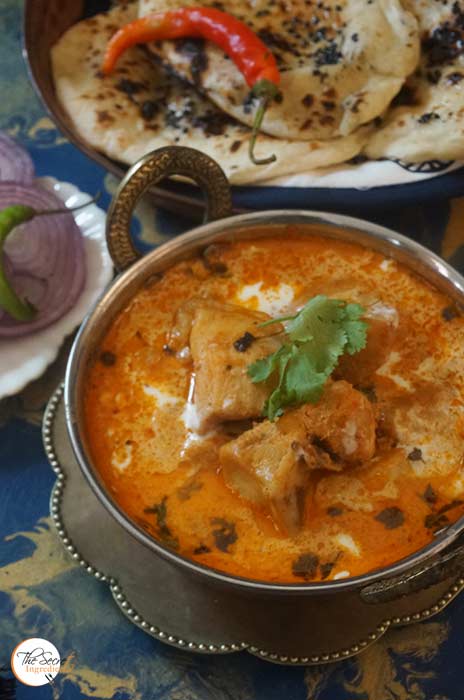 Butter Chicken or Murg Makhani Needs no introduction. It is one of the most popular dishes world over. When I was in Mexico and I was introduced to someone as an Indian, they would say Oh I love India! Taj Mahal, Butter Chicken and Mahatma Gandhi are the three key things they know about India 🙂 Whenever I would invite my Mexican friends home for dinner, they insisted I would cook for them butter chicken.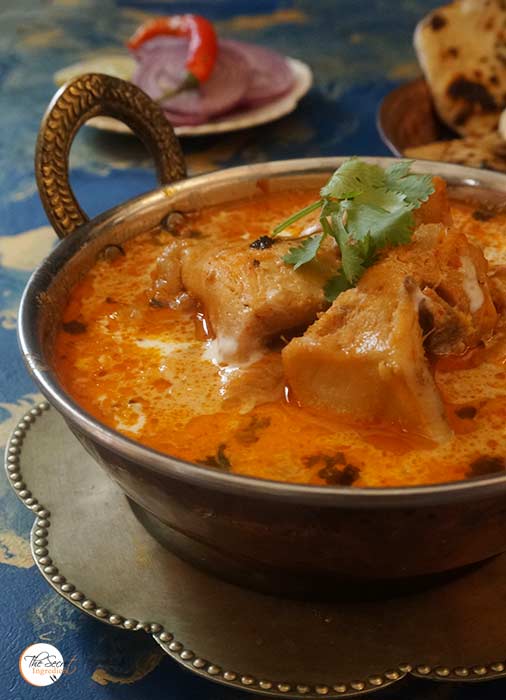 That time I was naive to non veg cooking so never tried cooking it. After coming to India I gathered the courage and decided to choose a no fail recipe of Mr. Narula, a renowned and respected member of Chef at Large on FB. The Chicken was out of the world. Even the restaurants would fail in front of this. I know I should be modest but I am not because it was truly sinful and finger licking and I am proud of it 🙂
As the name suggests its laden with butter so if you are looking for a low calorie chicken recipe you need to make Pan Grilled Chicken Salad. This butter chicken recipe is intricate but totally worth it! The results will amaze you.
Directions:
1. Take boneless chicken*(See Notes) and wash it thoroughly and remove if any skin on top. Cut it into cubes or bite size pieces.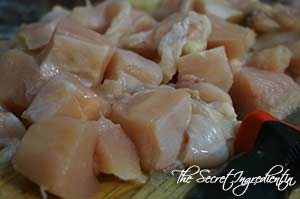 2. Place the chicken in a bowl and marinate by adding ginger garlic paste. Also add Salt and fresh lemon juice.
3. Mix everything thoroughly and let it sit for fifteen minutes. In the meanwhile soak some dry red chilies in some hot water for ten minutes. I deseeded the dry chilies as they were very hot. Grind the chilies into a paste. Set aside.

4. After first marination, add curd to the marinade along with Coriander powder, Cumin powder.
5. Also add red chili powder or degi mirch for amazing colour. Add Chicken Masala and Vegetable oil.
6. Lastly add red chili paste we made before. Mix thoroughly and let it marinate well in refrigerator for minimum 4 hours. I marinated it for almost 24 hours because I wanted to make it the next day for some guests.
7. After marination transfer the marinated chicken to a broad baking dish. Spread it evenly without overlapping chicken pieces. Baste it with vegetable oil so that the chicken roasts well and remains moist.

8.Bake it in a preheated oven on 200 degree C for 30 minutes or until partially cooked. (Learn more about Oven temperatures and Conversions). In the meanwhile Soak some cashews in water for a few hours and grind them to paste.
9. While the chicken is roasting, chop some tomatoes and make a smooth puree.
10. Add half of the butter in a wok or kadhai. Add Ginger Garlic Paste.
11. Saute the ginger garlic paste for a minute or until the raw smell fades away. Add tomato puree and combine.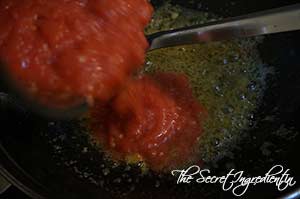 12. Add Red Chili powder, salt and sugar to balance the sourness of tomatoes.
13. Let it cook on medium high flame for 15 minutes or until the butter starts floating on top. Keep aside in a separate bowl till further use.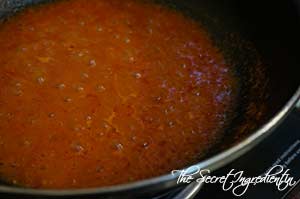 14. In the same emptied kadhai add remaining butter.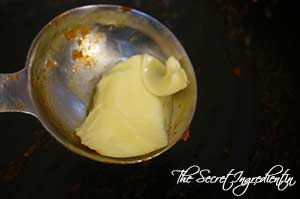 15. Add chopped green chilies. Saute them for a minute.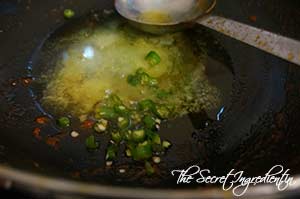 16. Add roasted chicken. Leave out the juices for now to be used later. Mix them with butter on high heat for 3-4 minutes.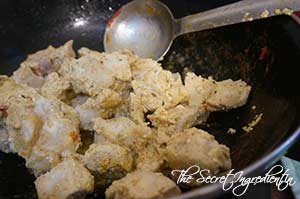 18. Add Cumin Powder and little Red Chili Powder.
19. Add the juices from the roasted chicken along with 1/4 cup water.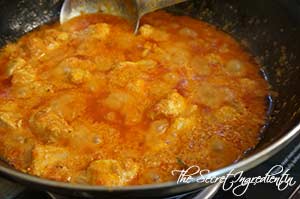 20. Add cashew paste and combine. Bring it to a boil and then simmer with lid on till chicken is cooked. It should take 5-7 minutes.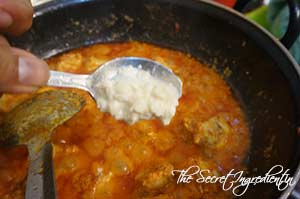 21. Turn the flame off and add cream and garnish with Garam Masala and Kasuri Methi. Cover and let it sit for 4-5 minutes.
22. Serve hot with Tawa Naan or Roti or Laccha Parantha.
You can try other Popular dishes from India : Dal Makhni, Palak Paneer, Shahi Paneer, Mushroom dou Pyaaza, Pindi Cholley.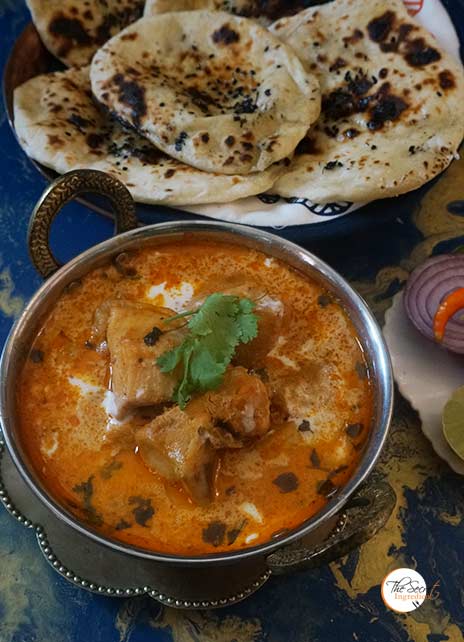 [whohit]ButterChicken[/whohit]
[yumprint-recipe id='133′]