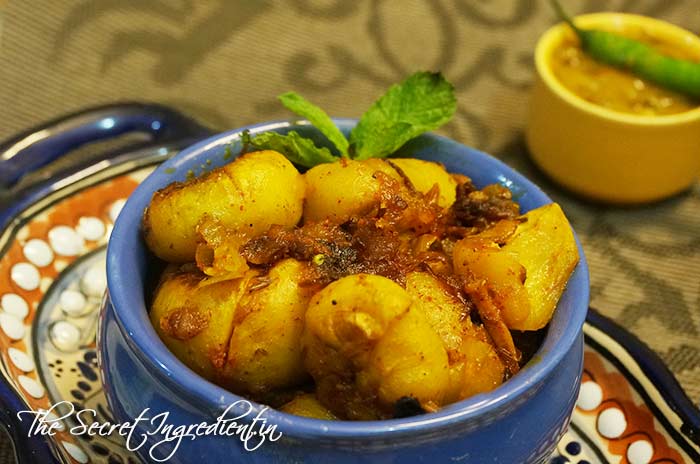 Do you belong to the clan of LTT (Lauki, Tinda, Touri) repellents 😛 ? Well Try this spicy recipe of stuffed tindey, plural of tinda, this will change your opinion and you will love eating these tasty vegetable. I also posted the recipe of Touri waddiyan some time back which was well appreciated by you. This encouraged me to post this delicious recipe given to me by my mommy.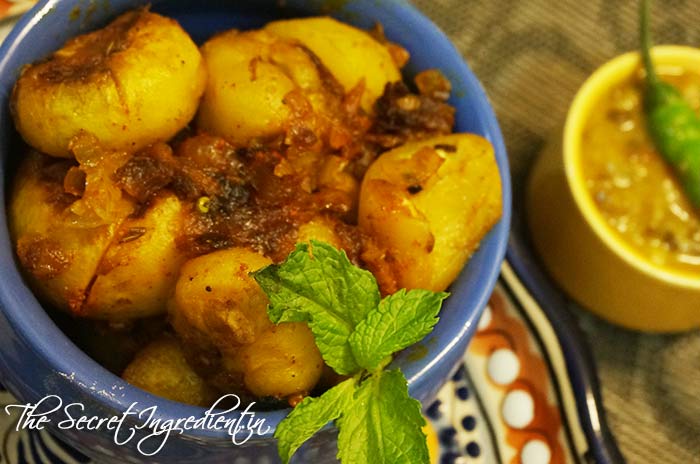 Tinda is also known as Apple Gourd or Indian Round Gourd or Indian Baby Pumpkin. In Marathi it is known as dhemase, Tindsi in Rajasthan and Meha in Sindhi. But it is popular vegetable in North India specially Punjabi Cuisine. I grew up eating this dish and it is one of the comfort foods made by my mommy. The way the spices marry the gourd creates such amazing taste that its difficult to express in words. You must choose baby tindey for this, which has soft center and tender seeds.
Directions:
1. Choose Baby tindey, usually smaller in size. Wash them and peel their skin using a peeler. If you find the seeds like this then the seeds should be scooped out.
2. Make a cross section insertion on top using a sharp knife. Make sure the cut does not cut the tinda into pieces. Oops I cut this one into half 😛 Never mind still good to use.
3. In a bowl mix Salt, Turmeric powder, Red Chili powder.
4. Also add to this Amchur, Coriander powder, Sambhar Masala.
5. Also add Garam Masala and Asafoetida.
6. Mix the spices well and stuff them using a spoon inside the insertions made on tindey.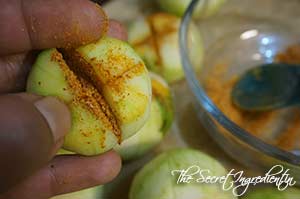 7. Chop some Onions, Grate some ginger and chop some green chilies.
8. Add ghee or clarified butter in a wok.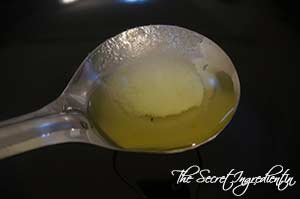 9. Add cumin seeds to the warm ghee and let them sputter.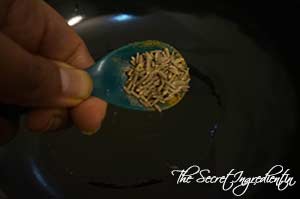 10. Add ginger and green chilies and saute for a minute. Add onions and saute them till soft and tender.
11. Add the stuffed tindey to the wok and carefully toss them to coat them with ghee. Also add the tindey pieces if cut into pieces accidentally 😛 Saute for a minute or two.
12. Take a steel lid just big enough to cover the tindey well. Do not use big ones, we want less space inside and more pressure to cook them.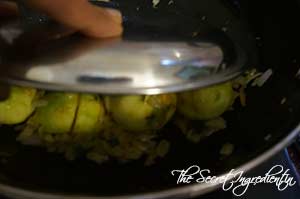 13. Keep tossing and turning in between and cook for 15 minutes on medium high heat or until the tindas have cooked thoroughly. Insert a knife to check. Turn the flame off. Serve hot with Roti and Raita.
You can even try other summer dishes from Indian Cuisine : Touri Waddiyan, Bharwan Karela, Baingan Ka Bhartha, Baingan ka Salan. Dahi Wala Karela.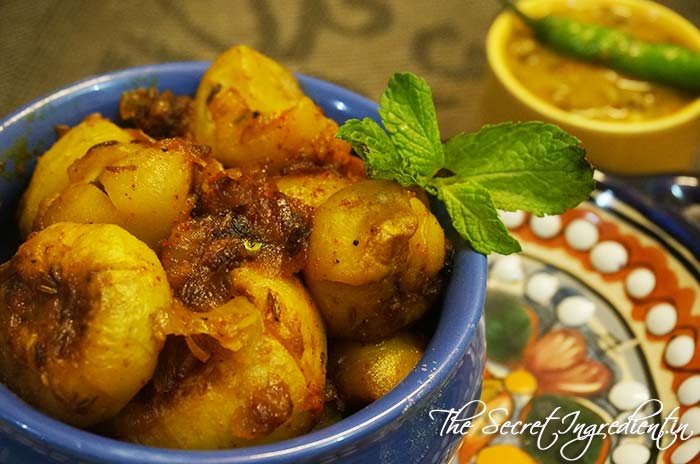 [whohit]StuffedTinda[/whohit]
[yumprint-recipe id='134′]