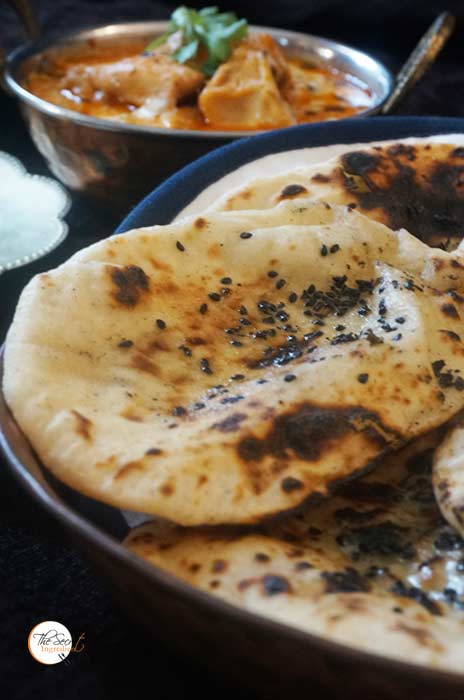 Naan, nan or Khamiri is a leavened oven baked flat bread popular all over the world. Traditionally, yeast is used to leaven this bread and it is cooked in open fire tandoor or ovens. But this modern technique makes perfect naans using no yeast and can be quickly made on your stove top without much hassle.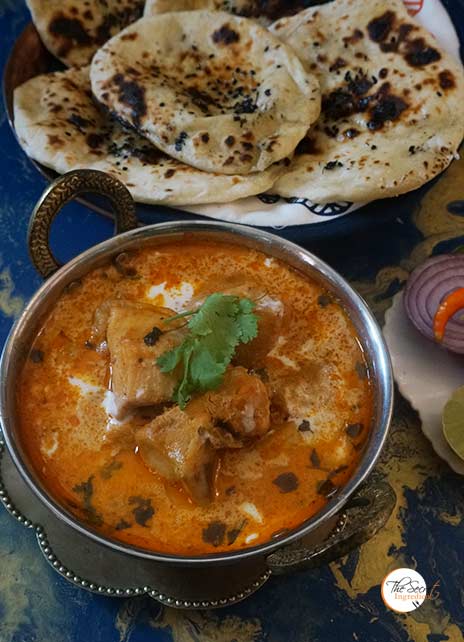 This flat bread is common to West, Central and South Asia. Indians are believed to have learnt this recipe from the Arabs who ruled India in ancient times. There are a lot of variations of Naan, they can be smeared with Butter or Ghee or Stuffed with filling and some seasoned with sesame or nigella seeds and many many more variatons. This recipe features the basic version of Naan. I shall be posting more naan recipes in future 🙂
Directions:
1. In a bowl add All purpose flour.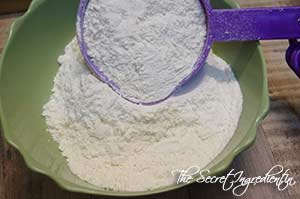 2. Make a well in the center and add curd and sugar.

3. Also add salt and baking soda.
3. Combine the ingredients in the bowl using your fingers. Add little lukewarm water and knead into a supple soft dough. Do not use a lot of water.
4. Add oil and knead again for 5 minutes.
5. Cover the dough ball and let it rest for 1 to 2 hour for fermentation.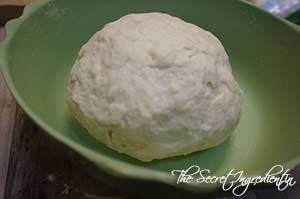 6. After resting knead the dough again.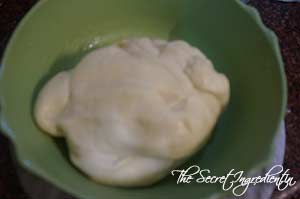 7. Roll the dough into oval shape using a rolling pin and dry flour. You can choose to do any shape. Sprinkle on top sesame seeds or nigella seeds if you like and roll again.
8. Heat an iron tawa with slight curved surface or iron skillet. Take the rolled naan in your palm and wet the surface with slight water.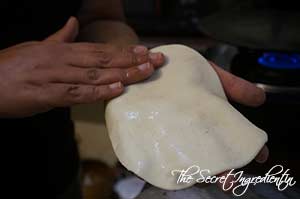 9. Immediately place it on the hot tawa, wet side down. You will notice the naan will stick to the surface and the top surface will start rising at different places.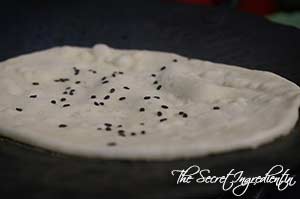 10. That is when you should lift the tawa with your sturdy hands and flip it on the burner flame. You can move the tawa over the flame to cook the naan evenly. You should see naan browning in patches.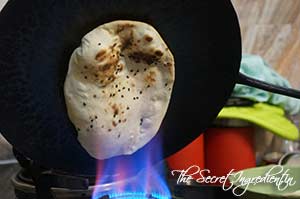 11. Once naan has evenly browned place the tawa on the flame and remove the naan using a metal spatula.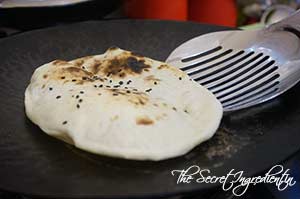 12. This is how your naan should look from behind, just perfectly cooked.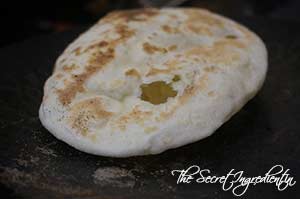 13. Smear the top surface with Ghee or Clarified butter. Naan pairs great with any dry gravy or curry. Try this with Butter Chicken, Shahi Paneer, Palak Paneer or even Dal Makhani.
Other Breads you can try from Indian Cuisine: Kulcha, Matar ka Parantha.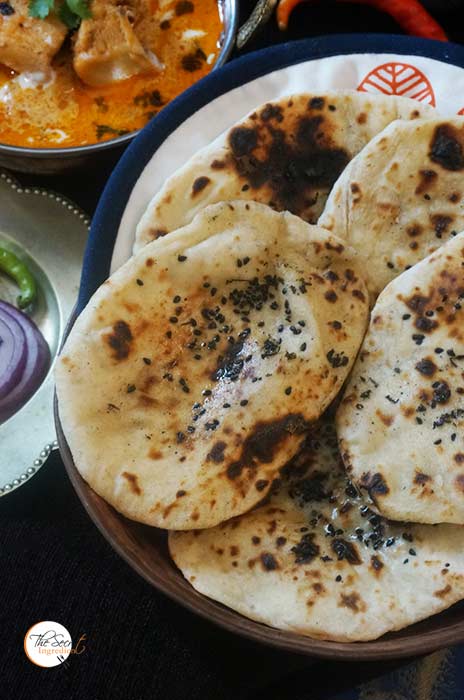 [whohit]TawaNaan[/whohit]
[yumprint-recipe id='141′]