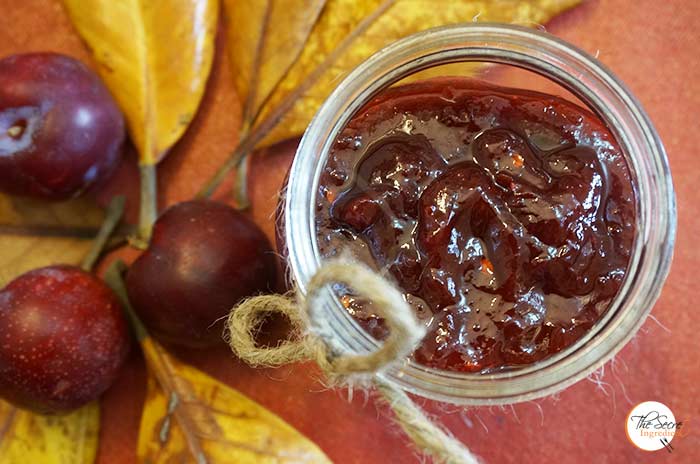 In my last post I had made Fresh Plum Smoothie with the left over plums from my pantry. I was not very sure how this chutney would turn out because the store bought plum chutney do not appeal to me in taste. So I made a small jar to try it out.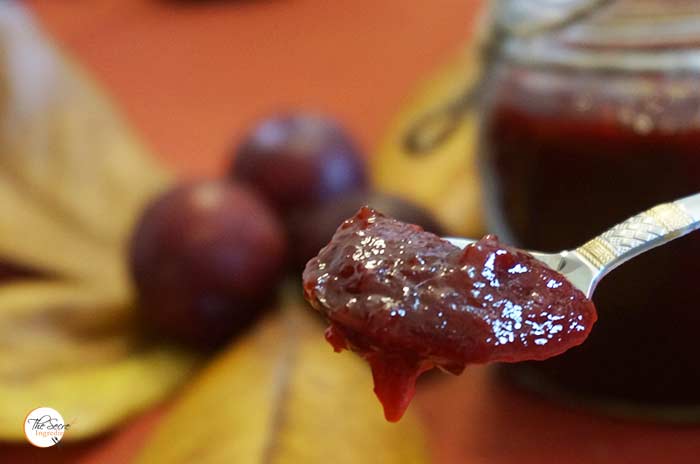 This recipe failed all store bought plum chutneys, infact it made me fall in love with it. It was a right balance of tart, sweet and assortment of spices. I added jaggery powder to it, you can use brown sugar or even normal white sugar if you like. I have always disliked chutneys with vinegar, it tends to make them so distasteful. This recipe is without any vinegar or wine, which makes it perfect and retains the true flavour of plums.
You can use this on your breads, rotis, dosas and even scoop and smear it on your favourite pancakes.
Directions:
1. Wash the plums thoroughly and remove their tiny stem.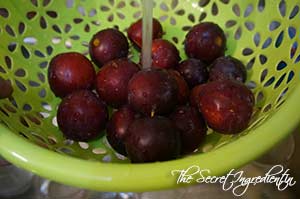 2. Put it in a pressure pan * along with water. Close the lid and let it cook for 3 whistles or 7-8 minutes after the pressure builds up. Switch the flame off.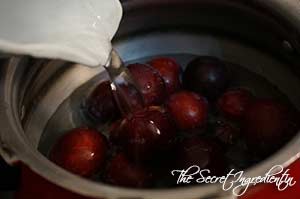 3. Open the lid after the steam has escaped and you will see all pulp and stones separated from each other.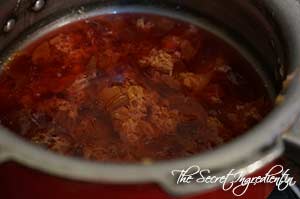 4. Discard the stones and put the pulp with water in a saucepan.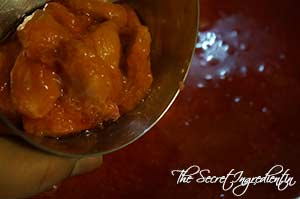 5. Bring it to a boil.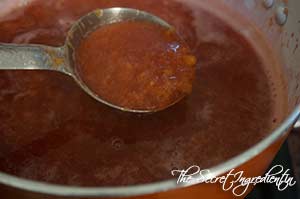 6. Add jaggery powder.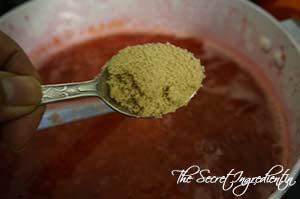 7. Also add crushed dry red chili.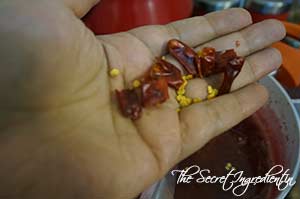 8. Season it with salt and red chili powder.
9. Also add coarsely crushed cloves for that incredible aroma.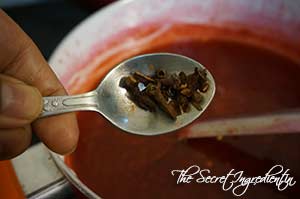 10. Let the sauce cook on medium low flame for some time till you see it has thickened. The bigger batch you make the more time it will take to thicken, so have patience. Keep stirring in between.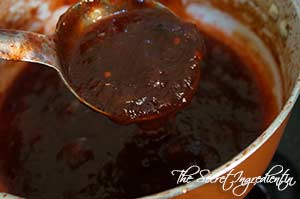 11. Let it cool down completely and then transfer it to an air tight jar and refrigerate. The chutney remains good for months. Smear it on your bread or pancake or lick it just like that!
You can try other Chutneys from The Secret Ingredient: Mint Chutney, Spinach Mint Chutney, Raw Mango Coriander Chutney, Coconut Chutney, Sweet and Sour Raw Mango Chutney.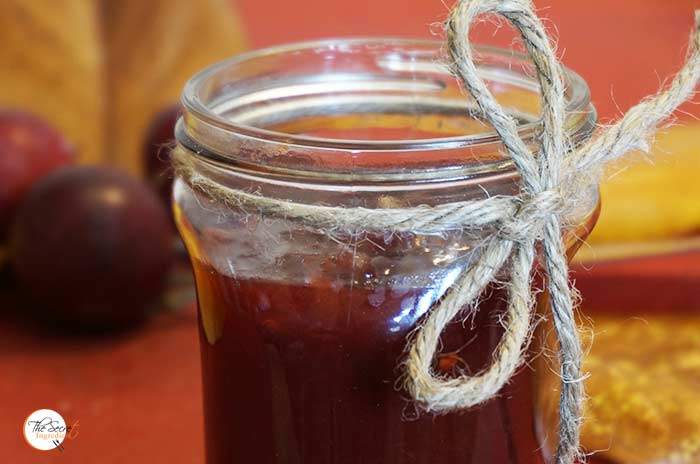 [whohit]PlumChutney[/whohit]
[yumprint-recipe id='143′]