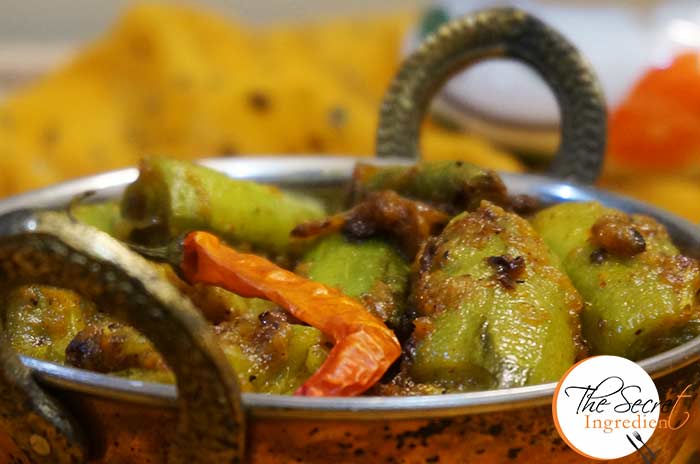 Mother is your first teacher, friend and a guide. But later in life you meet friends who make your life meaningful and you start learning new things from them. Life was kind on me and made me come across a friend on facebook in one of the Food Groups I am a member of. Sonu and me haven't met ever but this friendship is beyond seeing each other. It is about the bond we share. This recipe of Stuffed Touri I learnt from her. It is how her mother in law likes it. Oh by the way I also learnt from her Authentic Kaddha Prasad which is already on my blog 🙂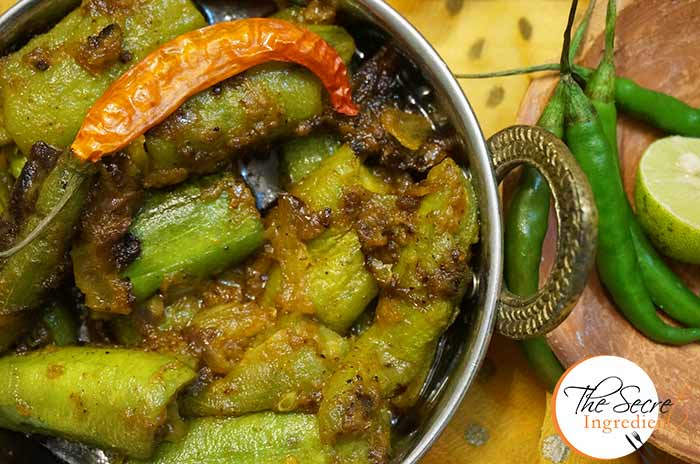 I have always been making touri the way my mommy has taught me, with waddi as we call it in Punjabi. You must try this Touri Waddiyan recipe as well. But Sonu taught me this new version which was as delicious as the other one. This is to add to my series of Stuffed Vegetables I have on my blog. If you are keen to try them, I have Stuffed Baby Brinjals Punjabi Style, Stuffed Bittergourd or Bharwan Karela, Stuffed Apple Gourd or Bhawan Tinda listed here, will be adding more shortly.
Directions:
1. Take fresh smooth gourd, wash and peel its skin.

2. Cut it into three to four pieces.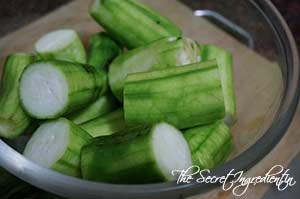 3. Make a slit in the side but do not cut all the way. The piece should be intact. We are making a cavity for the filling.
4. For the filling. peel the onion skin and grate them using a grater.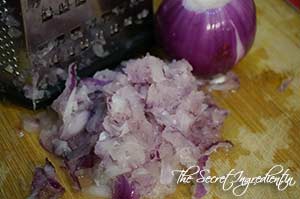 5. Add turmeric powder to the grated onion along with salt and red chilli powder.
5. Also add Garam Masala and Chaat Masala.
6. Mix thoroughly and with the help of a spoon stuff each piece of gourd.
7. Now in a pan heat some mustard oil and let it smoke out. Put the flame on low and carefully place the stuffed gourds into it.
8. Keep changing sides and cook them uncovered till they are fully done. Avoid over cooking them. They must be soft but still be able to hold their shape.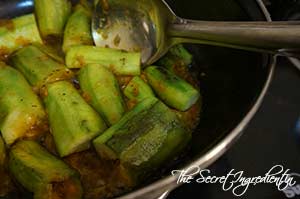 9. Serve them hot with chapatis or naans.
Other Summer vegetable dishes you can try are: Touri Waddiyan, Bharwan Karela, Cholai ka Saag, Baingan ka Bhartha,
[whohit]StuffedTurai[/whohit]
[yumprint-recipe id='169′]