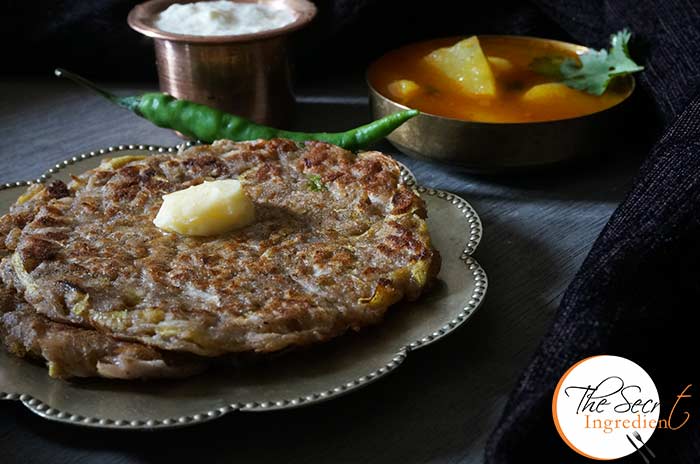 This is no ordinary food. Its special food we eat during Navratri, the nine day Fasting period of Hindus. The fasts are more like feasting. So much of mouth watering dishes are made during this time that its hard to stay empty stomach 😉 Oops!! I hope I dint offend the Gods 😛 This is my mom's recipe which is soo delicious and different from the usual recipes you make during fasting. It has Buckwheat flour also known as Kuttu ka Atta, Water Chestnut Flour also known as Singhara Atta and Barnyard Millet Flour also known as Sama or Swank k Chawal ka Atta. The flours are tossed in shredded pumpkin and radish and mixed with boiled mashed potato.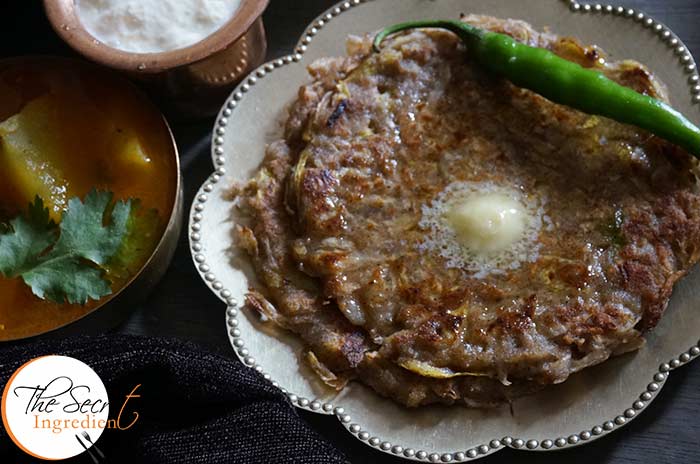 The rotis or flatbread are very flavourful and filling at the same time. You will not need anything to eat for a good time after gorging on to these. You can eat them with a dollop of butter or at the same time team them up with Vrat wale Aloo and Chaach. Ohh its Divine!
Directions:
1. Grate or shred Radish and a little pumpkin in a bowl.
2. Add a boiled potato to the bowl.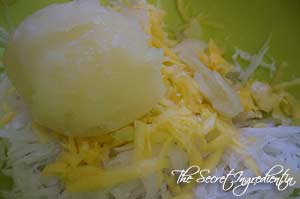 3. Add all the three flours. Buckwheat, Water Chestnut and Barnyard Millets Flour.
4. Season it with salt and red chilli powder.
5. Mix the flour and vegetables together with your hand. You should not require any extra water as the radish with salt will release its own juices enough for you to make a pliable dough.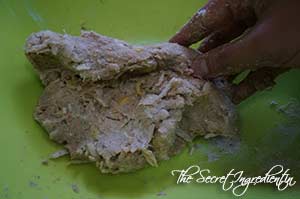 6. In order to roll it you need a clean plastic sheet. You can also use a ziplog bag. Place it on top of your counter and grease it with ghee or oil.
7. Place a ball of dough double the size of a golf ball on the greased plastic sheet. Place the other end of sheet on top of the dough.
8. Press with your fingers to spread the dough to take the shape of a flatbread or roti.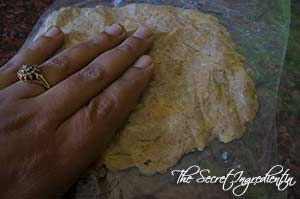 9. If you like to make the shape perfect which is purely optional, you can cut the perfect round using a lid. Uneven shape will also taste as good as even shaped roti 😛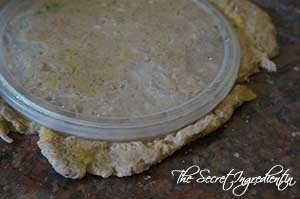 10. Put little ghee on a hot flat skillet or tawa.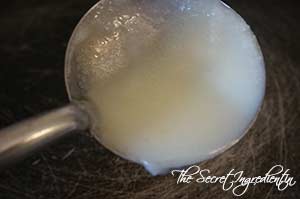 11. Remove the Plastic Sheet and carefully place the roti on a well heated tawa.
12. Cook on one side and add ghee on the top side and flip. Cook on the other side till you get a slight brown colour on both sides.
13. Serve hot with a dollop of butter. You can serve Aloo ki sabzi, curd and chaach along with it.
Other Navratri recipes you can try are: Sabudada Khichdi, Swang ke Chawal ki Khichdi, Sabudana Tikki , Khajoor Til Ke Laddoo, Arbi Masala Curry, Gajar Ka Halwa, Makhane Ki Kheer, Rasgulla, Swang Ke Chawal Ka Halwa, Swang Ke Chawal Ki Phirni, Anaar Aloo ka Raita, Palak Dhaniya Chutney, Coriander Chutney without Onion Garlic.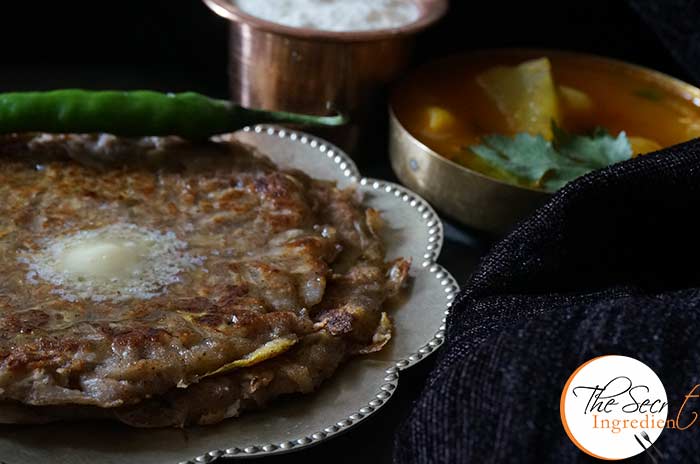 [whohit]VratKiRoti[/whohit]
[yumprint-recipe id='175′]