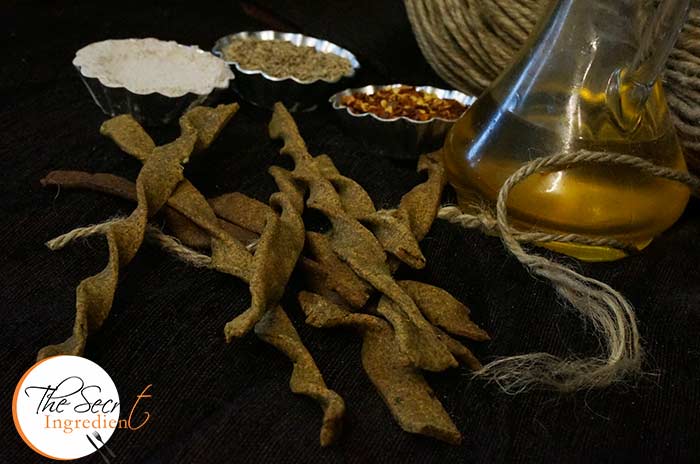 Last week I was invited to the Uttrakhand Food Festival in Nanital. I was asked to put up a stall featuring food and produce from Kumaun and Garhwal region. I decided to bake my Ragi Whole Wheat Cookies, Ragi Brownies and these savoury twisters also made from Ragi or Mandua which is grown in this region and predominantly part of the kumaoni palette. The most amazing part of these twisters is that they are baked and have very little oil in them. This is an idle guilt free snacking option, specially for weight watcher's like me. 20 twisters contain 100 calories.. isn't that amazing!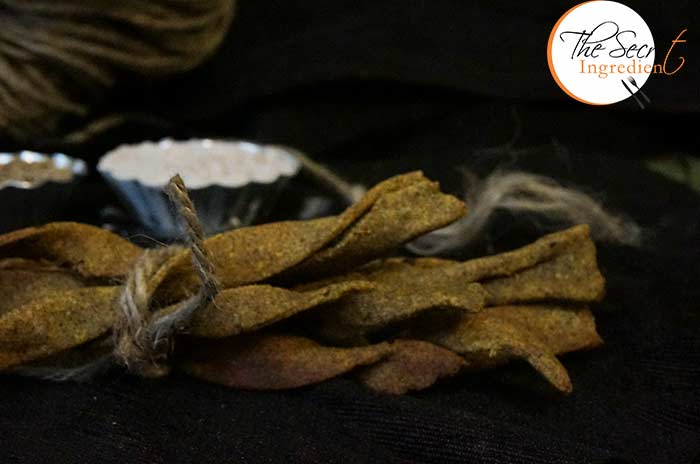 All twisters and Ragi Brownies were sold off on the very first day of the event. It was a huge success. I was overjoyed when I bagged the second prize for Innovation in Baking. Truly I felt my hard work paid off 🙂
Directions:
1. Preheat the oven to 180 degree Celcius (Learn more about Oven temperatures and Conversions.). Line a baking tray with parchment paper. I am using a silicon mat. Set aside. Take Ragi and Whole Wheat Flour in a bowl.

2. Add plain yogurt or curd to the bowl. Also add Ginger Garlic and chili paste.

3. Add Cumin Seeds, little sugar and salt and combine.

4. Add turmeric powder and freshly chopped Coriander.

5. Add oil and water just enough to form a paliable dough. Therefore, add little water spoon by spoon.

6. Knead a soft paliable dough. It should not be very stiff nor very sticky.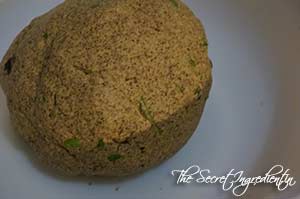 7. Divide the dough into two and roll each of them by dusting the surface with dry flour. The dough should be rolled in a large circle of 200 mm. (8") in diameter.
8. Now cut it into strips about 25 mm. x 12 mm. (1″ x ½ ") using a sharp knife or a pizza cutter.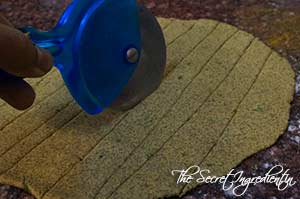 9. Twist each strip vertically with your hands and place them on a lined baking sheet and bake in a preheated oven for 20 minutes or until they become crisp and light brown in colour. Flip sides gently after half time. Let the come to room temperature before indulging as they will crisp up even more. Store them in an airtight container, stays good for a very long time.
Other Baked Snacks you can try are: Baked Paneer Corn Kebabs
Other Ragi or Red Millet recipes on The Secret Ingredient: Instant Ragi Dosa, Ragi Whole Wheat Cookies.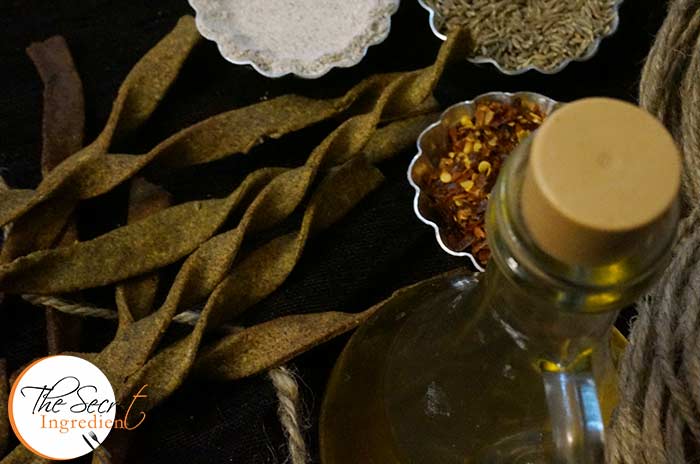 [whohit]RagiMasalaTwisters[/whohit]

[yumprint-recipe id='177′]