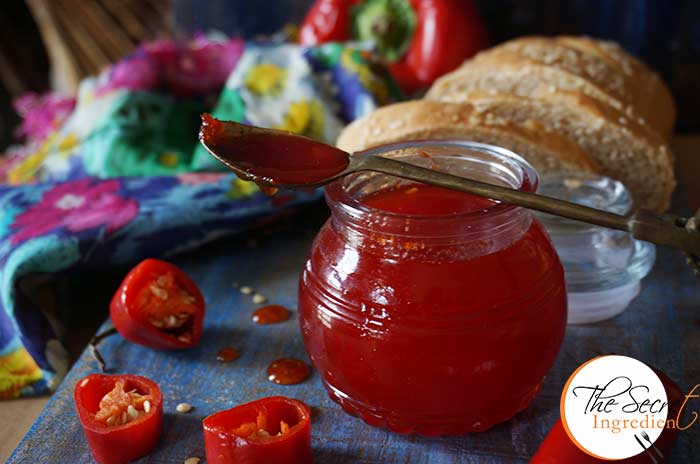 It was a season of Red Chilies. I made about 20 kilos of Stuffed Red Chilli Pickle and was busy with its distribution all winter. I am back to my hills and I spotted more red chilies in the market. Oh man! Its my weakness. I cant resist red chillies for they are so darn pretty. Then I remembered I had once asked a dear friend of mine Kiran Padsala Amin to share this recipe of Red Chilli Jam. Its originally from Megha Vikram Singh. I must thank the girls for this lip smacking recipe.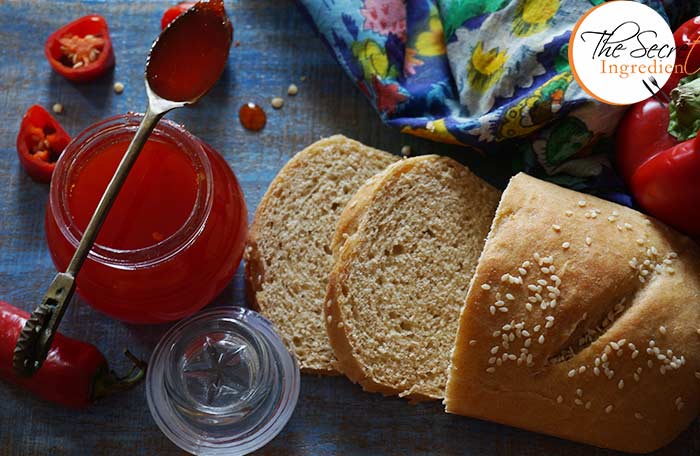 The jam or preserve was a hit in my family. My Mother in law who doesn't like hot spicy food, also appreciated it and greedily ate with a parantha. Ah! what else do you want. If you ask me to describe the taste, its the taste of chillies with the sweetness of sugar. Of course, it has a hint of hotness which makes it to die for. I am not gonna add more words for I want you to try and leave back your comments below.
Directions:
1. Wash the Red Chillies and Red Bell Pepper and pat them dry.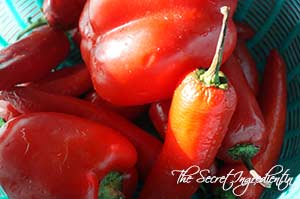 2. Deseed the Red Bell Pepper and cut them into small pieces. Add the pieces in a blender and make a coarse puree. It can be just a little chunky.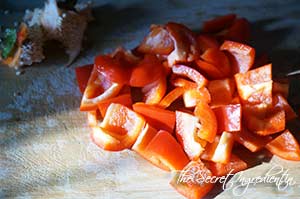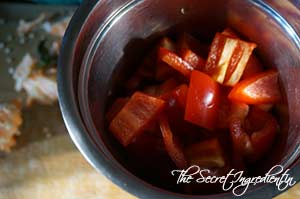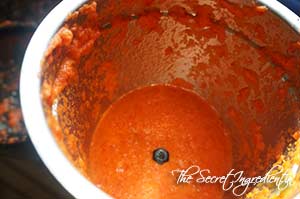 3. Similarly deseed the Red Chillies and Pulse them with the Red Bell Peppers to make a chunky puree.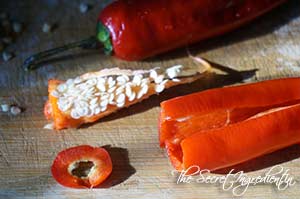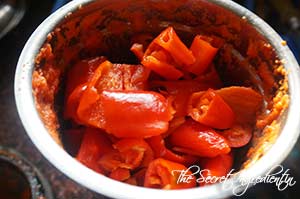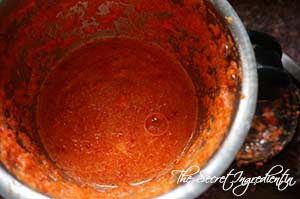 4. In the meanwhile add sugar in a large heavy bottom pan. Also add White Vinegar and salt. Put the flame on on medium and let the sugar dissolve in vinegar. Do not stir the sugar, let it slowly melt. If you try to stir it, it will crystalize and you don't want that to happen to your jam. So have patience and let it take its own sweet time.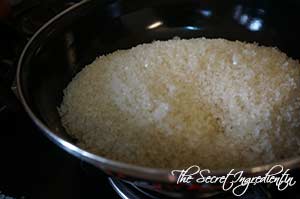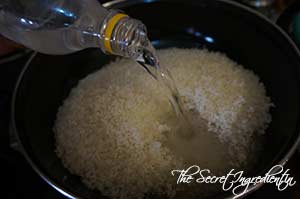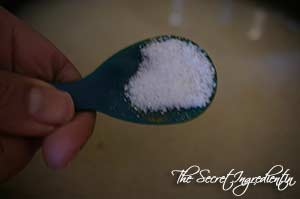 5. Once you see the sugar has melted. Its time to put all the puree to the pan. If you are adding pectin* then this is the time. Add it to the sugar syrup. Give it a gentle mix and let it boil for good 20-25 minutes.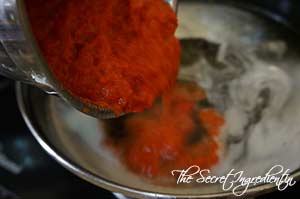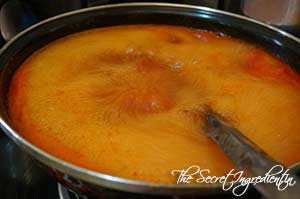 6. After 20-25 minutes you will see the mixture is syrupy but hasn't thickened. Dont worry! Let it sit for 45 minutes or so to cool down. It will thicken as it cools.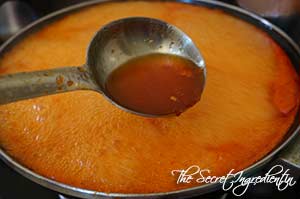 7. Transfer this to glass jars and indulge. Try it on a slice of bread or paratha or just eat barely!
You can even try Stuffed Red Chilli Pickle.
Other Accompaniments you can try here are: Spicy Chinese Sauce, Pudina Chutney, Sweet and Sour Raw Mango Chutney, Coconut Chutney , Argentine Chimichurri Salsa, Fresh Plum Spiced Chutney.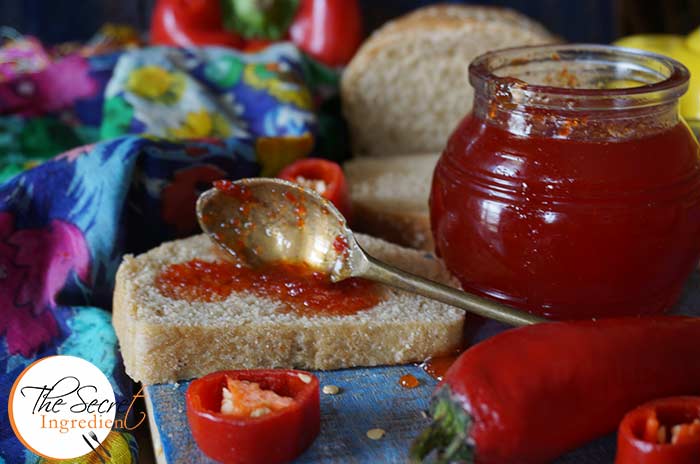 [whohit]RedChilliJam[/whohit]
[yumprint-recipe id='192′]