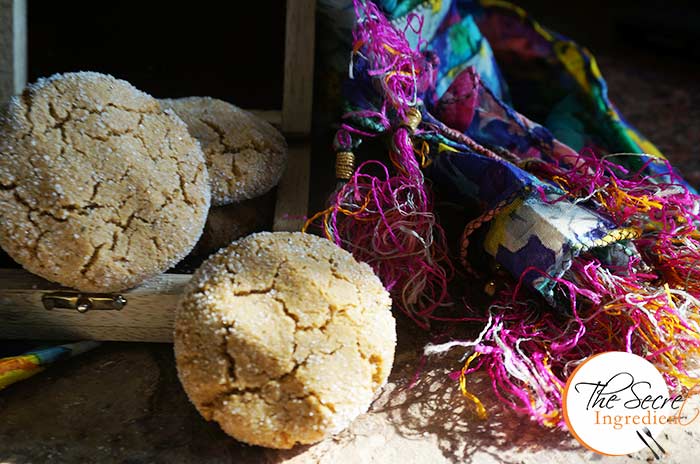 This winter I had made Chyawanprash which is an Ayurvedic Indian Gooseberry or Amla Herb Jam consumed specially during winters to boost immunity and promote longevity. I had made a huge batch made for my small family. However, now that the winters have come to an end I see a small bottle lying unnoticed. I decided to play brave and tried to experiment by adding them to the cookie dough and roll them into cookies. I had seen this recipe a while back on the web however it was sketchy and contained eggs!! Who adds eggs to Ayurvedic Recipe???.. its Blasphemy!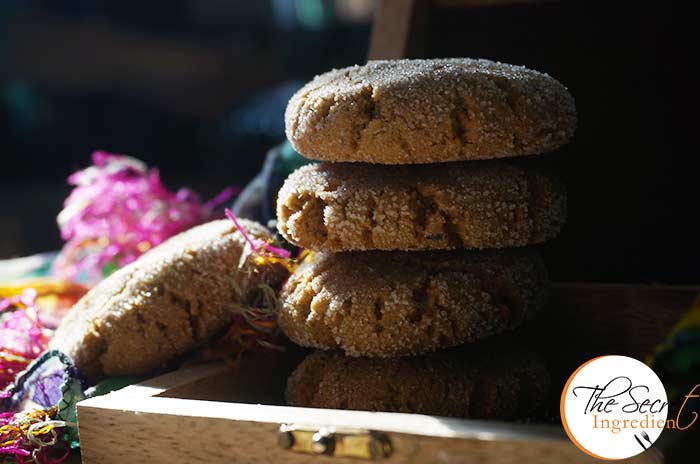 I combined the Chyawanprash with Whole whet Flour and also added ginger powder or saunth to it. The cookies came out amazingly crisp with goodness of Chyawanprash. Jaggery powder or Brown Sugar imparted a fabulous texture to it and also a kind of soothing earthiness. I am taking these for my Mother in Law coming week as she follows Ayurveda, I am sure she will love it. If you too have Chyawanprash lying unattended, bake these cookies and surprise everyone by putting it to right use.
Directions:
1. In a small bowl add flax meal and add water and let it sit for 5-7 minutes until it turns gelatinous. Learn to make Flax meal here.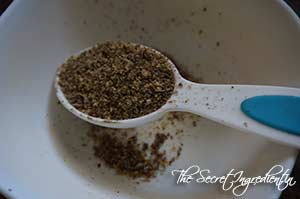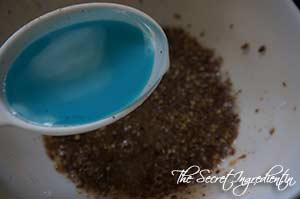 2. In a larger bowl cream together butter and brown sugar.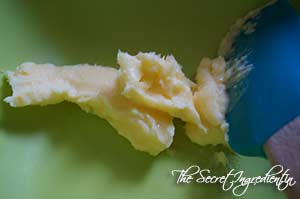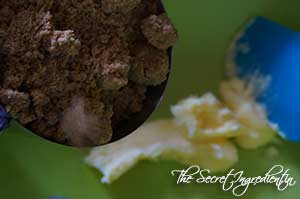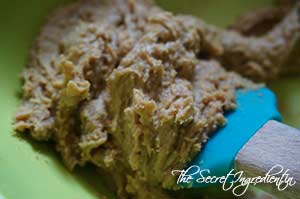 3. Add to this the flax meal mixture and combine well.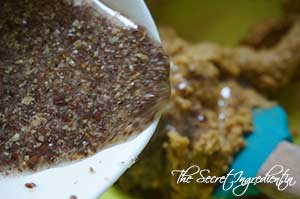 4. Add Chyawanprash and mix.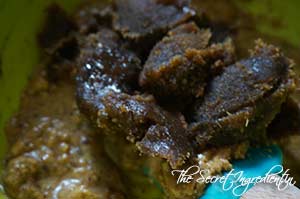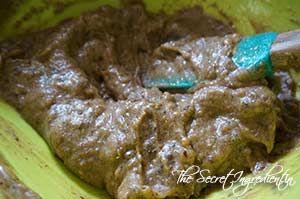 5. In another bowl mix Flour and Baking Soda. Of Course you need to sift the soda, you don't need lumps.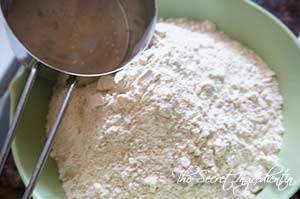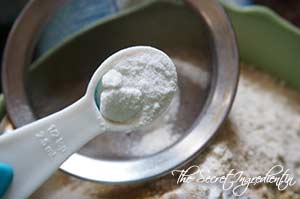 6. Also add Ginger powder and Salt. Combine.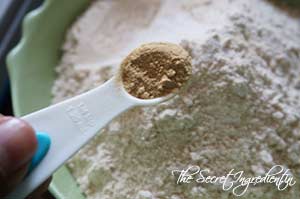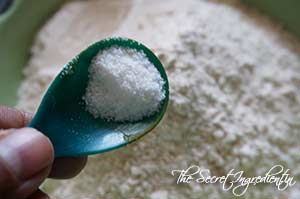 7. Add little by little of this dry flour to wet ingredients and combine. You can use your hands to mix.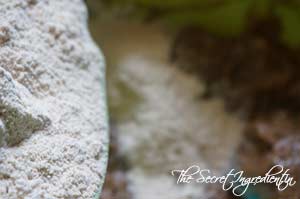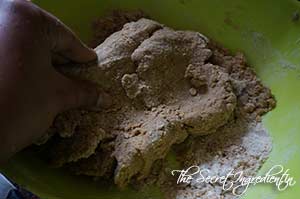 8. Add a few spoons of milk to ease combining.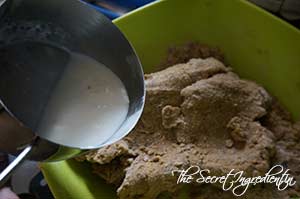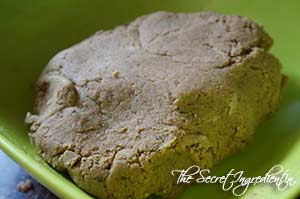 9. Preheat your oven to 180 degree Celsius and Line your baking tray with Oddy Uniwrap Parchment Paper because it makes your cookies slide off from the tray without sticking to the bottom and also it makes cleaning super easy.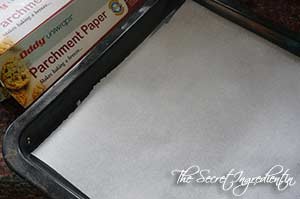 10. Roll the dough into golf ball size and roll in caster sugar.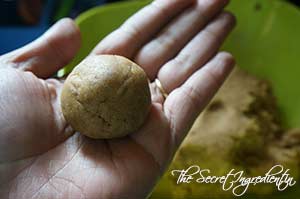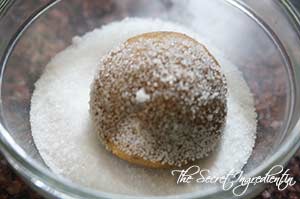 11. Place them on the cookie sheet lined with parchment paper and press them with your palm slightly.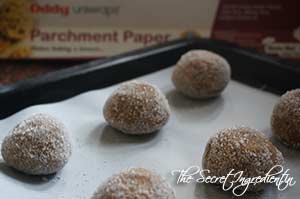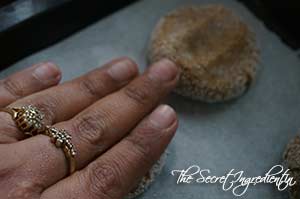 12. Bake it in the oven for 12-15 minutes on 180 degree C in the centre rack till they acquire a slight golden colour.
Other Cookies you can try on The Secret Ingredient are: Coconut Chocolate Cookies, Italian Almond Biscotti, Greek Traditional Christmas Cookies , Ragi & Whole Wheat Biscuits, White Chocolate Chip Cookies, Peanut Butter Cookies with Chocolate Chips, Eggless Strawberry Cookies.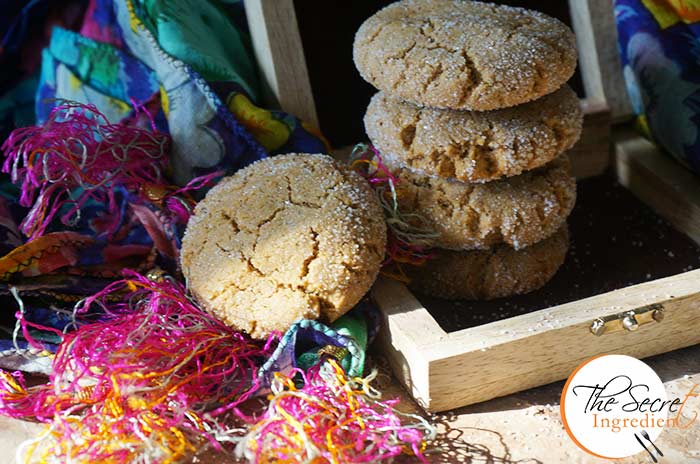 [whohit]Chyawanprash Cookies[/whohit]
[yumprint-recipe id='198′]