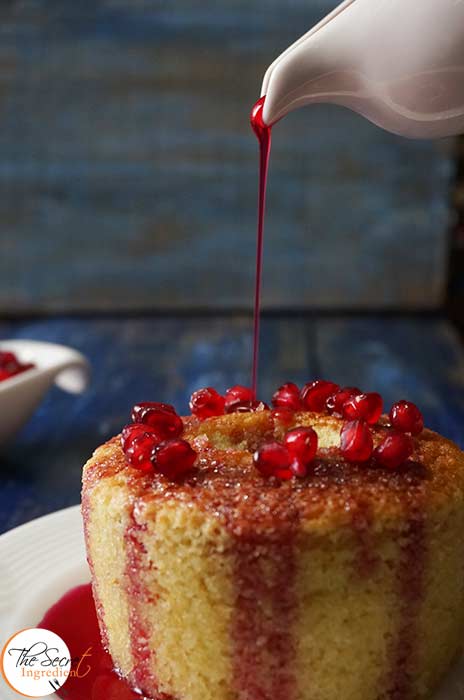 Holi is around the corner and I am heading home next week to be with my family. I know for a fact that like any holi there will be Gujiya, Thandai and more Indian sweets and savouries. I want to take them something different which is special, colourful for the occasion and yet delicious. I decided to use pomegranates which I am currently loaded with. As you know my hunt for recipes begins when I start panicking with things in abundance. I have been eyeing this recipe on BBC good food for a while and with Holi on my mind this seemed a perfect match for the occasion.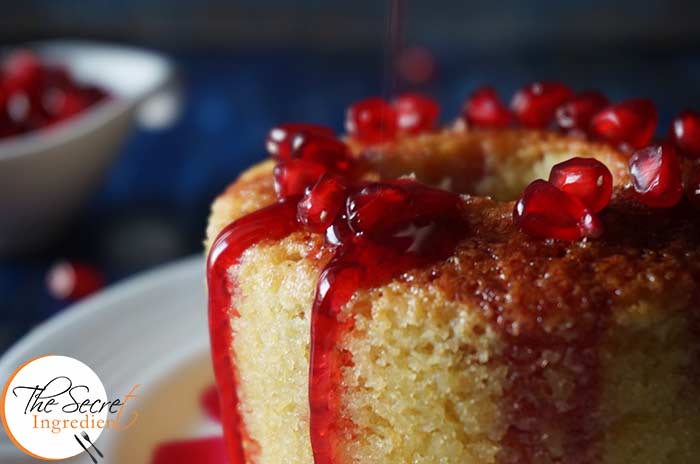 This was very easy to put together. The base of this can be any sponge cake with egg or eggless! I chose to do egg because you get the perfect rise without being too dense. But if you like you can do any. You can even make my Eggless Almond Vanilla Cake, skipping the almonds. The beauty of this cake is in the syrup, as you can see 😛 The pomegranate arils are like the jewels studded in the crown. Oh I can become a poet now for I loved this cake. But the real kick is in the pomegranate syrup. It takes the cake to next level of deliciousness.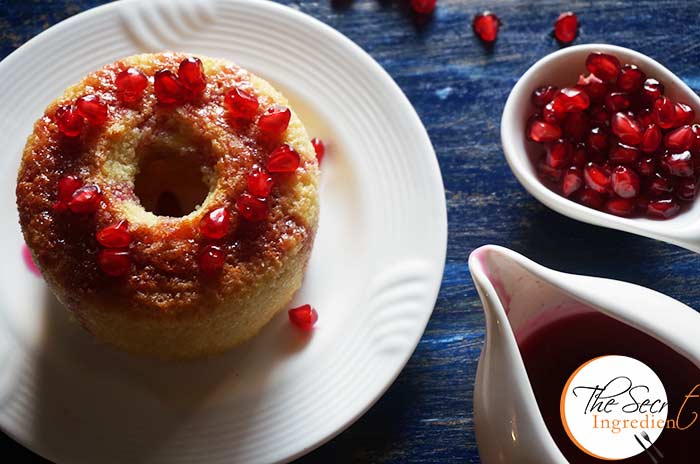 See I can go and and on and yap so much about this cake and lure with pictures. But you must stop me here and look at the recipe and make for your loved ones this holi! Or why look for an occasion, just bake it, dress it and devour.. Oh yes and don't forget to thank me 😛 In the meanwhile I am sending this cake for my friend Shaheen from Spoon Fork and Food and Sonal from Simply Vegetarian 777 Holi Collective. Do check out their blogs for some amazing Holi Recipes.
Directions:
1.In a bowl add Butter and castor Sugar. Cream them together. You can use hand held whisk or electric whisk.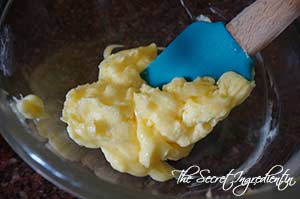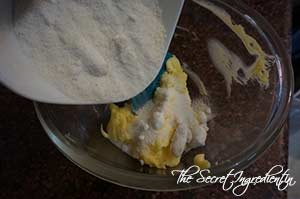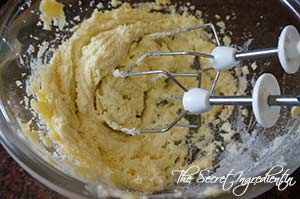 2. Add eggs and combine till creamy and light.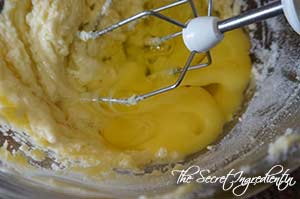 3. Add Zest of Lemon, Lemon Juice and Vanilla Extract.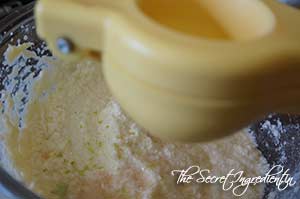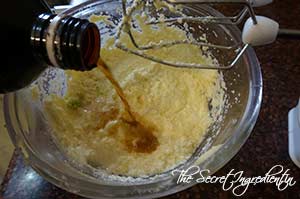 4.
In a bowl add All Purpose Flour, salt and Baking Powder.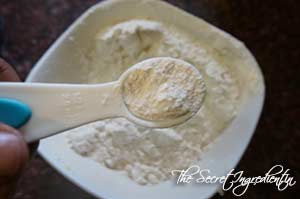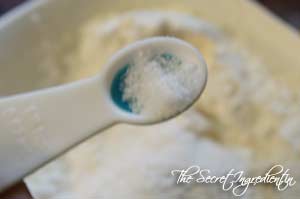 5. Slowly add this to the wet ingredients and combine until moistened.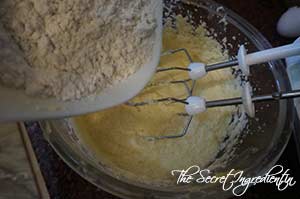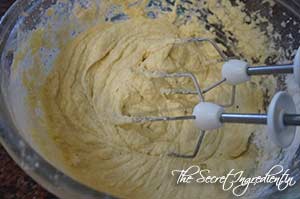 6. Pour this batter in a cake tin or smaller 4 cake tins and smoothen the top with a spatula.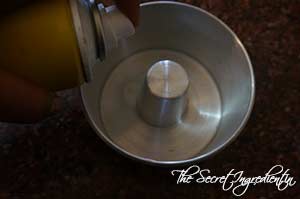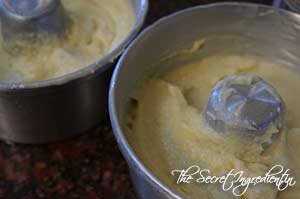 7. Bake in the preheated oven on 160 degree for 50 minutes for large single tin and 20 minutes for smaller tins or until the toothpick inserted comes out clean. Let them cool down completely before removing them from the pans.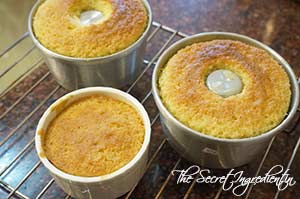 8. For the syrup add Pomegranate juice and Sugar a sauce pan.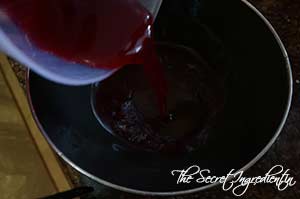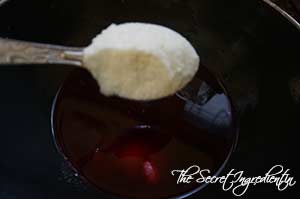 9. Also add Lemon Juice and Vanilla Extract.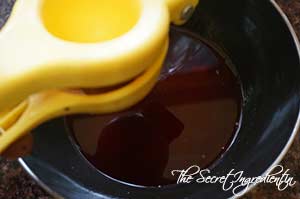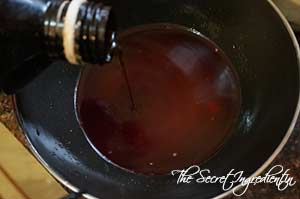 10. Place the saucepan on medium heat and let the sugar dissolve in the juice. After a few boils the liquid will became a little thick but with pourable consistency. When it reaches that stage turn the flame off.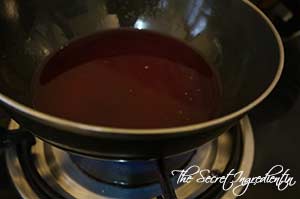 11. After your cake has cooled poke some holes with a knife or skewer on its top.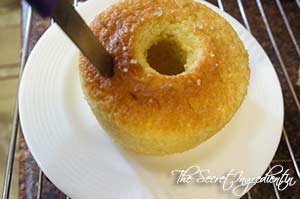 12. Place a sheet of Oddy Parchment Paper below a wire rack and place your cake on the rack. Pour the syrup on the cake and let the parchment Paper catch the drippings. Its makes cleaning breeze. Also top it up with pomegranate arils.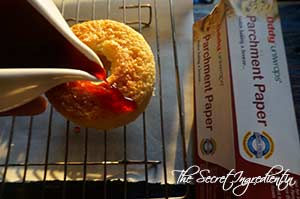 13. Greet your guests with this gorgeous cake this Holi. I am sure they will never forget this one.
You can try other cakes here as well Wacky Vegan Chocolate Cake, Persimmon Rum Cake. Apple Raisin Streusel Bread, Pumpkin Cake Rolls, Surprise Heart Inside Cake, Chocolate Vanilla Marble Cake, Lemon Cake with Lemony Frosting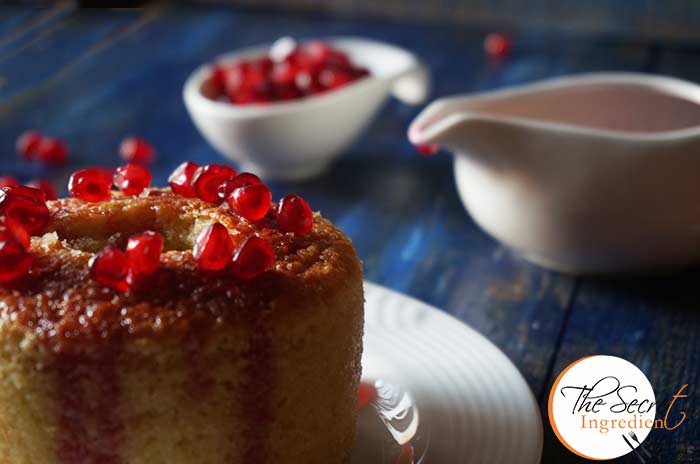 [yumprint-recipe id='199′]