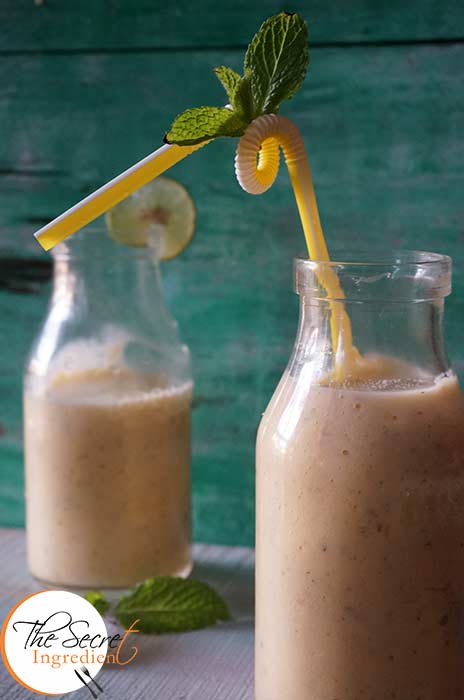 And then comes that unripe and not so sweet papaya! Its a common occuring event when you dont know what to do with that Papaya. Last time I baked them into my delicious Chocolate Papaya Muffins. Despite that I gathered some calories and was feeling guilty about it. Papaya is suppose to be healthy you see!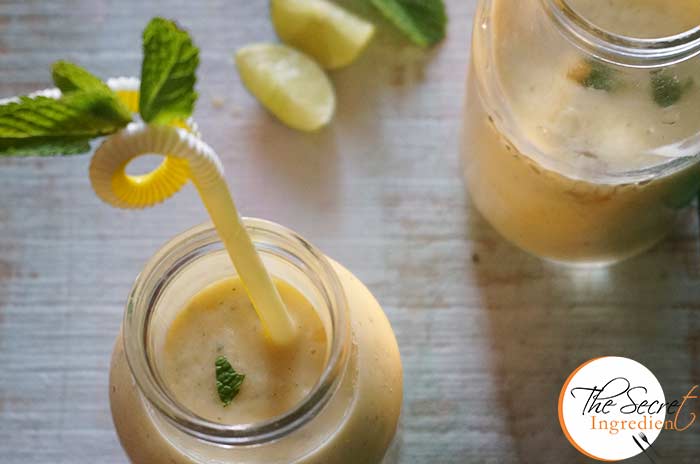 So this time I blitz it with yogurt and some mint and some honey and some ginger and some lime… yeah yeah!! The choice of ingredients sounds weird. It happened with me also but the result was simply refreshing and guiltfree. What more can you ask from that unappealing Papaya. It simply does serve the purpose it came into existence. Now I am sounding like a spiritual guru! duh! You make this smoothie and dont forget to tell me if you liked it.
Directions:
1. In a blender add pieces of Papaya. Yes over ripe, unripe, sweet, unsweet all will work.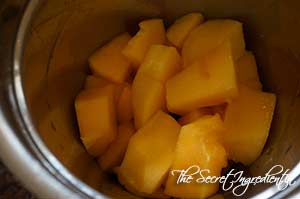 2. Add pieces of Ginger.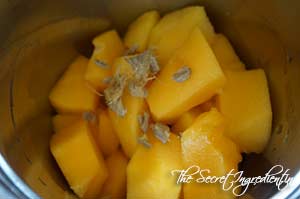 3. Add Cubes of Ice.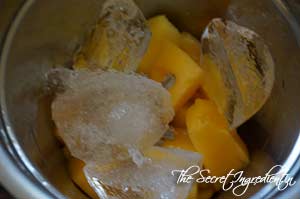 4. Add plain Yogurt and honey.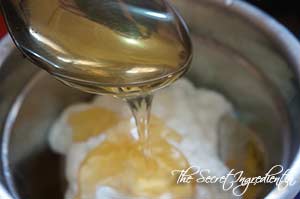 5. Add some mint leaves.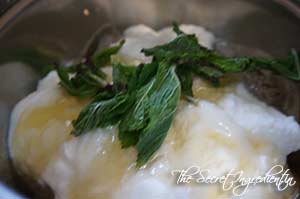 6. Add juice of Lemon.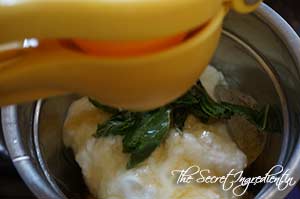 7. And just a little water to help it blend and give it a pourable consistency.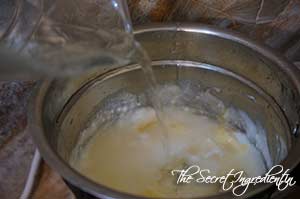 8. Simply blitz this together until smooth and creamy.Pour them in your favourite tall glasses or a s mason jar and enjoy this refreshing drink. Its ideal for the scorching summers.
Other summer drinks you can try here are: Plum Smoothie, Aam Ka Panna, Litchi Lemonade and Musk Melon & Cucumber Smoothie with Mint .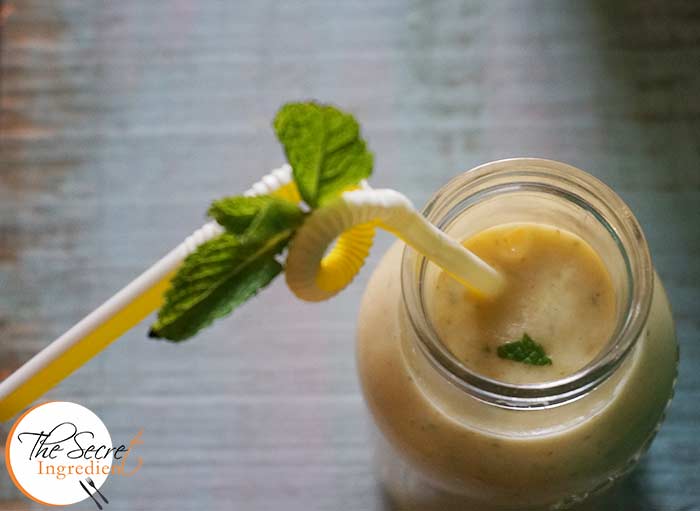 [whohit]PapayaGingerSmoothie[/whohit]
[yumprint-recipe id='205′]