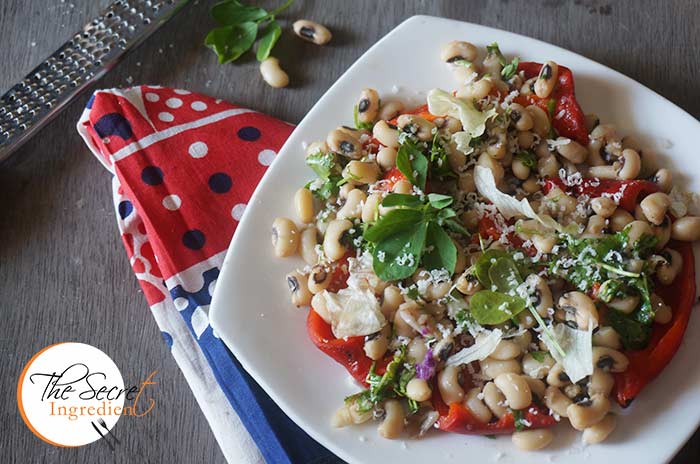 The mercury is rising all across the nation and the effect has started to be felt even on our hills. The parched summer gives the appetite a toss and all you can think of eating is Summer Salads and drink cool smoothies and drinks. I have already made my favourite Mexican Mango & Black Bean Salad yesterday and also tried Couscous and Chickpea Salad last week.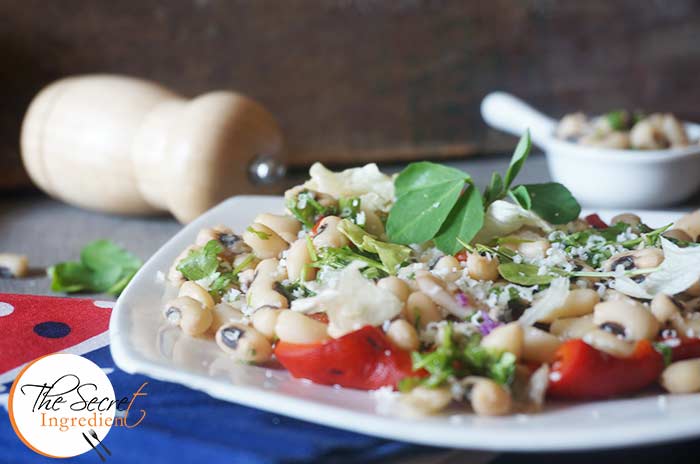 So which means it was time for me to try out something new. I had some Black eyed peas or as we call them lobia in Hindi in my pantry. No one in my home is fond of lobia. I tried to use it in my salad for that protein power and paired it with charred red bell peppers. The most delightful was its dressing. I had canned Anchovies in Oil and I added it to the Red Wine Vinegar and tossed it on my bean salad. The pungent and strong flavour it added to my salad was amazing. If you are a vegetarian or do not eat fish then I would say you can easily skip adding this to your salad. Rest everything remains the same.
Directions:
1. In a bowl soak lobia or Black eyed peas in water for an hour. Add water and pressure boil it for 15 minutes until al dente. Make sure its not mush. Alternatively you can use canned Black eyed peas.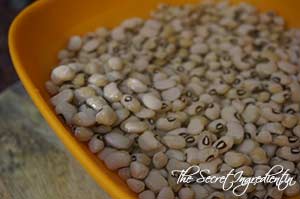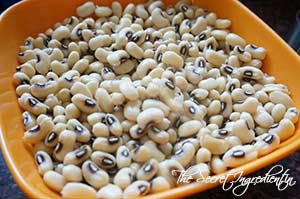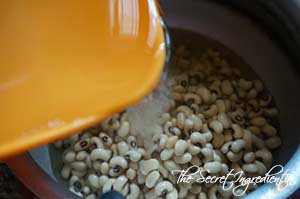 3. Take red Bell Peppers and Char them and peel its skin. and cut into large chunks and set aside. Learn how to roast Red Bell Peppers in Oven and peel its skin.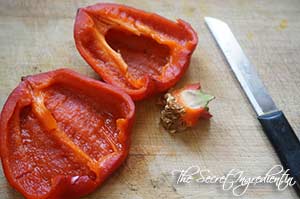 3. In a bowl add canned anchovy, without the oil and mix with minced garlic.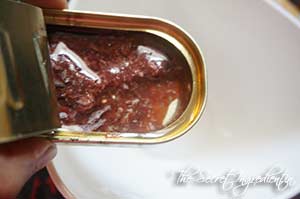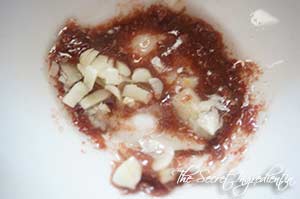 4. Add red wine Vinegar and Olive oil.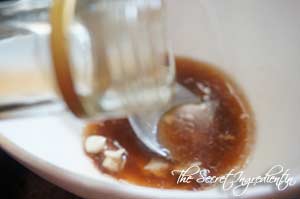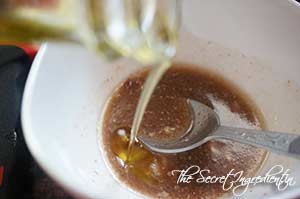 5. Season with Salt and Pepper.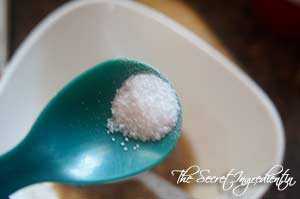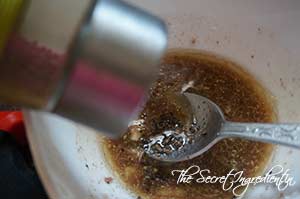 6. Add Chopped Fresh Coriander Leaves. You could even add parsley instead of Coriander. It will give different yet a fabulous taste.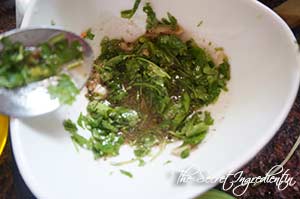 7. Add boiled and drained Black eyed peas to the Vinaigrette and combine.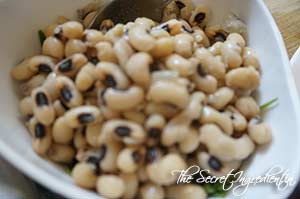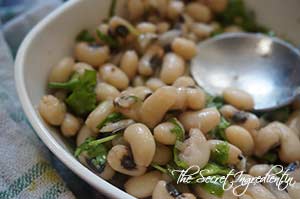 8. For the assembly, place the roasted pieces of Bell pepper on the platter and spoon the top with the black eyes peas in the vinaigrette. You can throw in any greens to balance the flavour. I used a few leaves of iceberg lettuce and a few leaves of Fenugreek or methi. I know Fenugreek sounds weird but it totally balanced out the sweetness of Peppers. Last but not the least a generous sprinkle of Parmesan Cheese.
Other Salads you can try are: Grilled Chicken Salad, Couscous Salad with Chickpeas in Lemon Olive Oil Vinaigrette, Fresh Mexican Black Bean and Mango Salad, Sautéed Red Bell Pepper and Olive Pasta Salad, Sundried Tomato Pasta Salad.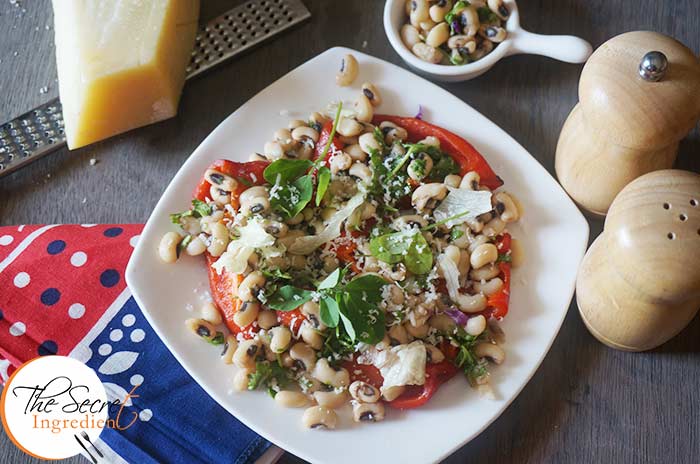 [whohit]RaostedRedPeppers&BeanSalad[/whohit]
[yumprint-recipe id='213′]