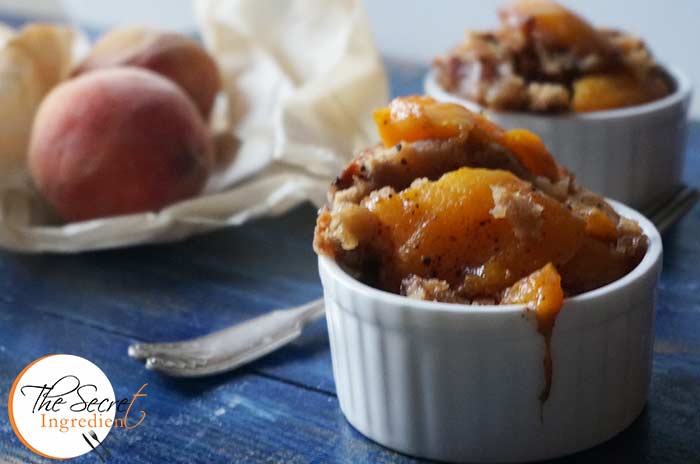 As I am writing this very post my following on Facebook is turning 10 k in a short span of 2.5 years. This means I am being followed by 10,000 people just on Facebook. This is a huge milestone for me and shows how much I am appreciated by you all. The journey has been very fulfilling for me, for it gave me opportunity to become a Baker, Photographer, A food stylist, an entrepreneur and friends to so many talented people. I look at this as the golden period of my life 🙂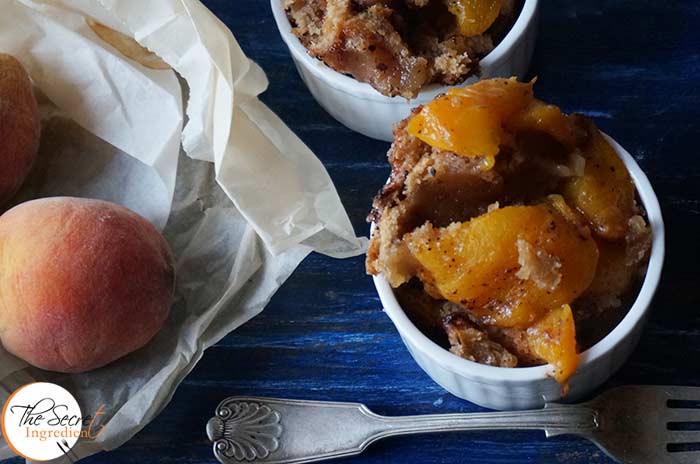 This certainly calls for celebration. What can be a better way to celebrate than to enjoy this milestone with The Classic British Dessert Peach Cobbler. If you haven't had this before I can sum its taste in one word, LIFE. Yes! It's like Life, Crispy and Gooey, Hot and Cold (It's served with a Scoop of Vanilla Ice cream), Sweet and Tart.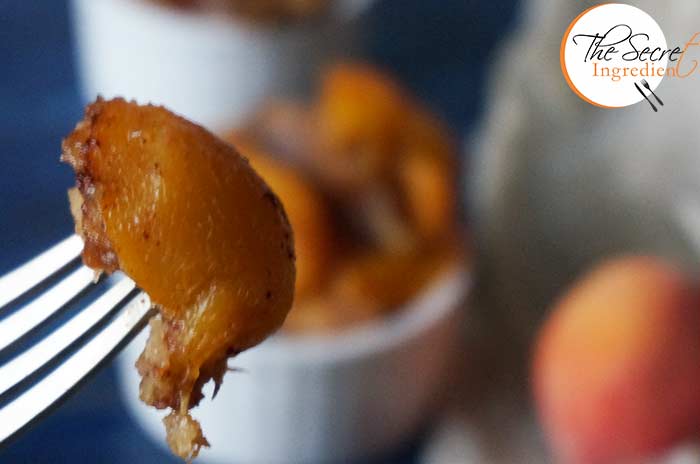 I live in the hills where we are bestowed with the bounty of nature in the form of fresh fruits and vegetables. Peaches, Plums, Apricots are found in abundance. Therefore its a constant quest to utilise them prudently without wasting them. I had these peaches which needed my attention. I made Peach Lemonade with half of these and the rest I used to make this Cobbler. The taste was impeccable.. it was gone within minutes. Now that's what you call real celebrations <3
Directions:
1. Thoroughly wash fresh peaches* and peel their skin and pit them. Cut them into slices. Place them in a mixing bowl. In the meanwhile preheat the Oven to 220 Degree Celsius (Learn More about Oven temperatures and Conversions) for ten minutes.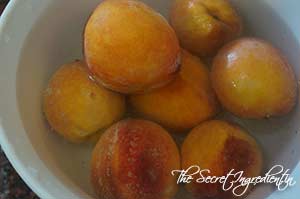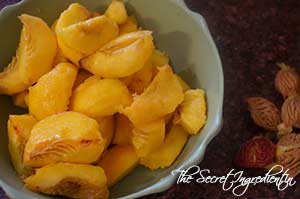 2. Add Cinnamon and Nutmeg Powder.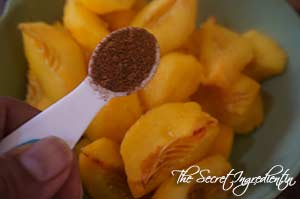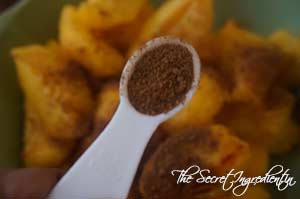 3. Sprinkle some Corn Starch and Lemon juice all over the peaches.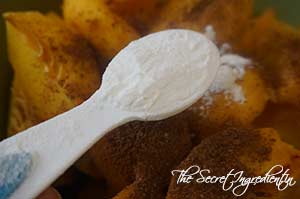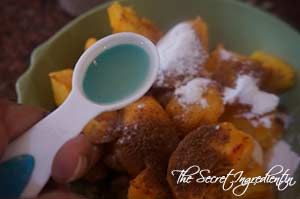 4. Toss the peaches around so that they are well coated with spices and cornstarch. Place them in a non greased baking Tray and bake for 10 minutes.* They will be little soft after ten minutes of baking.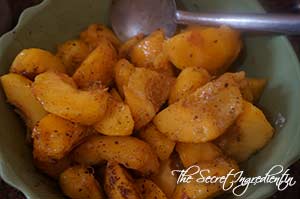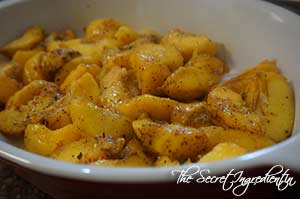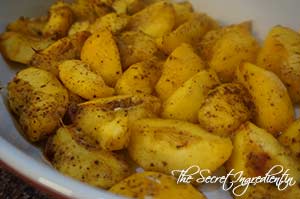 5. Now in an another bowl add brown sugar and white castor sugar along with salt.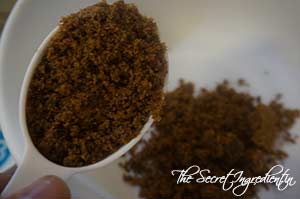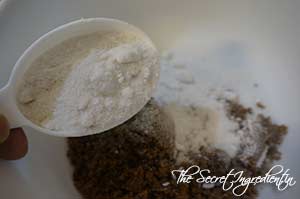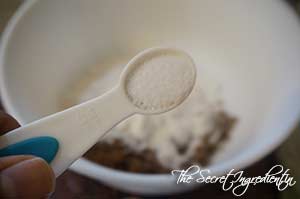 6. Add All Purpose Flour to it. You can even use whole wheat. Add cold butter cubes to the dry ingredients and using your finger tips spread the butter. The mixture will resemble sand.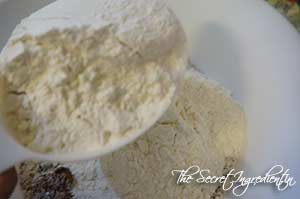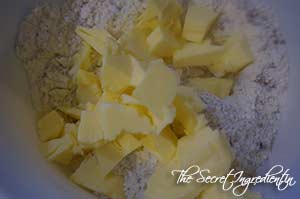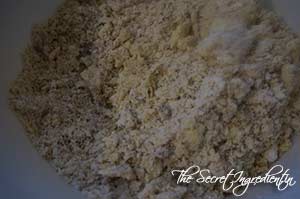 7. Add boiling water to the mixture and combine together until it comes together.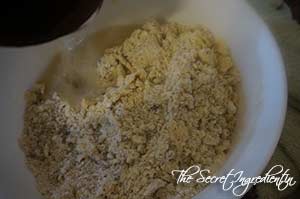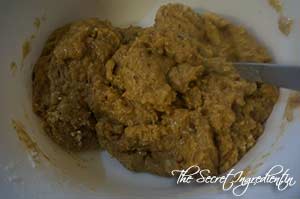 8. Spoon this on top of the baked peaches all over and then spread it all over.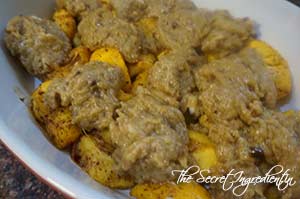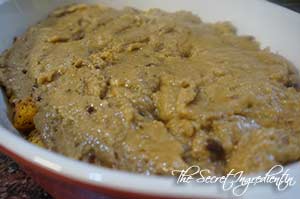 9. In order to give that crispness to the cobbler, mix Castor sugar and cinnamon powder and sprinkle all over the baking tray.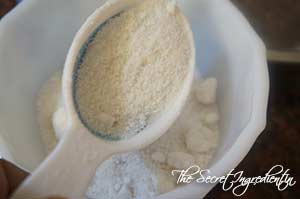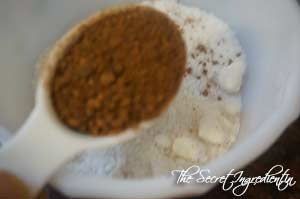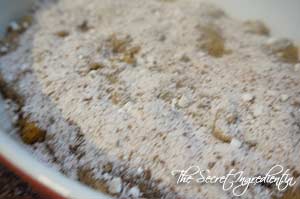 10. Bake it in the preheated oven for 35 minutes or until everything is bubbly and turned caramelised and slight golden. Serve with Vanilla Ice Cream and Don't forget to say thanks 😛
Other desserts you can try : Apple Lapsi, Atta Halwa Gurudwara Style, Basbousa, Brigadeiros, Coconut Macaroons, Coconut Milk Mango Pudding, Kesari Seviya, Mascarpone Cherry Compote Cheesecake Glasses, Paneer Ki Kheer, Tapioca Milk Pudding, Tapioca Coconut Milk Pudding with Strawberry Preserve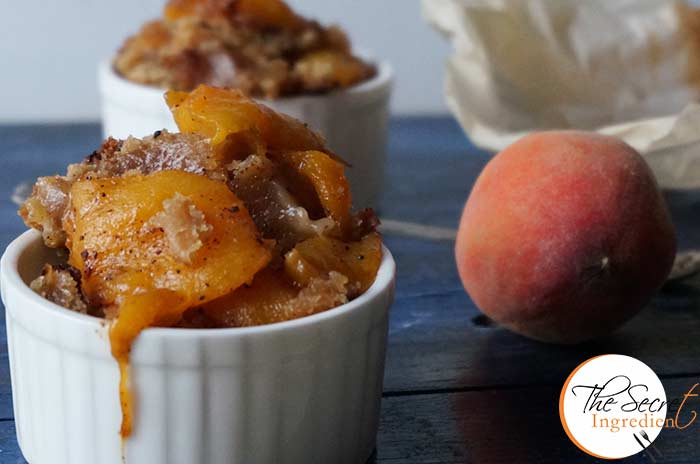 [whohit]PeachCobbler[/whohit]
[yumprint-recipe id='226′]