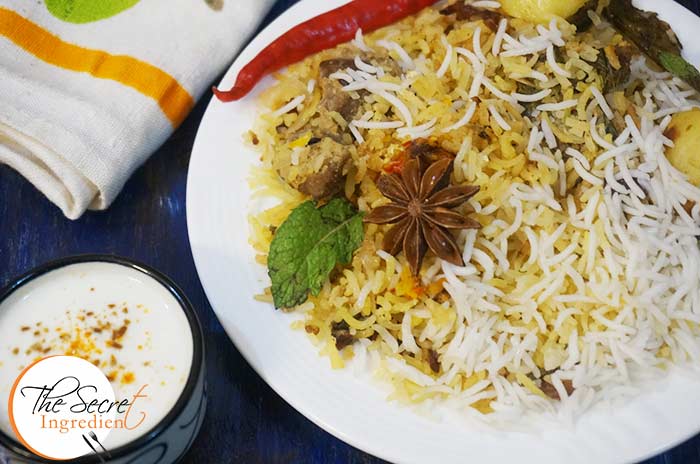 Biryani is a mixed rice dish from Indian Subcontinent. It can be made with Meat, chicken, lentils, vegetables and the list is unending. The traditional recipes of Biryani are specific to regions based on the spices, ingredients and texture of the dish. Mughlai, Awadhi, Hyderabadi, Kashmiri, Thalassery, Calcutta and many many more. Biryani means patience and a lot of work. It requires huge deal of Ingredients and slow and patient cooking which enriches the taste of Biryani and makes it so heavenly. I have always been a person who likes quick less intricate dishes. given the fact my little one needs my devoted time and attention.But when Anisa Arif, the owner of Zaiqa- The Spice Store sent me her special spices I was smitten. I had heard so much about the spice blends she creates that I decided to do the Bombay Biryani and put my laziness at bay.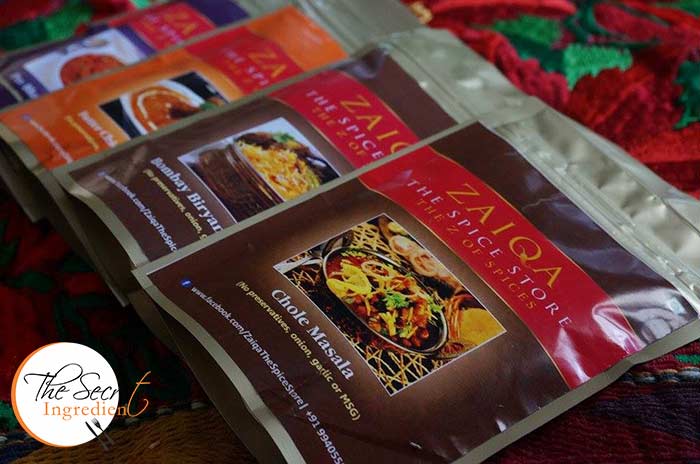 The next help was from Shaheen Ali, the Food Blogger from Spoon Fork and Food. She helped me at every step with tinniest of details with making a perfect Bombay Biryani. I am naive when it comes to mutton. I have made very few recipes in the past using Mutton. I have improvised on Shaheen's recipe of Chicken Bombay Biryani and made this Muttom Bombay Biryani. It was a lot of effort but at the end the results were phenomenal. The special Zaiqa Bombay Biryani Masala made a huge difference in enhancing the taste of the dish.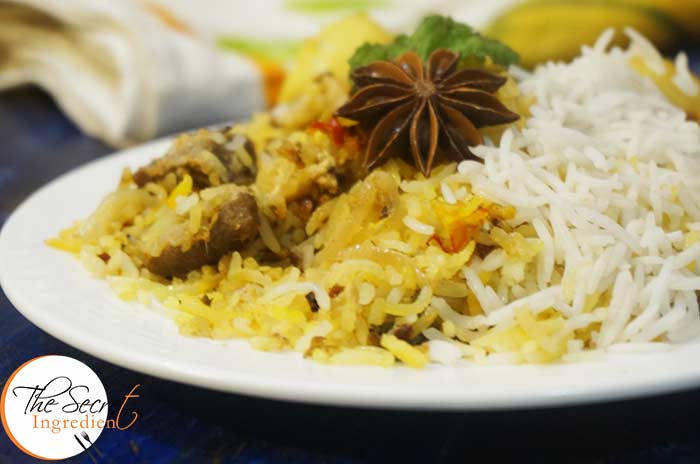 On my research I found out how this Biryani is different from the others. The origin of this Biryani is from Bombay (Mumbai) as the name suggests. It has a slight sweetness to it, which comes from dried plums. The Zaiqa Bombay Biryani Masala has dried plums as one of the key ingredients. Also many claim this biryani is incomplete without fried chunks of potatoes. I have tried to incorporate both and I can say this tasted simply delicious.
Directions:
1. Wash and soak long grain rice in water for at least an hour. Set aside.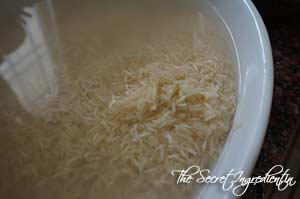 2. In a pressure pan add pieces of mutton along with garlic cloves and peeled ginger pieces.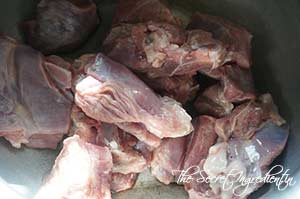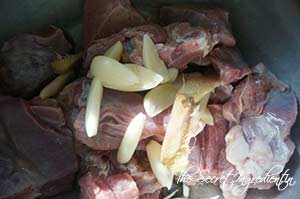 3. Also add Black Cardamom, Green Cardamom, Cinnamon Stick and Cloves in the pan. Add little water and salt and pressure cook it for half an hour till its soft and cooked. The cooking time of mutton can vary on the variety, so this can take longer or even lesser. So kindly adjust. Once cooked set aside and do not drain the broth. Reserve it with the spices.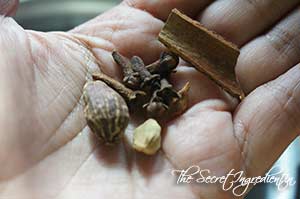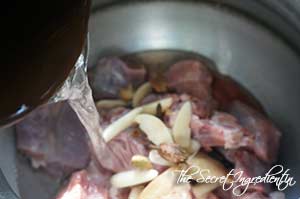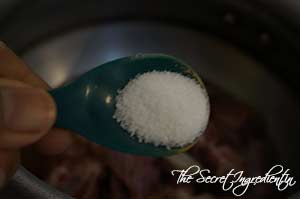 4. In the meanwhile add little saffron to hot milk and set aside.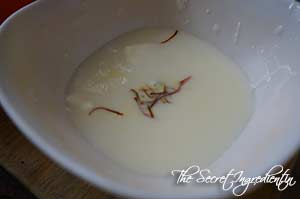 5. Chop Onions in lengthwise slices and slit some green chillies.

6. In a wok add some ghee and add bay leaf, Black Cardamom & Green Cardamom.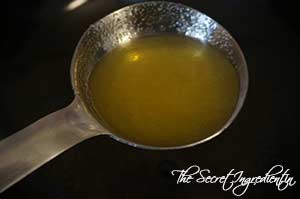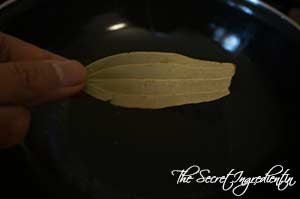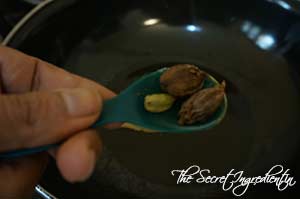 7. Also add some cloves, Cinnamon Stick and Cumin seeds.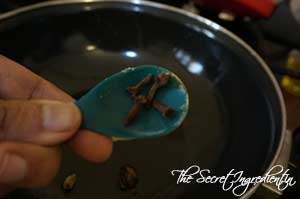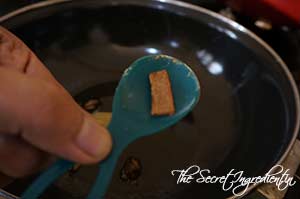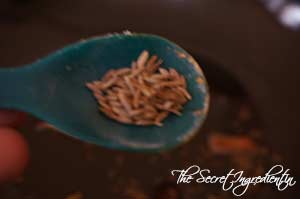 8. Add nutmeg or Jaiphal powder, mace or javitri and black peppercorns.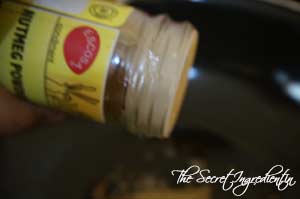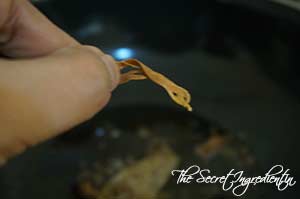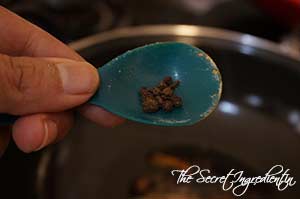 9. Also add Anise star, Ginger Garlic Paste and slit chilies.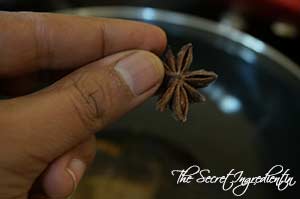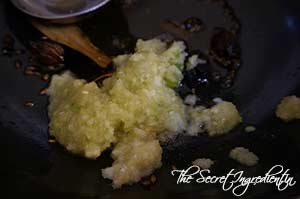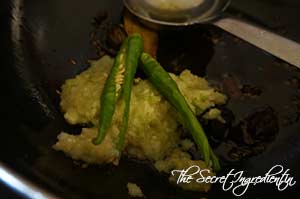 10. Roast the spices till everything becomes fragrant. Add Onion slices and also saute them until they have acquired slight colour. Also add some fresh torn Mint leaves. At this stage you can even add grated coconut. I dint.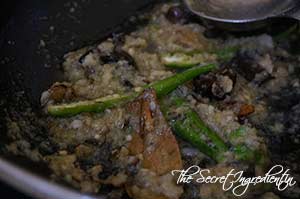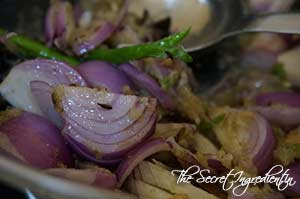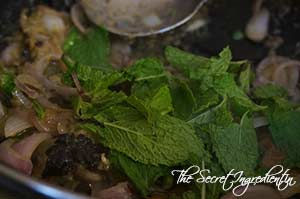 11. Now add curd to the wok and add Zaiqa Bombay Biryani Masala. Mix everything well. Turn the flame on low for you dont want it to stick to the bottom of pan.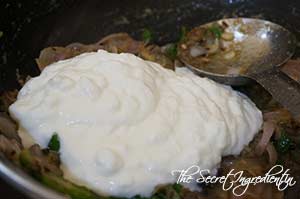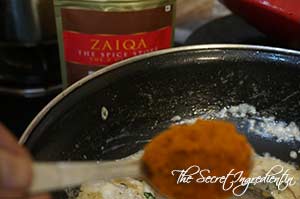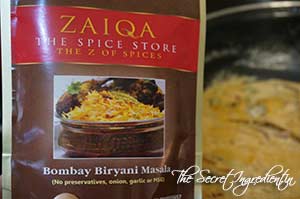 12. This is how your gravy looks. Now add Boiled Mutton pieces to the gravy and combine.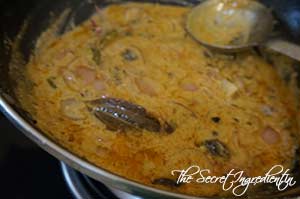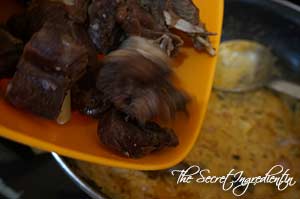 13. Season with salt and let it cook until the ghee has separated from the masala. Your akhni or Curd based spicy Gravy is ready for the biryani. It will be brown in colour. Set aside.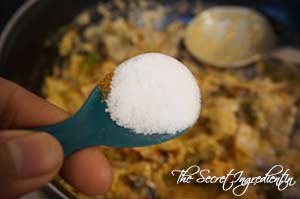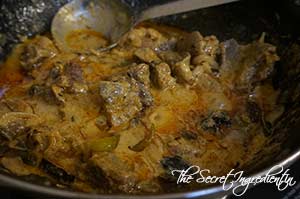 14. Add sliced onions to hot oil and fry them till they become brown and crispy. Collect them on a absorbing paper to take off excess oil. These crispy fried onions are known as Brista. Reserve them for assembling the biryani.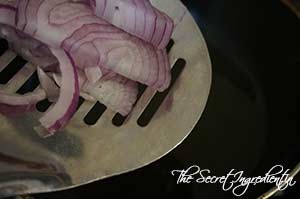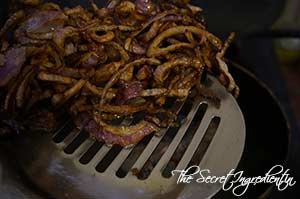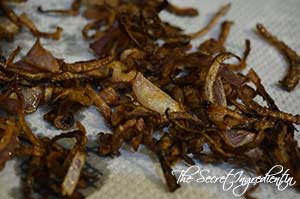 15. Wash, peel some baby potatoes and cut them into equal size half pieces. And also fry them in the oil and set aside.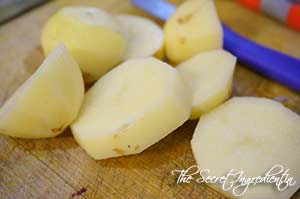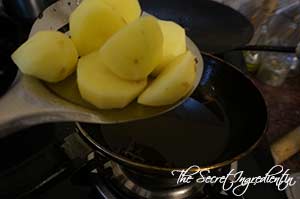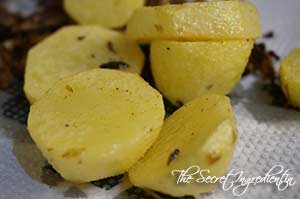 16. For the rice add soaked rice to a vessel and add water to it along with salt & few drops of oil.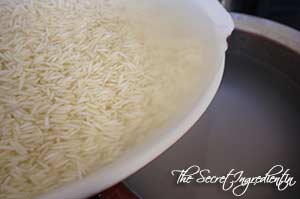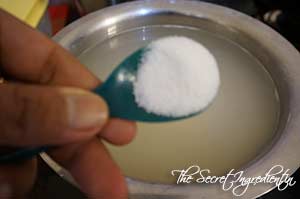 17. Also add juice of lemon and par boil them. Drain them in a colander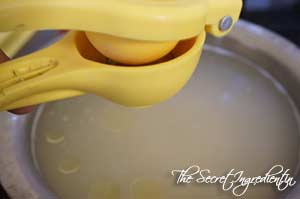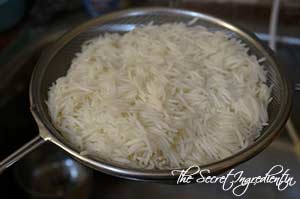 18.Spread them on a plastic tray to remove moisture. Set aside.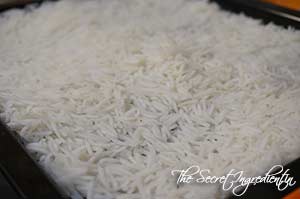 19. In order to assemble the biryani spread little curd in the bottom of a thick bottomed vessel so that nothing sticks. Now spread the Mutton akhni all over on top of the curd. Sprinkle some Mint and Coriander Leaves on top of the akhni.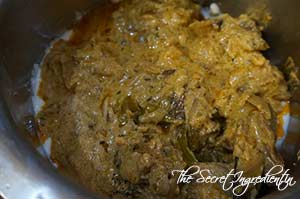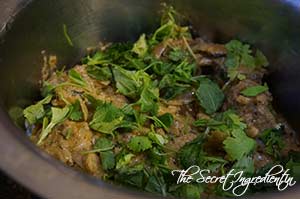 20. Now spread a layer of Rice on top of the Mutton. Spread Ghee all over specially the corners. Also sprinkle Kewra water.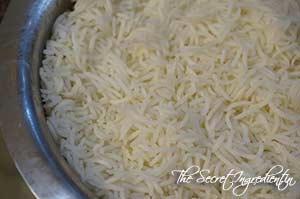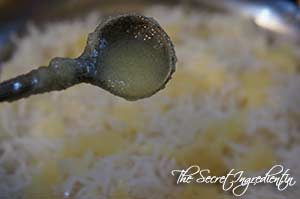 21. Add another layer of Mint and Coriander Leaves also some green slit chillies. Top it up with Fried Onions and Fried Cashews if you like.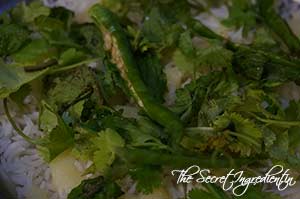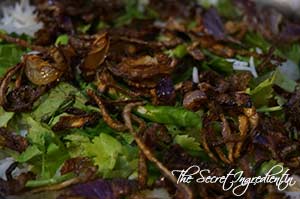 22. Pour on top the saffron milk we had reserved, specially around corners so that it seeps well. Insert Fried potatoes in the rice. Place the vessel on top of a tawa or skillet and place them on stove. This will save biryani from direct heat and getting burnt.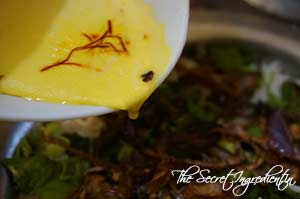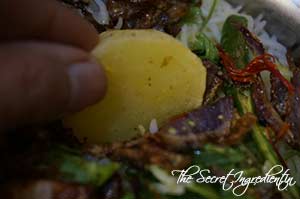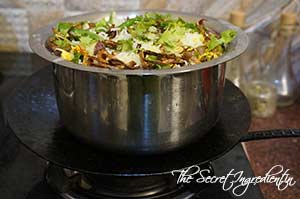 23. Line the lip of the vessel with dough to ensure the lid sticks to it and rice can steam cook or Dum cook. It also ensure the flavours stay intact and do not escape. Let it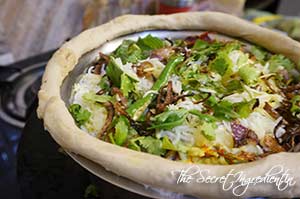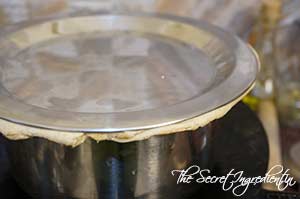 24. Cook the biryani on dum for 30-40 mins on low flame. Serve hot with Raita of your choice.
You can also try Kathal ki Biryani and Mushroom Pilaf for vegetarian versions of Biryani. Other Rice dishes you can try are: Andhra Style Mango Rice , South Indian style Curd Rice, Spicy Mint Rice.
You can choose from the following Raitas: Anaar Aloo ka Raita, Greek Kulfa Raita, Baingan Ka Raita Bathua Ka Raita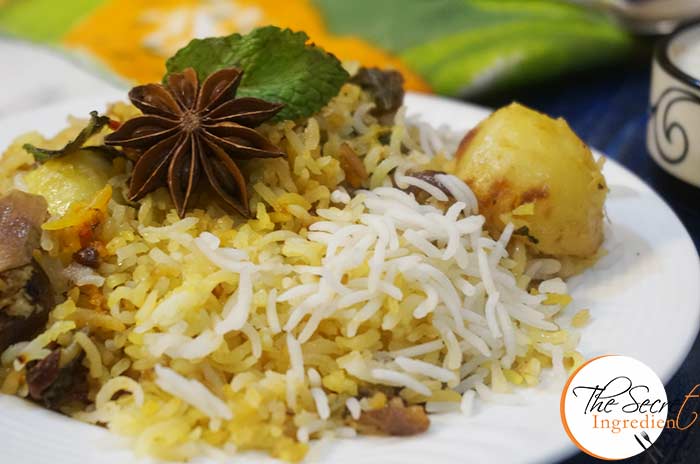 [whohit]BombayBiryani[/whohit]
[yumprint-recipe id='225′]