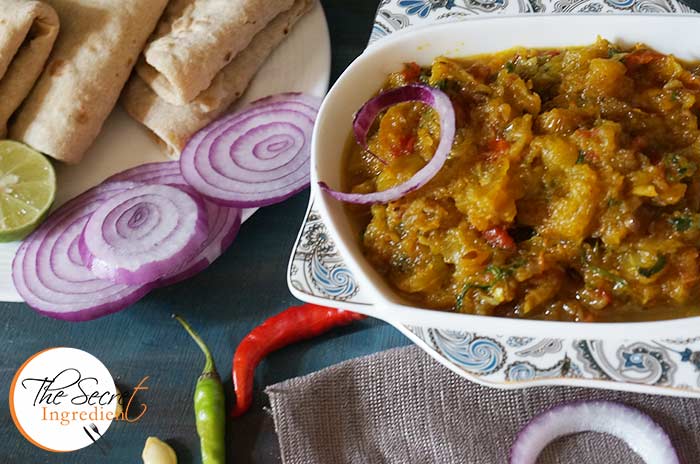 Everyone has his/her own comfort food. After eating it all you can think about is love, deliciousness and indulgence. It may not be fancy schmancy but the simplicity of that dish connects you to the higher self. My Soul food is my mother's Pethey ki Sabzi or Punjabi style Pumpkin. This recipe makes this humble vegetable the most desired one.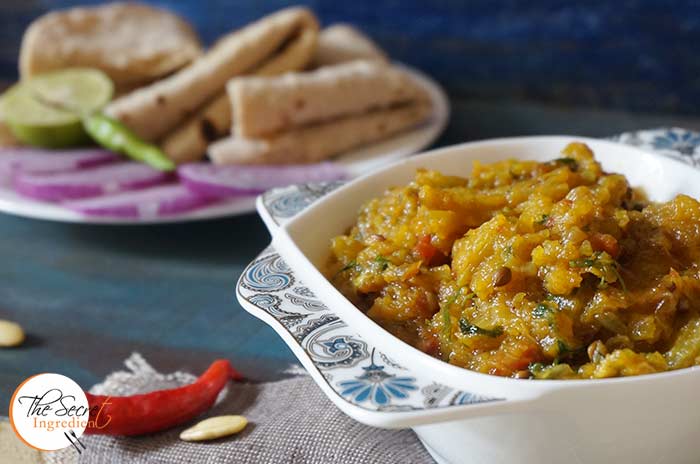 Back when I was a little girl I never liked any of these vegetables . By 'these' I mean any of these from the gourd and squashes family. As I grew up and was married away I realised that this is the kind of food I have grown on and is an integral part of my life. I started longing for pethey ki sabzi, bharwan karela, bharwan tinda, kaddhi chawal and more. This ignited the spark in me to learn these recipes from my mommy. I am glad my mommy taught me all of these and I can play the role of perfect mommy for my sonny boy. For me growing on these dishes is a sign of perfect childhood 😉
Directions:
1. You will need a round pumpkin with green skin and yellow inside. remove the seeds and membranes and peel off its skin. Chop it into very small pieces. Set aside.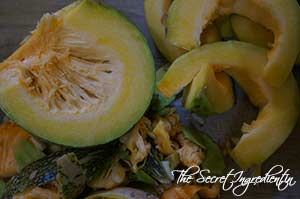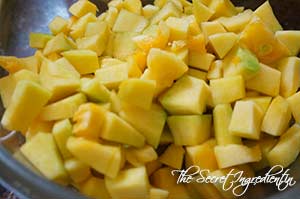 2. Also chop finely some onions, ginger root, green chilies and tomatoes.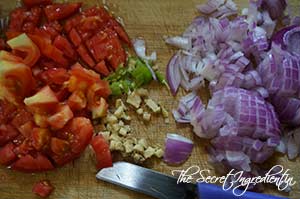 3. In a pressure pan add ghee or clarified butter.* As it melts add cumin seeds till it crackles.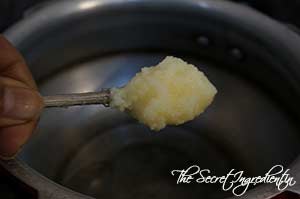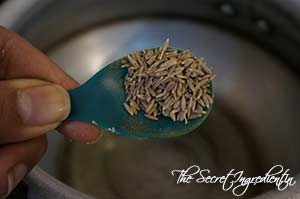 4. Add crushed coriander seeds, asafoetida and fenugreek seeds. Toss them in ghee.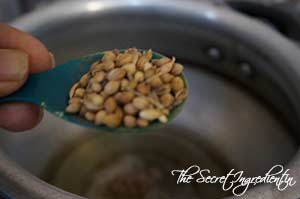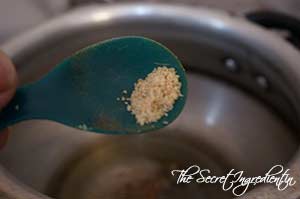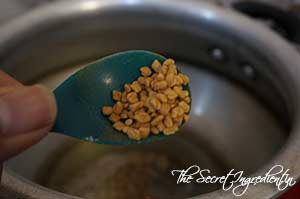 5. Add chopped ginger along with green chilies. Saute them for a few minutes and then add onions to saute.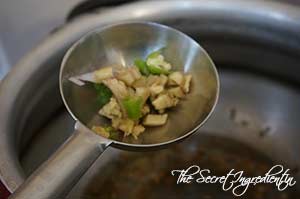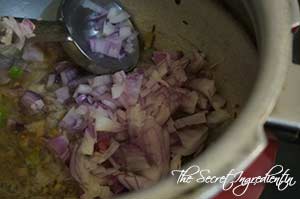 6. When the onions have caremalized add chopped pumpkin. Add salt and combine.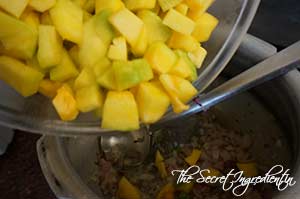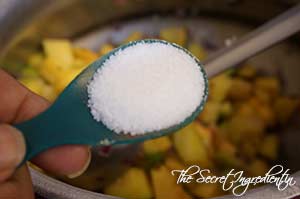 7. Also add, turmeric, red chilli powder and sambhar masala. Yes you read that right. Sambhar masala makes a huge change in taste which you wouldnt like to skip. Coat the spices with pumpkin.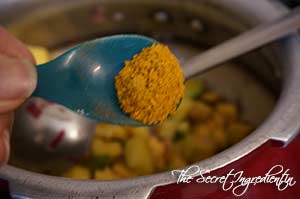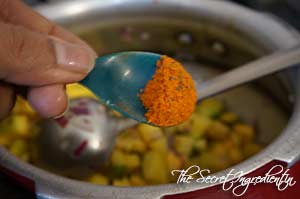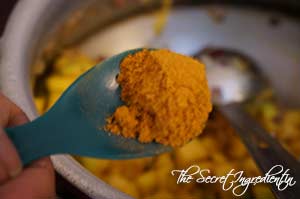 8. Add chopped tomatoes and mix.Close the lid and cook the pumpkin on high flame for one whistle or till when the pressure has reached its maximum. Turn the flame on low and let it cook for another 15 minutes.After that turn the flame off and let it cook in the steam. Do not open the lid.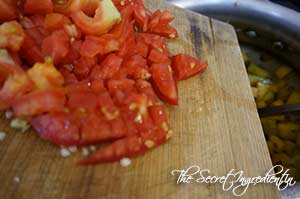 9. After the steam has escaped you will see there will be water in the base of pan. Again turn the flame on let the water evaporate. Slightly mash the pumpkin with the back of spoon.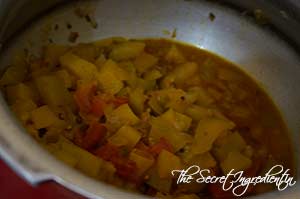 10. Add Freshly chopped coriander.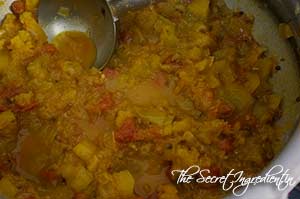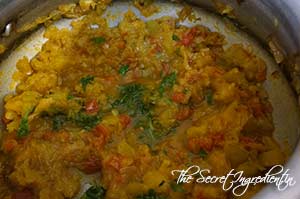 11. Also add garam masala and a little sugar to balance the flavours.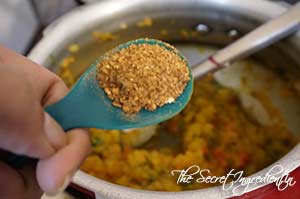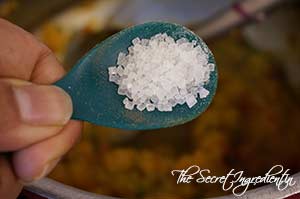 12. Serve hot with Roti or puris. Do not forget to team your meal with raw red onion slices.
Other Punjabi dishes you can try are:Aloo Methi Punjabi Style, Bharwan Tinda, Stuffed Karela, Kadhi Chawal, Touri Vadi. Punjabi Dal Makhani, Punjabi Style Dum Aloo
[whohit]PetheyKiSabzi[/whohit]
[yumprint-recipe id='231′]