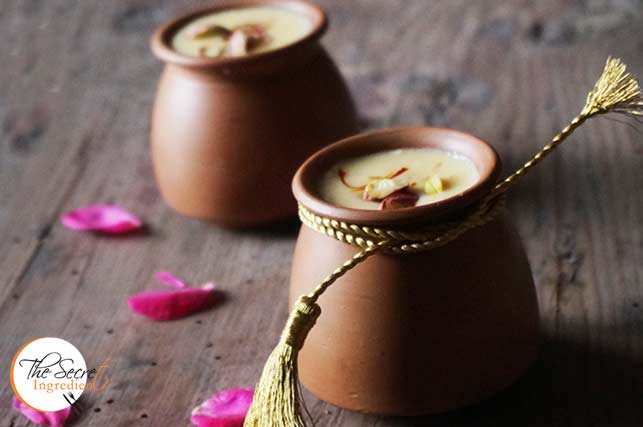 Mangoes are an integral part of every Indian. With the wide variety of blissful mangoes available all across the nation, we are almost under its spell throughout the season. You can make desserts, chutneys, main courses, drinks or devour them as it is. My father is a die hard fan of Mangoes and his diabetes hasn't made any difference to his love for mangoes. He has his meals only for the reason that he can enjoy mango after that 😉 .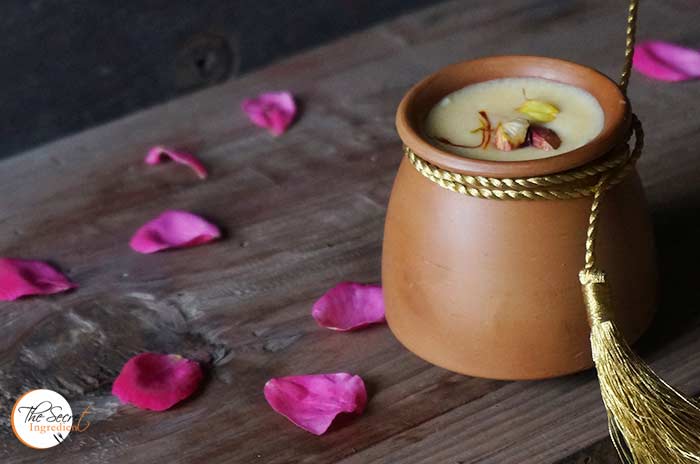 This season I played a lot with fresh and ripe mangoes. I made Mango Tart, Spiced Mango Lassi, Mango and Bean Salad, Coconut Milk Mango Pudding and A Mango Chamomile Iced Tea, which I am yet to post. But making this mango phirni was the most delicious thing I have done the entire season. It was a delight with everyone who got to taste this. You must not wait longer to try this, for mangoes are about to bid us goodbye for the season.
Directions:
1. In a bowl add some rice and soak it in water for half and hour.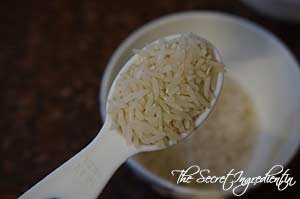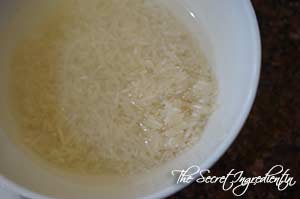 2. Drain the water and add rice to the blender and make a coarse paste.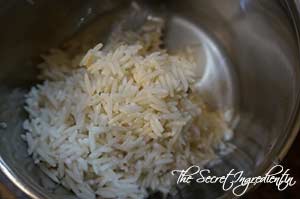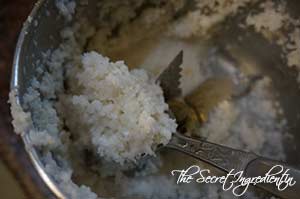 3. Add one fourth cup water to the rice paste to dilute and set aside.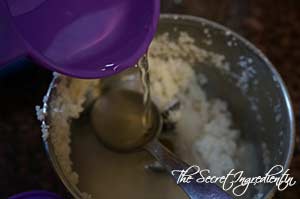 4. In a thick bottom vessel add milk and bring it to a boil.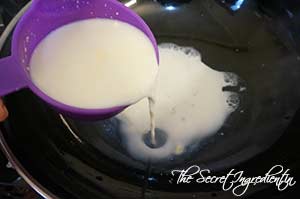 5. Once the milk has boiled slowly add the rice paste and keep stirring so that no lump is formed. This is very crucial step so whisking is highly recommended. Combine with milk and let it simmer till everything has thickened and reduced.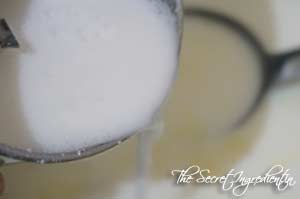 6. The milk will acquire porridge like consistency.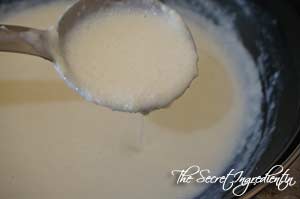 7. At this stage add condensed milk and cardamom powder. Cook a few minutes more and blend everything well. Turn the flame off and let it come to room temperature. Refrigerate for at least an hour.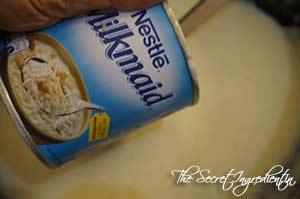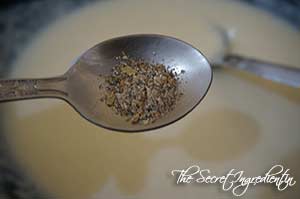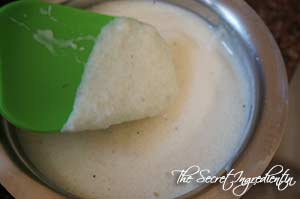 8. Scoop out the pulp of ripe mangoes and blend them into a smooth puree.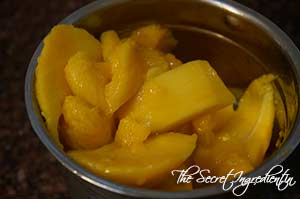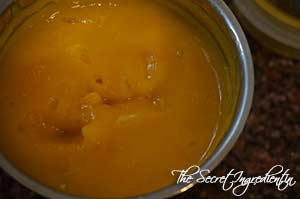 9. Add this Mango puree to the milk custard and combine well.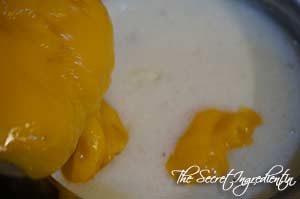 10. Add saffron strands and slithered almonds and pistachios and combine well.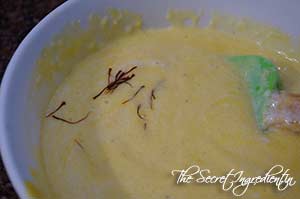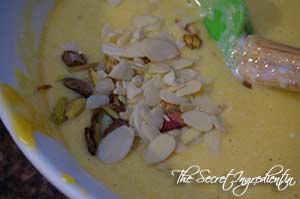 11. You can transfer them to individual serving bowls or clay pots and refrigerate further till chill. Serve with additional saffron strands and pistachios.
Other Mango Recipes you can try are: Spiced Mango Lassi, Raw Mango Garlic Spicy Chutney, Mango Tart with Vanilla Pastry Cream, Fresh Turmeric Pickle with Green Mangoes, Raw Mango Rice, Fresh Mexican Black Bean & Mango Salad, Plum Mango Punch, Aam Ka Panna, Raw Mango Chutney with Mint and Coriander, Khatti Meethi Kacchey Aam Ki Chutney, Kacchey Aam Ka Achaar, Coconut Milk Mango Pudding.
Other traditional Indian Desserts you can try: Apple Lapsi, Kadda Prashad, Paneer Ki Kheer, Gram Flour Semolina Balls, Kaddu Ka Halwa, Gajar Ka Halwa, Kesari Seviyan, Makhane Ki Kheer, Sooji Halwa , Swang Ke Chawal Ka Halwa, Swang Ke Chawal Ki Phirni.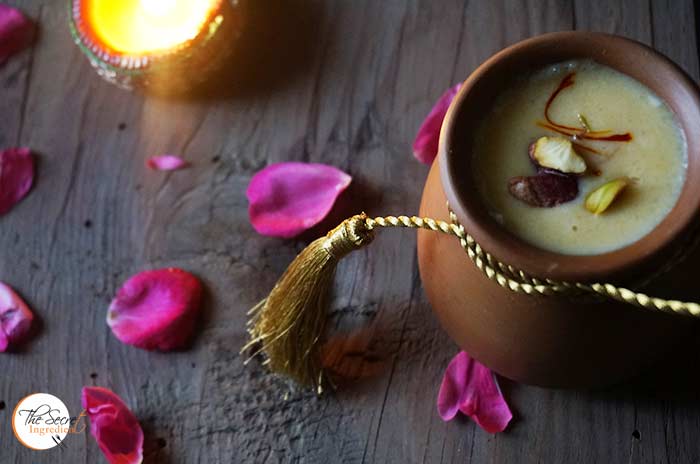 [whohit]MangoPhirni[/whohit]
[yumprint-recipe id='232′]