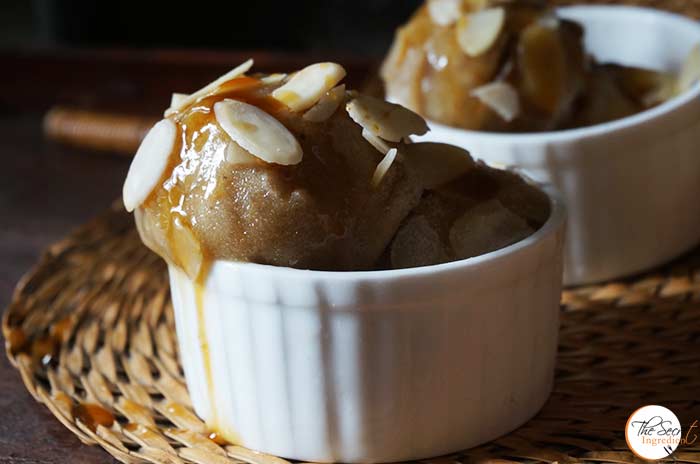 When you have leftover bananas what do you make with them? Yes that is a very common question and a standard answer is to make Banana Bread with it. Even I used to make Banana Breads. Infact on my blog you can find Whole Wheat Vegan Banana Bread with Melon seeds and Vegan Chocolate Banana Bread recipes but then making a cake or a bread means adding sugar and butter and all those extra calories. 🙁 Therefore, salvaging the bananas always turned out to be a calorie bomb.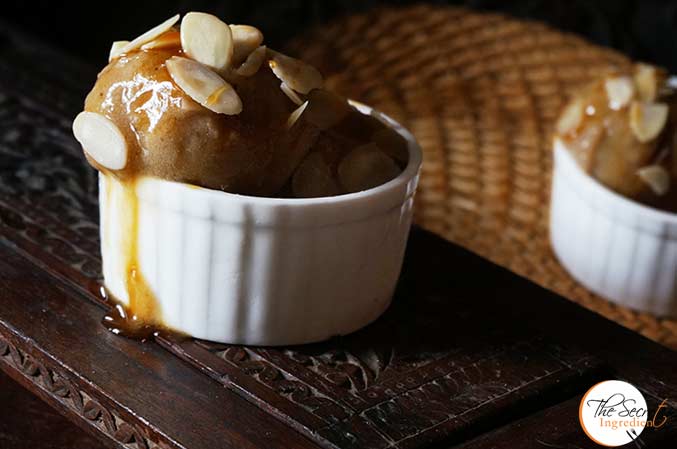 Then one day I came across a recipe which said banana ice cream and when I read it, it wasn't even a recipe . It was just a way by which a guilt free creamy banana ice cream can be made. It required no sugar, no cream, no eggs in fact just about bananas and milk and if you are feeling naughty you can add caramel sauce on top and serve it with toasted almonds slices. I had to try it to believe it if it really worked. To my utmost surprise that was the most delicious way of using the bananas and with no extra calories and effort.
Directions:
1. Peel ripe bananas and cut them into slices.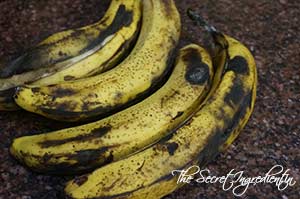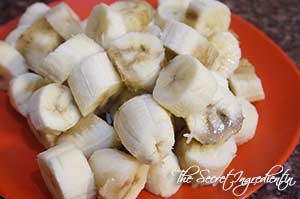 2. Place the slices in a ziploc and close the bag. Place the bag in the freezer for 6-8 hours or until the bananas freeze.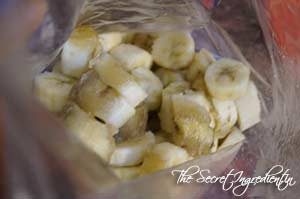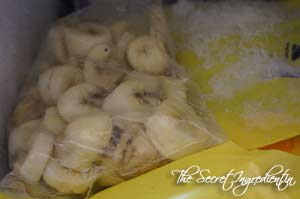 3. Place the frozen banana pieces in a blender and add a few spoons of milk just to make it easy to churn. The vegans can use coconut milk or almond milk.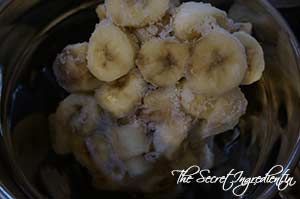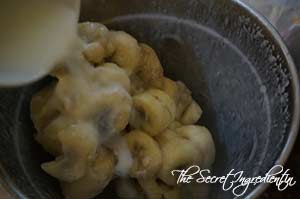 4. Churn it till the bananas become creamy and smooth.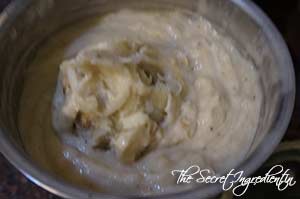 5. Take a scoop and place it in a serving bowl. Add a generous drizzle of caramel sauce or maple syrup and garnish with toasted almonds. This makes your delicious ice cream with no added sugar, no cream and without the use of ice cream maker.
Other recipes with banana you can try are : Air Fried Plantain & Potato Kebabs Recipe, Vegan Chocolate Banana Cake, Whole Wheat Vegan Banana Bread with Melon Seeds.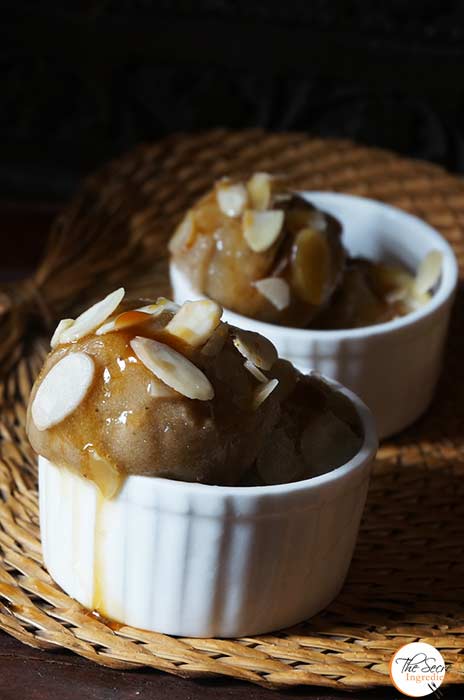 [whohit]BananaIcecream[/whohit]
[yumprint-recipe id='247′]