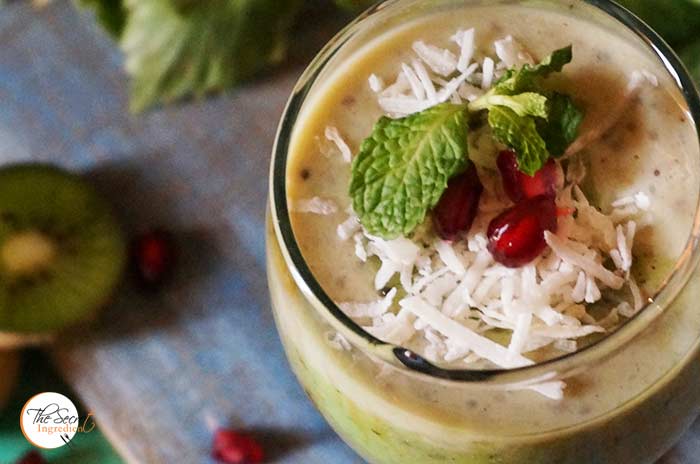 Its been a while I have really exercised. I am out of regime, out of practice. These past two months were full of indulgence, hogging and merriment. Not that I complain but now since I am back in my hills I have observed I am up by a few kilos and my body has started revolting. So here is what I am gonna do, start eating healthy, exercise more frequently and blog more often 🙂 The first tiny step was making this yummilicious Kiwi Chia Pudding.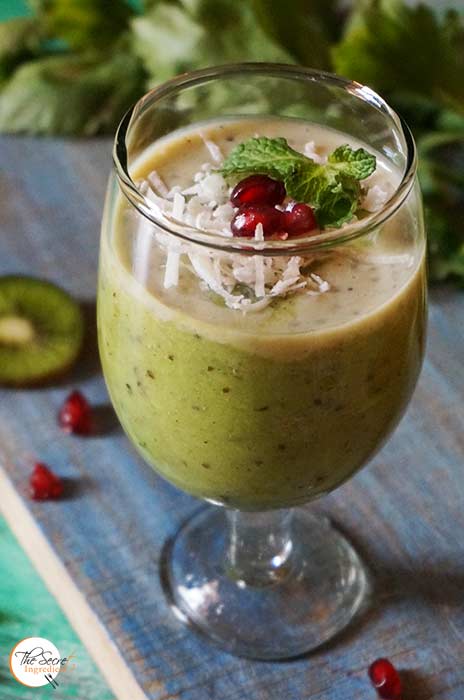 I picked these kiwis from Jageshwar which has some good number of kiwi trees and is an organic belt. I used Soy milk which is vegan and added maple syrup which has an interesting flavour and sweetness. The Chia seeds are a super food and need no introduction. The overall pudding was topped with sum desiccated coconut which gave the serving glass that oomph factor. I loved this enriching pudding which I devoured greedily because there was nothing to be feel guilty about.
Directions:
1. Add soy milk or any other milk of your choice.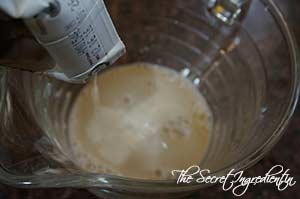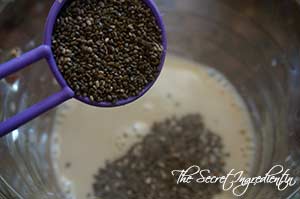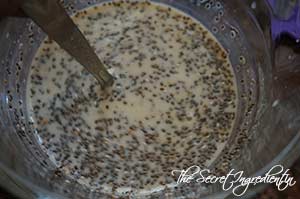 2. Add vanilla Extract. Also add maple syrup or honey for sweetness. You can add regular sugar if you like. Just combine and cover the jar with Cling wrap and keep it in the refrigerator for a couple of hours. This will make chia seeds swell.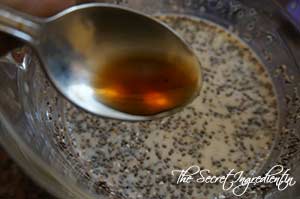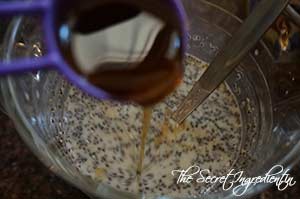 3. When you are ready to serve, peel some kiwis and make a smooth puree with it. Add it to the chia milk and combine.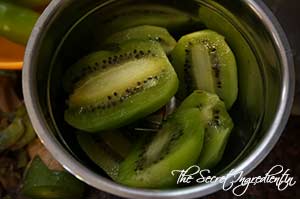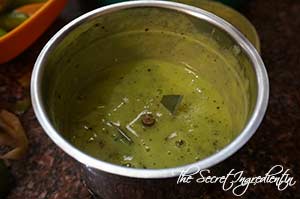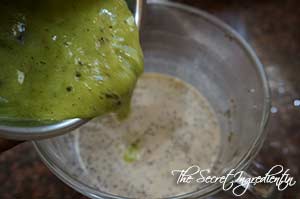 4. Pour in individual serving glasses and garnish it with desiccated coconut and berries. I have added pomegranate arils. Serve and enjoy the guilt free pudding.
Other Smoothie and drinks you can try are: Plum Smoothie, Raw Mango Drink with Mint and Roasted Cumin, Ginger Papaya Mint Smoothie, Central Himalayan Wild Bayberry Syrup, Litchi Lemonade, Mango Chamomile-Mint Tea Lemonade, Musk Melon & Cucumber Smoothie with Mint, Peach Lemonade, Spiced Mango Lassi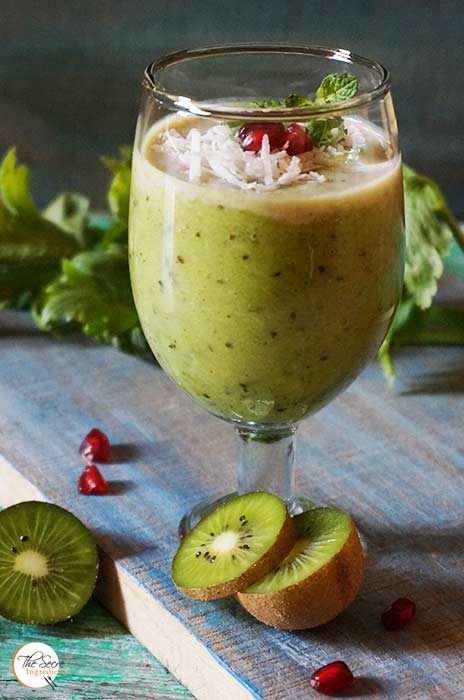 [whohit]KiwiChiaPudding[/whohit]

[yumprint-recipe id='268′]