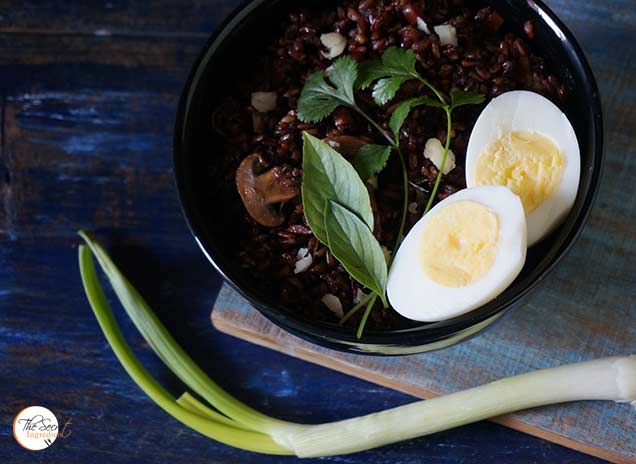 I always wanted to try the Red variety of Rice locally known as 'Patni Rice'. Its all referred to as "Weedy Rice" or "Bhutanese red". The Rice has beautiful red colour and even red husk. It is often eaten semi hulled and has an enchanting nutty flavour. The grains are short and thick so it doesn't get mush on cooking and is quite chewy which makes it perfect for salad dishes. The nutritional quotient of this rice is much higher than other varieties of rice because it is unpolished and is eaten with germ intact. You can read the health benefits of Red Rice here in an article. This is grown in the North Himalayan, coastal Central and Western parts of India.
So when I saw packet of Patni Rice by Conscious Foods in the supermarket I knew I am making a wonderful decision by buying it. Not only are their products amazing but also organic. Last time I had made Sorghum and Whole Wheat Persimmon Cupcakes with Organic Sorghum Flour from the list of amazing products that these guys have launched in the market. If you like to place order for any conscious food products you can order with our online store The Gourmet Shop.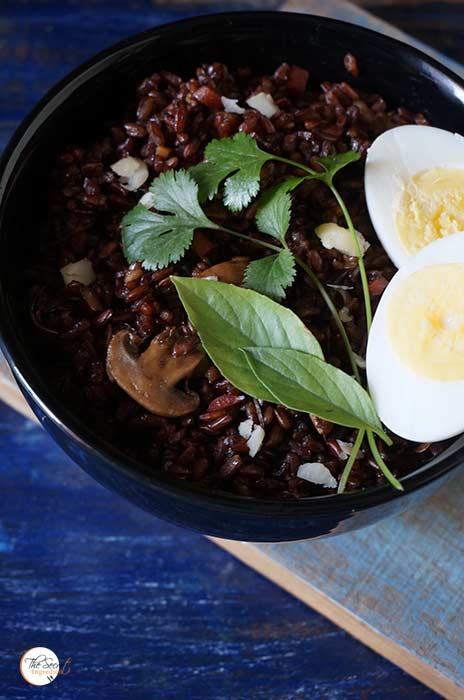 Since the texture of the rice is chewy and the taste is nutty I made an Indonesian Style Red Rice Salad with some veggies and tossed some Macadamia Nuts and serve it with boiled eggs. Oh what a wholesome meal it was. This is to be informed that its not a quick fix, toss and mix kind of salad recipe. It requires cooking and a bit of your time. But trust me the end result will really impress you.
Directions:
1. In a pot boil some water. Wash the red rice thoroughly and drain its water. Add the washed rice to the pot of boiling water. Add a clove for an incredible aroma and let it boil with the rice. This is purely optional.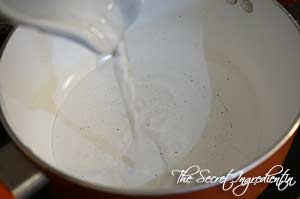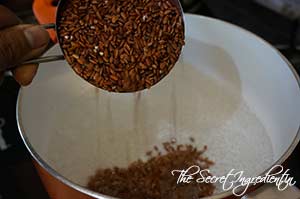 2. Let the rice come to a boil and then turn the flame on low and let it cook on simmer with lid on.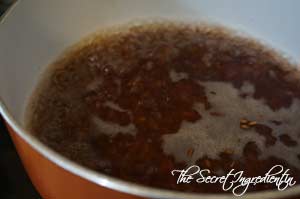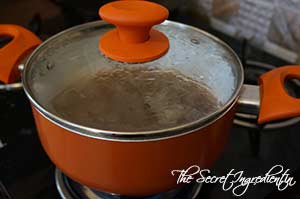 3. After 45 minutes on simmer or when you see the water has evaporated, the rice will be cooked al dente . Set aside.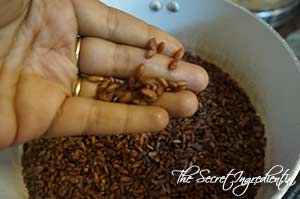 4. Chop vegetables like spring onions,green chilly, red Onions, garlic, ginger, slice mushrooms, red bell pepper, coriander leaves. You can add any vegetable you like.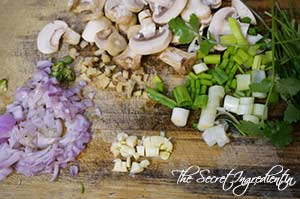 5. In a pan pour some oil and add chopped onions,green chillies, ginger and garlic. Saute them till the onions have been soft and raw smell of garlic and ginger has faded.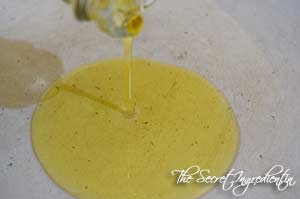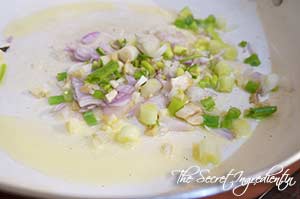 6. Add sliced mushrooms and toss them in oil till they are semi cooked. Add red bell pepper and continue to cook.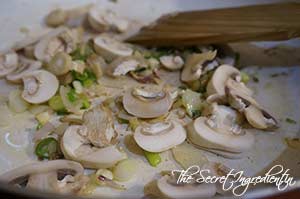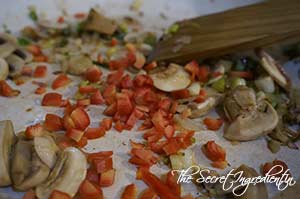 7. Add soy sauce, pomegranate molasses and Coconut milk.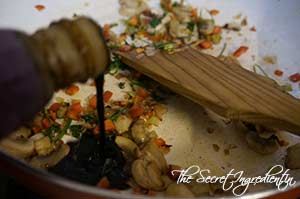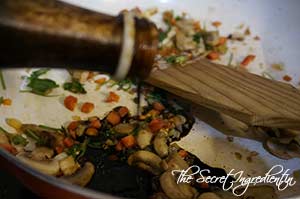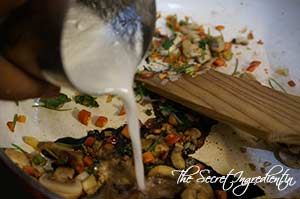 8. Season with salt and pepper.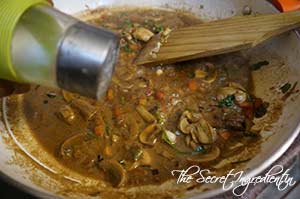 9. Add cooked rice and combine. Let it cook for another 5 -7 minutes till the flavours are absorbed by rice.

10. Dry toast some macadamia nuts in a pan.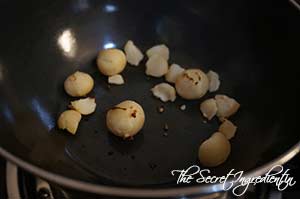 11. Transfer the rice to a serving bowl and toss in some toasted macadamia nuts and serve with Boiled eggs. This cant get better than this.
Other Salad recipes you can try are: Thai Green Papaya Salad Recipe, Charred Peppers Salad with Anchovy White Beans, Couscous Salad with Chickpeas in Lemon Olive Oil Vinaigrette, Fresh Mexican Black Bean & Mango Salad, Sautéed Red Bell Pepper and Olive Pasta Salad, Sundried Tomatoes Pasta Salad, Grilled Chicken Salad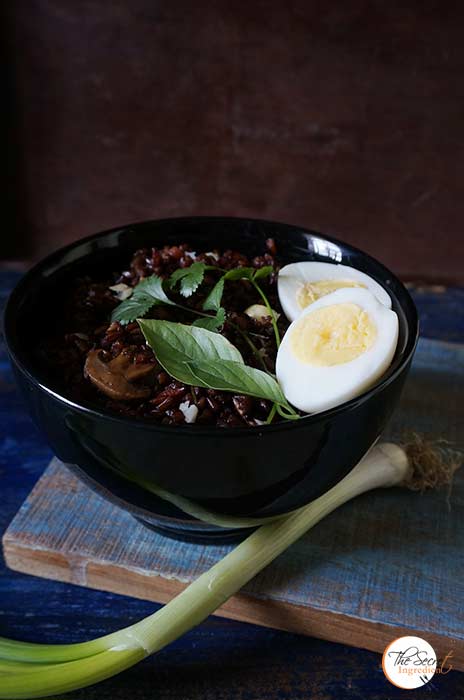 [whohit]RedRiceSalad[/whohit]
[yumprint-recipe id='270′]