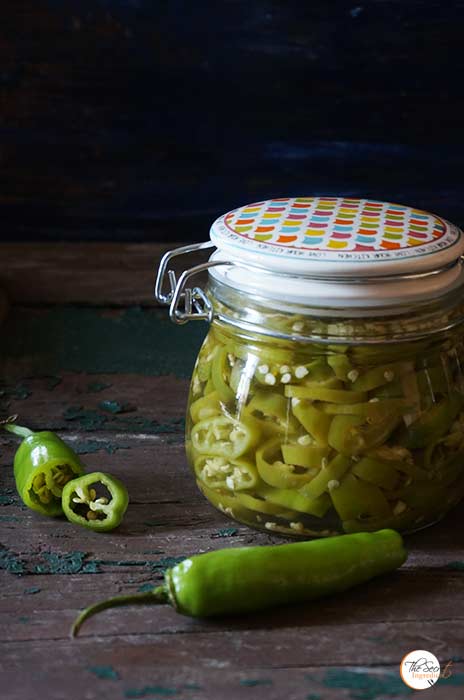 Sometimes we have raw materials in abundance around us and we tend to ignore them. These green Jalapeño peppers and Red Fresno Chilies are widely available in winters and we Indians use them to make Stuffed Pickles. But most of us dont realise we can also use them to make pickle for our Pizzas, Pastas and Salads. It can be done in fifteen minutes and your jar will stay good for a year without the use of any chemical preservative. Why do we need to buy from the store then?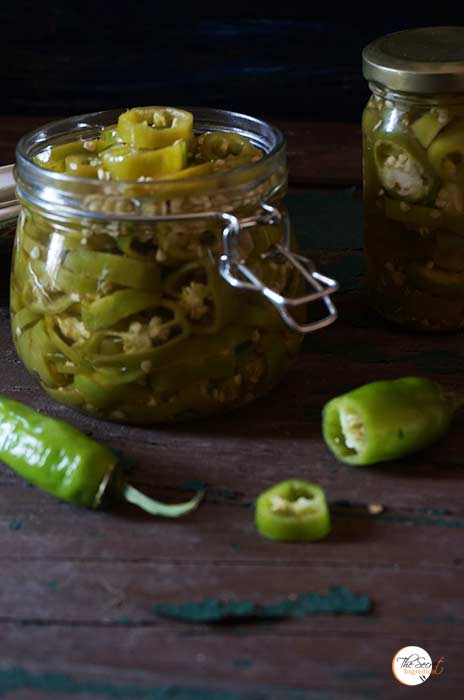 I made a huge jar with these green Jalapeños and gifted them to my mother. Now when I spotted the red Fresno Chilies I am going to treat them in the same way. While I am typing this post those chillies are basking in the sun after I have washed them. So you can replace the green chillies with the red ones. The recipe remains the same.
Directions:
1. Take fresh chillies and omit the ones which are bruised. Wash them well.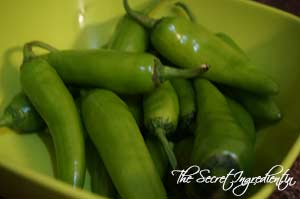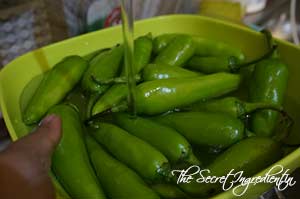 2, Pat them dry using a kitchen towel or put them in the sun for half an hour.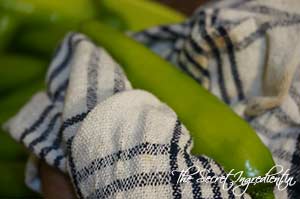 3. Trim the tops of the Jalapenos and slice them into rings. If you feel your chillies are way too hot you can remove the seeds.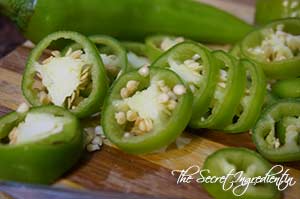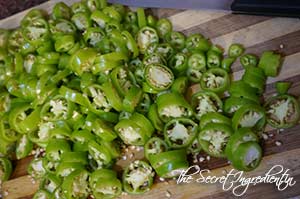 4. Smash two cloves of garlic. Add water in a pot and put the cloves in.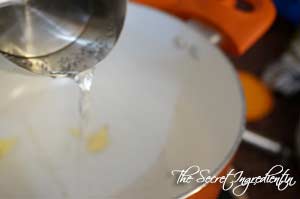 5. Add distilled White Vinegar, sugar and salt.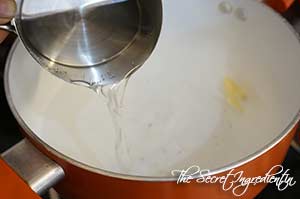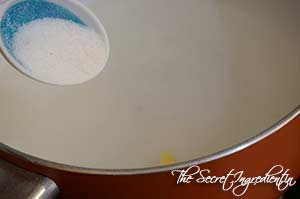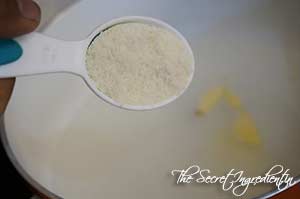 6. Once the liquid comes to a boil and the sugar and salt are dissolved. Add the Sliced Jalapeños into the vinegar water bath.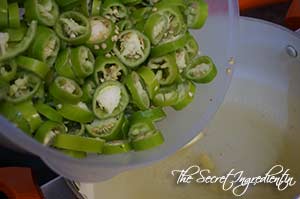 7. Turn the flame off and let the peppers sit in the bath for 10-15 minutes. You will see a gradual change in colour of the peppers. Its the vinegar which is working.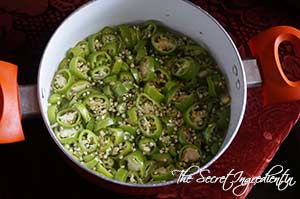 8. Use tongs to remove the Jalapeños from the pot to the jar.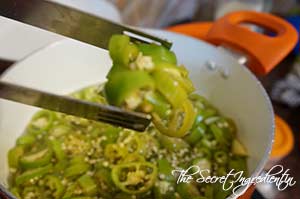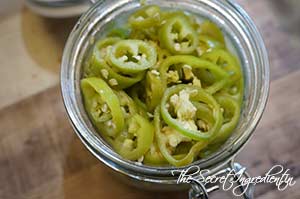 9. Once the peppers are in the jar, fill it up with the liquid brine from the pot. Use a ladle that will ease the process of transfer.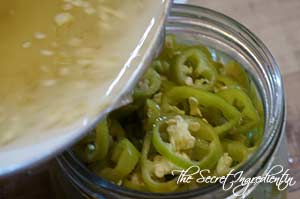 10. Let it cool down and come to room temperature and then you can put the lid on and refrigerate it. It stays good for a year or as long as it lasts.
Other Recipe you can try using Green Jalapeños or Red Fresno Chilies: Stuffed Red Chilli Pickle, Red Chilli and Red Bell Pepper Jam.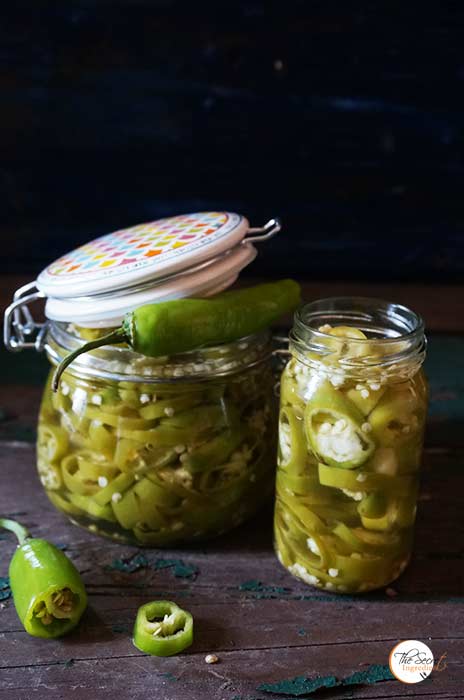 [whohit]JalepenoPickle[whohit]