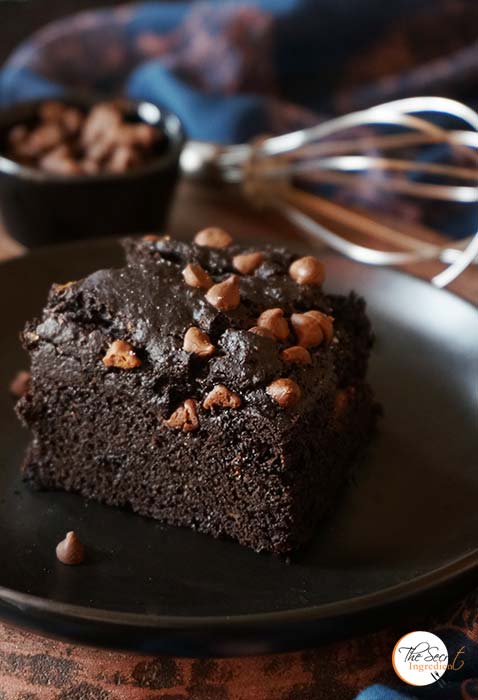 My life in Mexico was surrounded by Avocados. Over my four year stay in the country I kinda got used to having this fruit around me. But then India happened and all of a sudden the craving for Avocados started. Whenever i would visit delhi I would buy a piece or two at atrociously high prices. Until couple of month ago my friend from Almora told me we get Avocados in here as they are locally grown.I couldn't believe my ears until I saw them at the recommended places. Oh boy they were cheaply available and so very fresh. I have been enjoying Avocados since then and trying to create all possible type of recipes with it. Its simply not used in Guacamole but you can make so many things with it This time I tried my hands on this Vegan Avocado Chocolate Brownies.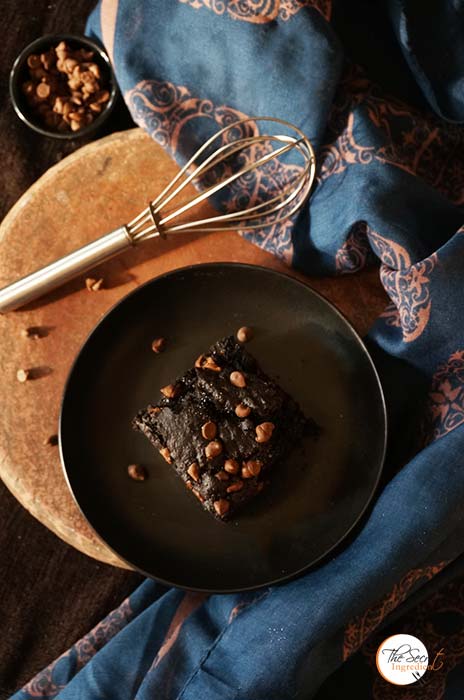 When I finished baking these brownies I realised all brownie recipes on my blog are the most weird types! Ranging from Yellow Zucchini Brownies, Ragi Brownies, Oats and Whole wheat Brownies and adding to the list is these Avocado Brownies! :O For sure I am a Health Weirdo! These Brownies are Vegan which means no dairy no eggs.. has Whole Wheat Flour and Organic Khandsari Sugar from SOS Organics. In spite of all these top notch healthy ingredients it tasted divine and it was hard for anyone to tell anyone if it had Avocados! You can call them Healthy Power Packed Brownies for Adults and Sneaky Chocolate Brownies for kids 😉
Directions:
1. Grease a 8×8 baking pan with oil and set aside. Preheat the oven to 180 degree Celsius. (Learn more about Oven Temperatures and Conversion).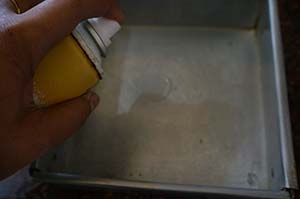 2. Peel a ripe avocado and remove its pit. Learn how to Peel and cut avocados here. Place the avocados in a bowl and mash them.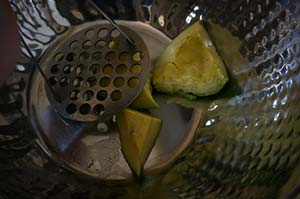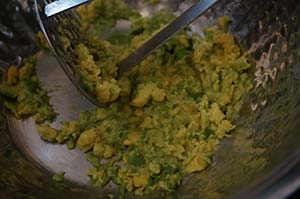 3. Add Oil to the avocados.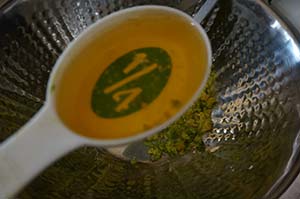 4. Whisk it well.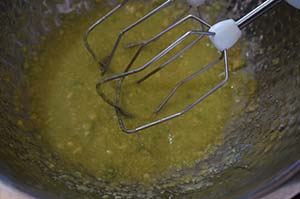 5. Add Khandsari Sugar and whole wheat flour. I have used SOS Organics Khandsari Sugar which is the best quality khandsari sugar I have come across.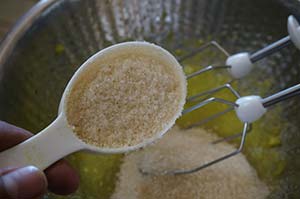 6. Add cocoa powder, baking soda and salt.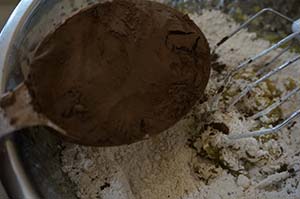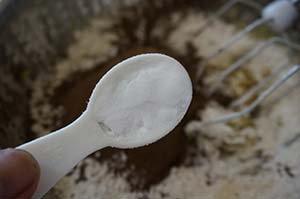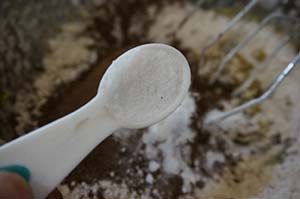 7. Add brewed espresso Coffee and Water.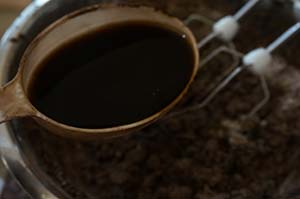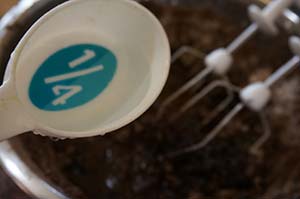 8. Whisk everything well until smooth.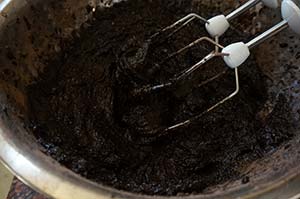 9. Add chocolate chips and fold into the batter. Reserve a little to distribute on top.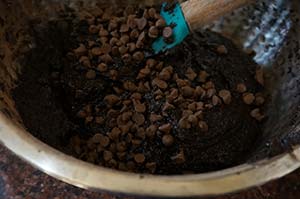 10. Pour the batter into the baking pan. Smoothen out the top with spatula.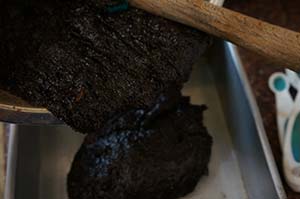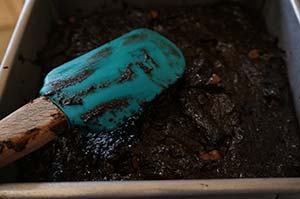 11. Spread the reserved choco chips on top and bake for 15-20 minutes until the toothpick inserted comes out almost clean. You may have a little melted chocolate stuck on the toothpick but thats okay. Do not bake further or the texture of brownies might become cakey.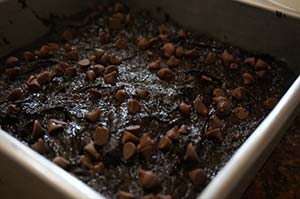 12. Remove from oven and let it come to room temperature for about 20 minutes before slicing them. You can store them upto three days.
Other Brownie Recipes you can find here: Gluten Free Chocolate Ragi Brownies, Whole Wheat Oats & Chocolate Brownies, Vegan Yellow Zucchini Chocolate Brownies.
If you are looking for cakes you can try: Persimmon Buckwheat Gluten Free Cake, Citrusy Sweet Lime Cake, Honey Dates Square, Peach Upside Down Cake, Fresh Apricot and Almond Cake, Mango Vanilla Cake, Festive Orange Blueberry Pound Cake, Vanilla & Pomegranate Cake,Lemon Cake with Lemon Glaze, Persimmon Rum Cake.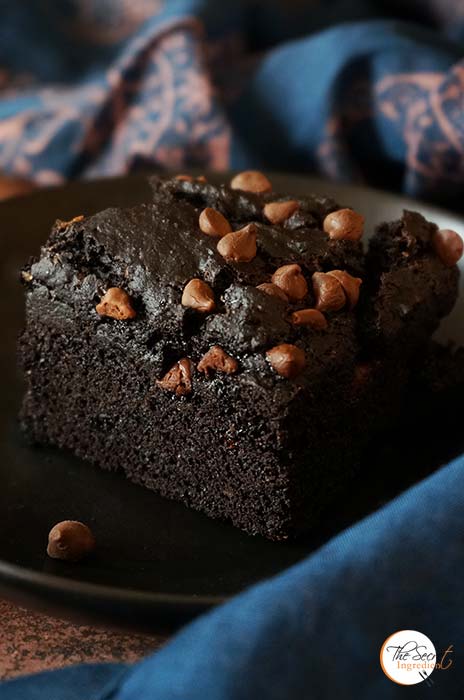 [yumprint-recipe id='302′]