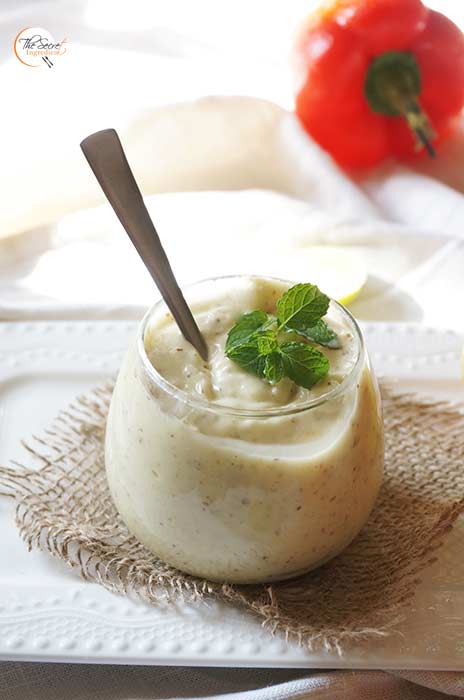 Eggless Mayonnaise is a delicious dressing or sauce which can be made with handful ingredients and requires almost no time and effort. A couple of weeks back I had posted the recipe of homemade Mayonnaise on the blog and to utter astonishment it was a huge hit. I was surprised because it was such a simple recipe. A lot of people tried it and said it tasted way better than store bought and is so easily to whip it together with a handful of ingredients. However, there were many people who requested for an eggless recipe because they were vegetarians and those who even ate eggs were skeptical about consuming raw eggs. Another issue with traditional mayonnaise is that it strongly smells of raw eggs which can be mortifying to a few.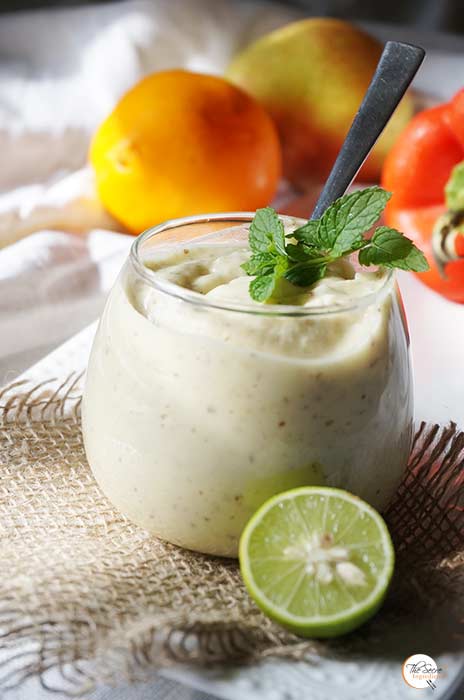 I promised them I'll soon post an Eggless Mayonnaise recipe which is as simpler as the egg version. So here I am with my simple recipe of Eggless Mayonnaise which by the way is as delicious as the egg version. (Sh! can you keep a secret I found this Mayonnaise much better than the eggy Mayo 😛 ). The addition of mustard brings out the real flavour of mayonnaise therefore, I would recommend adding it. Other substitutions and optional ingredients I have mentioned in the recipe below which will make this simple recipe become much more simpler for you. If you try please send me your honest feedback .
Directions:
1. Add oil and chilled milk in a narrow tall jar. It's very important to use narrow and tall jar or tumbler for this recipe otherwise the texture won't come right. Ensure that the milk is really cold for it will help it to prevent it from curdling. I have used rice bran oil for this recipe you can use any flavourless oil but olive oil should be avoided in all circumstances as it leads to bitter taste in the mayonnaise.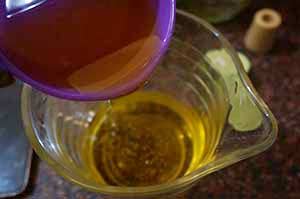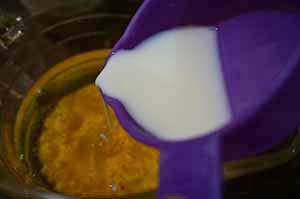 2. All add sugar, salt and ground black pepper. If you like you can skip the sugar.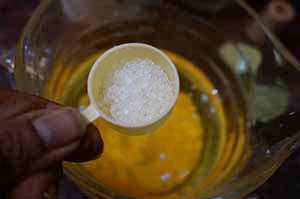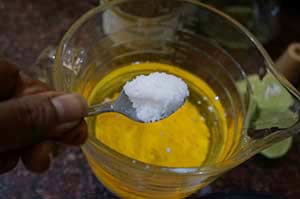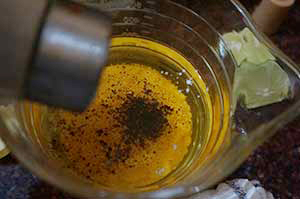 3. Add Lemon juice and white vinegar. You may also use Apple Cider vinegar.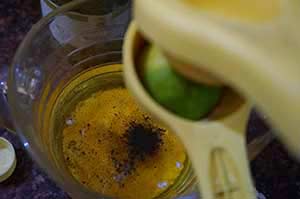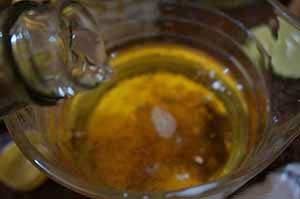 4. Add mustard sauce. You can use creamy or grainy. I like the texture and taste of grainy so I have used that. You can also use ground mustard powder or kasundi if you cant find mustard sauce.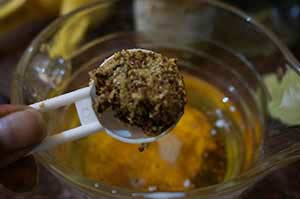 5. Now take a hand blender or immersion or even an electric whisk would work. Whip everything together till you see the mixture has attained mayonnaise like consistency. This will take couple of minutes. You will be astonished how quickly the mixture has turned thick and creamy.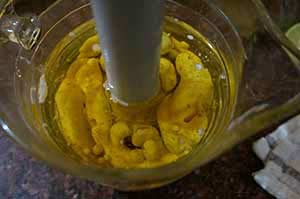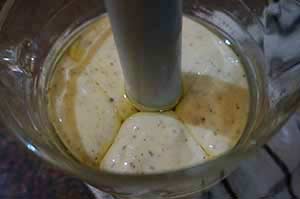 6. If you run a spatula you will see the mixture is super thick.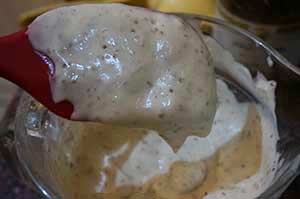 7. Transfer this to a glass jar with a lid and refrigerate till further use. This stays good for a week if refrigerated properly.
You can also try other sauces, chutneys and dips which are freshly made and have no preservatives: Traditional Mayonnaise Argentine Chimichurri Salsa, Guacamole, Italian Basil Pesto, Muhammara, Parsley Pistachio Pesto, Szechuan Sauce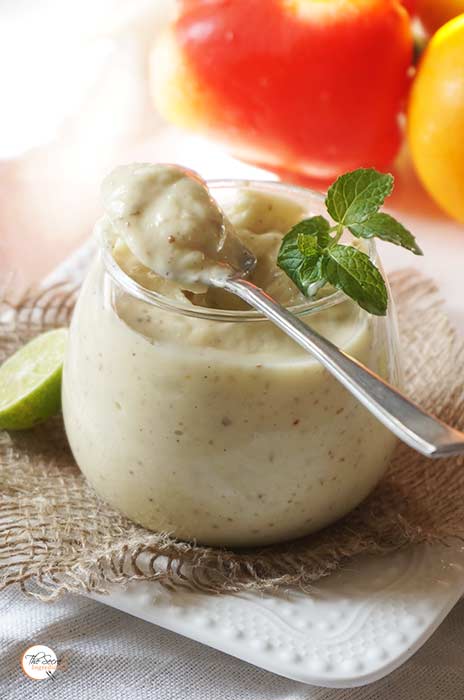 [yumprint-recipe id='303′]