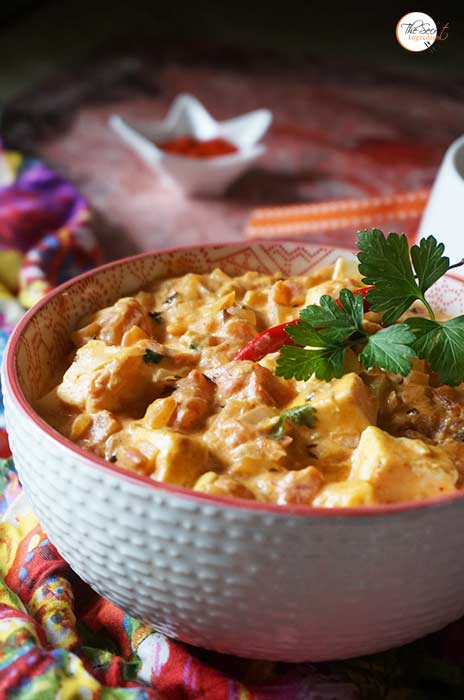 Paneer or Cottage Cheese is one of the most trusted and popular ingredient specially for vegetarians in India. It can be used in so many recipes and the outcome is always rich, soft and creamy. Other paneer recipes I have posted on my blog require some sort of preparation and time. But this malai paneer recipe is quick. If you have guests coming and you want to cook something in a jiffy this is what you should try. It's not just a quick fix recipe but it will guaranteed leave them wooed.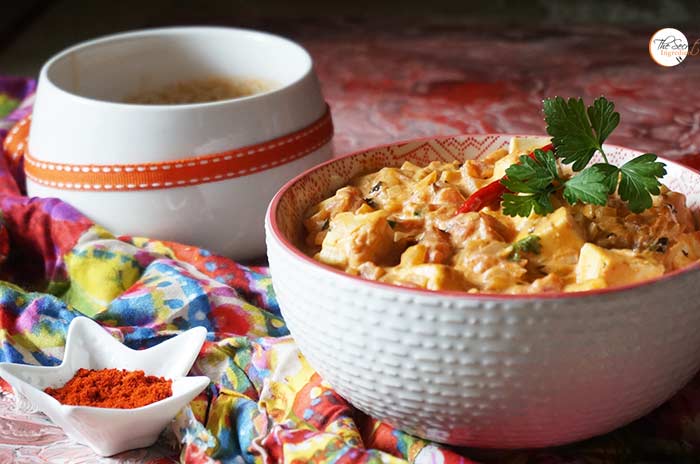 I learnt this recipe from a very dear friend Harpreet. She had invited us to her house for dinner. Along with other to-die dishes she had made this delicious Malai Paneer. And oh Boy! we were all sold out. I asked her the recipe right there and since then I have been further wooing my guests with this. I wanted to share this recipe with my readers for a very long time but every time I have made this, the serving bowl has been polished off leaving it sparkling clean 😉 Thankyou Harpreet Bhabhi, this yummy post is dedicated to you. Cheers to our friendship :* and to many more delectable recipes.
Let me know if you try this recipe and like it. I'll be eagerly waiting to hear from you.
Directions:
1. Cut fresh Paneer into half inch cubes and set aside.

2. Finely chop onion and tomatoes and set aside.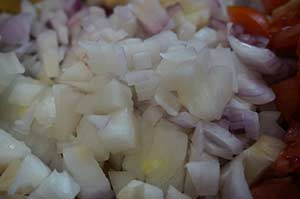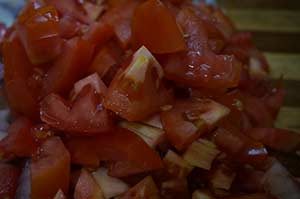 3.In a wok add ghee.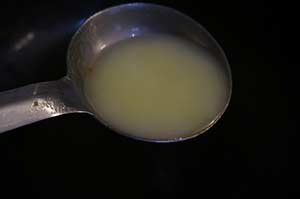 4. Add chopped onions and saute them till they turn soft and acquire pinkish colour.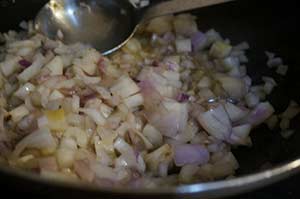 5. Then add chopped tomatoes and salt and continue to cook till the tomatoes become mush and soft.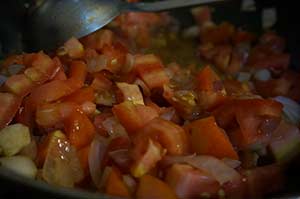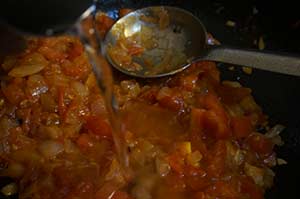 6. Add Kashmiri red Chilli which gives a vibrant colour.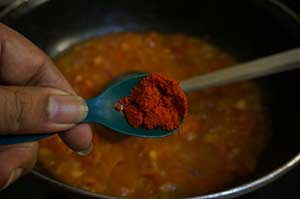 7. Add Cream or use whisked malai or milk skim and stir everything together. Add 1/4th cup water and simmer it for 2 minutes.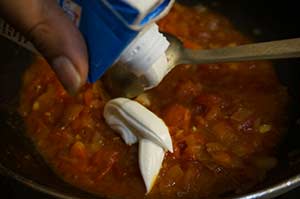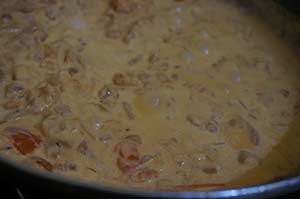 8. Add cubes of paneer to the creamy gravy and mix everything together.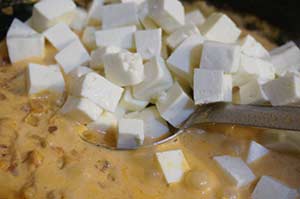 9. Simmer for 5-7 minutes till desired consistency is reached. Add Kasuri Methi and mix well. Kasuri Methi is the most important ingredient so should not be skipped.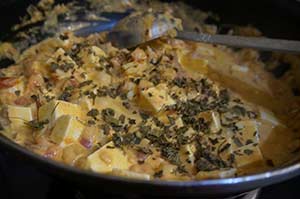 10. Garnish with freshly chopped coriander leaves.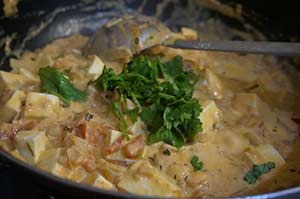 11. Transfer it to a serving bowl and serve with hot Rotis or Naan.
Other Paneer recipes you can try are: Restaurant Style Mughlai Shahi Paneer , Achari Paneer, Palak Paneer, Shahi Paneer, Paneer Ki Kheer, Baked Paneer Corn Kababs, Stuffed Buns with Spicy Paneer.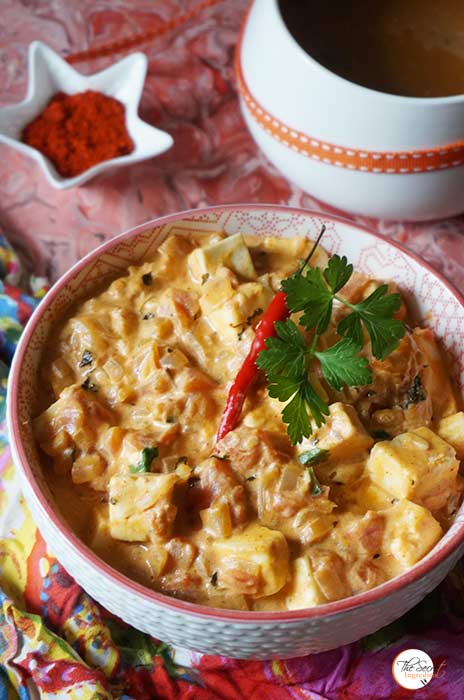 [yumprint-recipe id='301′]