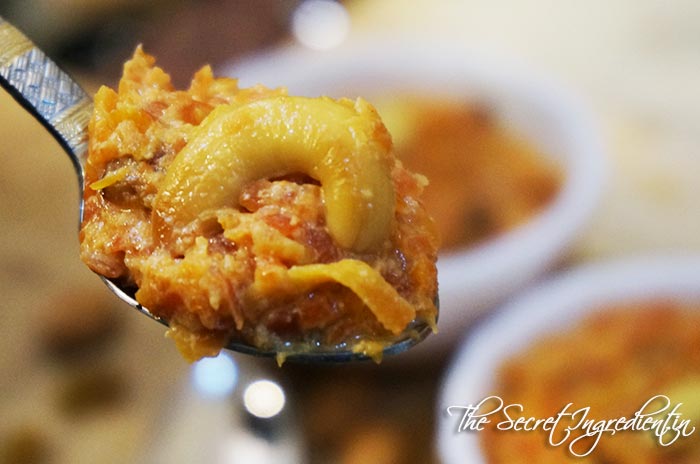 I come from a family of professional sweet makers or as we call them in Hindi 'Halwai'. My maternal Uncles run a restaurant in India which was established by my late Grandfather. The sweets and snacks made by them tastes heavenly. If you taste it once you will come back for more and more, I challenge you. When I was in India I enjoyed those delicacies in abundance. Now as I write this blog I miss those flavours. Every year during winters my grandfather used to send us Gajar ka halwa …I cant describe how amazing was that. The good part is my uncles have carried the tradition 🙂 So I will go back to India and devour lots of sweets and of course gajar ka halwa. Till then you enjoy this recipe which I have taken from Edible Garden, which is tasty by the way. I promise when I go to India I will learn to make Gajar ka Halwa the way my uncles make and post it here.
Directions:
1. In a pressure cooker add the grated carrots, (preferably the red ones you get in India during winters. If you cant get them you are a looser like me 😛 but you can use the orange ones. The halwa wont taste the same but will be close enough).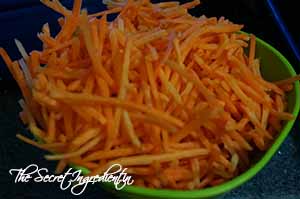 2. Add Milk and water. Stir well and pressure cook for about 7-8 mins. Turn off the flame but do not open it immediately. Let it cook further in its own steam.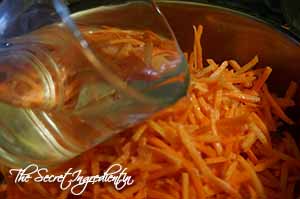 3. In a small pan heat the ghee and fry the cashew nuts,raisins and almonds until golden, set aside.. The use of ghee will bring in the most delightful flavour so it is highly recommended.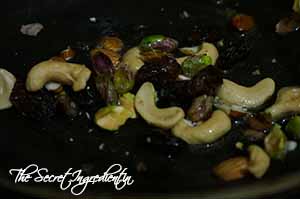 4. Once the pressure cooker is ready to be opened, turn on flame again and keep it on low. Bring the carrot milk mixture to boil again and continue to cook on low flame for 10-15 mins until the mixture thickens and the milk becomes a bit grainy.
5. Add the condensed milk and mix well. Let it cook for another couple of mins. The addition of condensed milk gives it enough sweetness. But if you have a sweet tooth add more sugar I wont judge you. 😛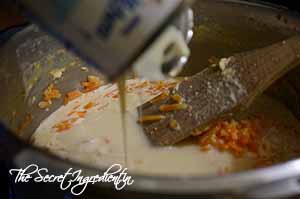 6. Next add the roasted cashew nuts, raisins, almonds and dates and the ghee it was roasted in. Top up with the cardamom powder. Mix well.
Transfer it in a serving bowl. Me and my husband finished this in minutes. I am sure you will like to try this.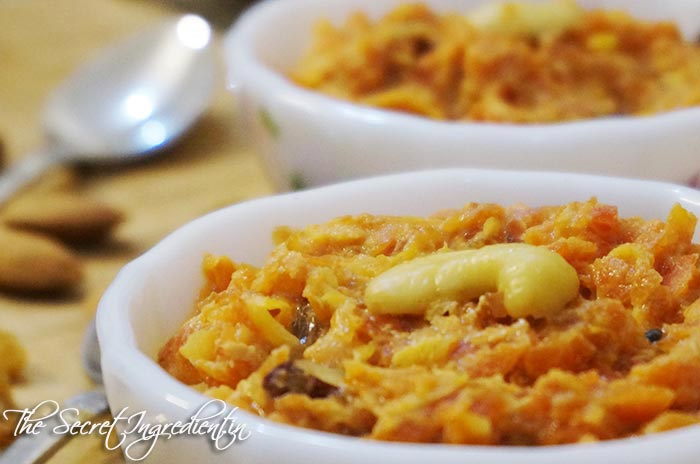 [yumprint-recipe id='81'][whohit]gajar-ka-halwa[/whohit]