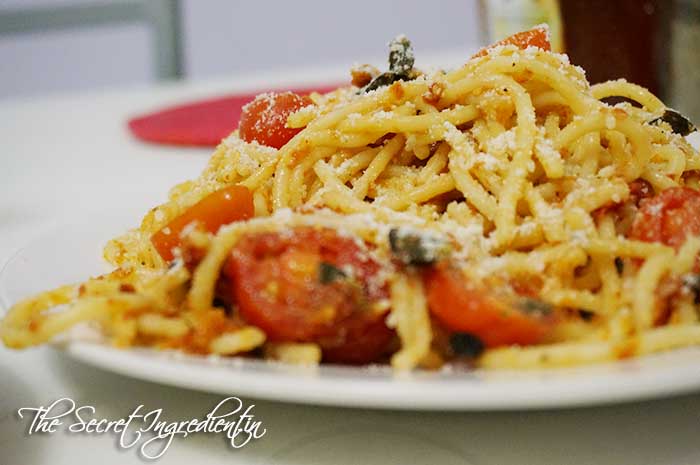 If you follow my posts you know I am a big fan of Pasta. I am on a constant voyage to look for new and exciting recipes of pasta. I stumbled upon this recipe on The Pioneer Woman's webpage. It was like love at first sight. I brought home the ingredients and made it the same day for dinner. Wola! The pasta salad was soooo amazing with a lingering flavor of garlic.
Directions:
1. In a pot boil water and add salt. Once the water boils add pasta. You can choose any shape of pasta of your choice. I used spaghetti for this recipe. Cook pasta till al dente. Drain water and reserve pasta. Run it under cold water and keep aside.
2. In a blender add sundried tomatoes after draining the oil from it. Also add garlic cloves to it along with salt and pepper.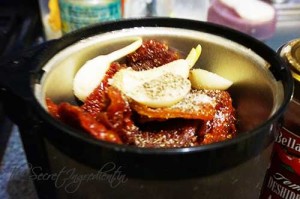 3. Now add some red wine vinegar and olive oil to it and give it a run. Keep aside.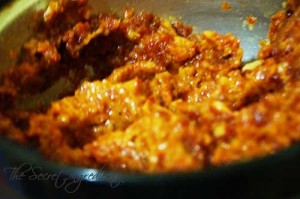 4. Slice some pitted black olives and handful red cherry tomatoes and keep them aside.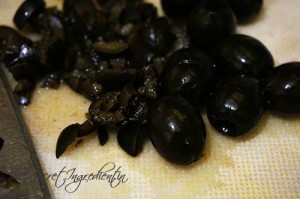 5. In a big serving boil add the pasta and top it up with the sundried tomato vinaigrette and sliced olives and cherry tomatoes.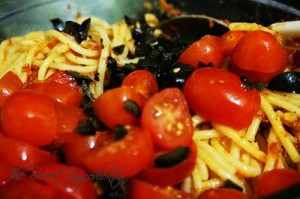 6. Toss in some good amount of Parmesan cheese.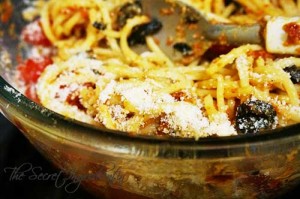 7. Stir everything carefully and serve with additional parmesan cheese on top.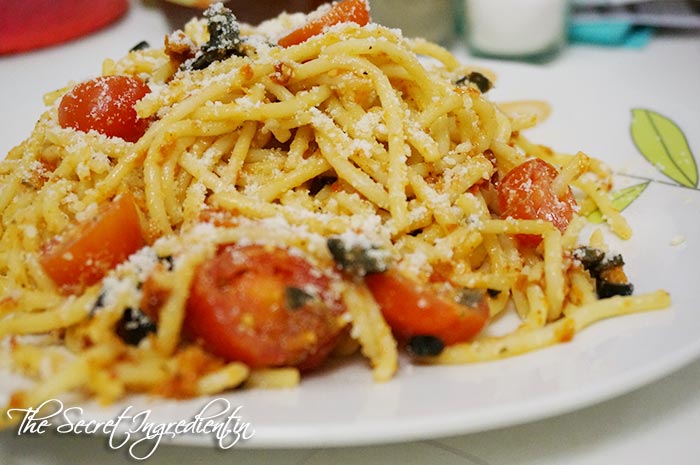 [whohit]sundried-tomato-pasta[/whohit]