I tried this recipe in Mexico in a very popular restaurant over a breakfast rendezvous with my friend Teresa. Oh! by the way its her birthday today! This blog is dedicated to her. 🙂 Coming back to the topic, the recipe was simple yet fantastic. Although I am not a huge fan of tortillas, but they tasted so good with them. I decided to make them at home using my wisdom (yeah I am also laughing while writing this :P). It has a Mexican blend of Chili Poblano, Queso Panela,White Onions and Mushrooms. Oh these are known as Casserole Eggs and in Spanish Huevos en Cazuela. Usually, casserole recipes are oven made but I made my version of this recipe on stove top which is equally good. If you can lay your hands on Chili Poblano give it a try today!
Directions:
1. Wash, roast and peel Chili Poblano and cut into bite size pieces. (Learn How to Roast and Peel Chili Poblano?) Set aside.
2. In a wok pour little oil and sauté onion still they become translucent . Add roasted pieces of chili poblano.
3. After sautéing chili add mushrooms and black olives, both drained. If using fresh mushrooms, you can saute them a little longer till they release their water. I preferred to use canned mushrooms and olives. Sprinkle some salt and black pepper.
4. Break in the eggs and mix them evenly with rest of the sauteed vegetables.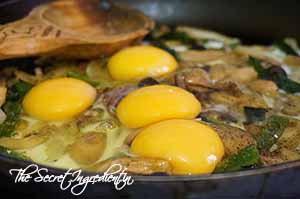 5. If you like spicy food, you can even sprinkle some red chili flakes. Lastly, add cubed queso panela or paneer and mix well.
Transfer to a serving bowl and serve with toasted tortillas or bread.
Quick Rava Idli, Wrapped French Toast, Soya Veggie Vermicelli, Rava Pizza Bread ,Italian Frittata, Shahi Poha, Blueberry Buttermilk Pancakes. Apple Cinnamon Pancakes, Eggless Walnut Pancakes.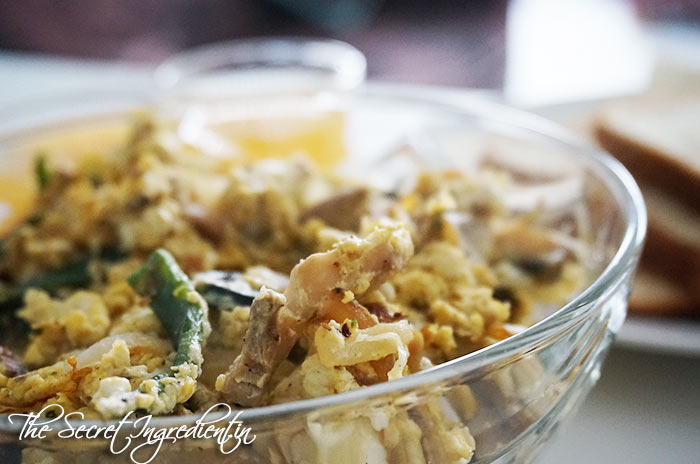 [yumprint-recipe id='8′]Sending this post for: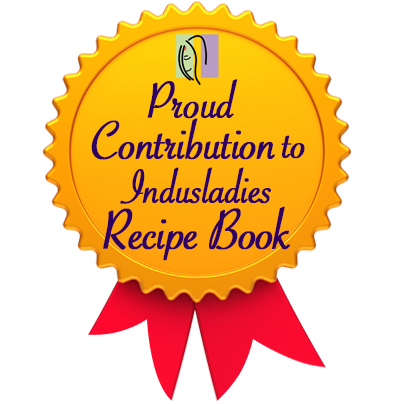 [whohit]CasseroleEggs[/whohit]