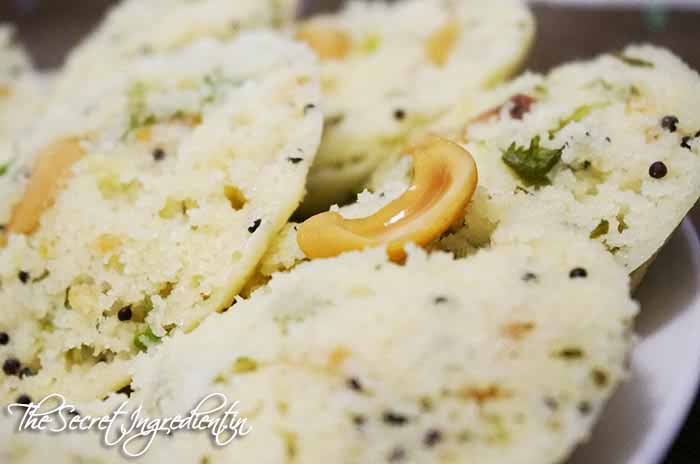 I always loved south Indian food ever since I was a little girl. I am the only child of my parents so have been little spoiled by them. At around 2'o clock at night I would knock on my parents door and tell them I am hungry. My Mommy will ask me what I wanted to eat. And I would reply "idli". While my mommy is still giving me a look in disgust my father still in bed would say "Come on make her idli". Yeah! those were such adorable days. I will only realise the pain when my kiddo grows up to ask me such weird things at even weirdo hours. In fact I should be ready with that 😛 Anyways coming back to the topic of idli, when I came to Mexico my packaged rava idli stock lasted a few months and then the craving would sink in. So, I decided to make it from scratch at home. I found an incredible recipe which tastes even better than packaged stuff. Also it has no preservatives!! Last when I made them this week, I was on cloud nine because they tasted sooooo goood.
Directions:
1. In a large bottom pan, roast semolina for ten minutes on low flame. The roasting should not change the colour of semolina otherwise the idlis wont taste good. Keep stirring it continuously to avoid burning. Once done keep aside in a mixing bowl.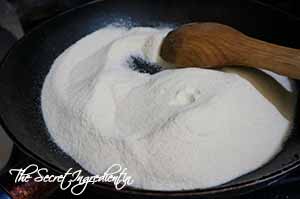 2. In the same pan pour some oil and add mustard seeds, kaddi patta, urad dal and arhar dal. Toast them on a low flame for a couple of minutes. Add halved cashews and asafoetida and toast them for another minute and turn off the flame.
3. After the mixture cools off add it to the mixing bowl with the semolina. Add salt and mix everything together with a spoon.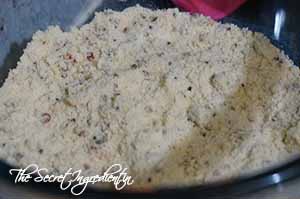 4. Add half yogurt and mix it well with semolina. Let the mixture absorb the yogurt for ten minutes. Then add rest of the yogurt and mix well to form a creamy texture. If you feel the batter is not creamy and stiff add more yogurt to achieve the desired consistency.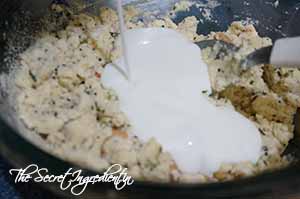 5. Add chopped coriander leaves and chopped green chilies if you desire. I opted out for my kiddo will also be party to this feast.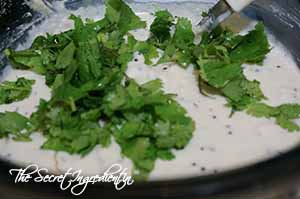 6. While the mixture rests you can brush the idli stand plates generously with oil and drop one halved cashew on each idli mould. I am using the pressure cooker idli stand, you can use an idli cooker for stove or even for microwave. Also add water in the bottom of your pressure cooker or idli cooker or microwave idli maker. It should be enough but should not touch the idli stand by any means when stand is immersed in cooker.
7. When your plates are greased and water poured in cooker, add little baking soda or fruit salt in the batter and mix well. And immediately divide the batter with a spoon on the idli plates. Do not overload the plates.
8. Once the batter is poured in the pods. Immerse the stand inside the cooker and put the lid on without the whistle or weight. Turn on the flame and cook on high flame for exact 11 minutes. If using microwave to cook your idlis, it takes 3-4 minutes to cook idlis with this batter.
9. After 11 minutes turn off the heat and let it sit for 1 minute and then open the lid to find your idlis like this.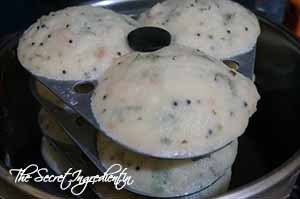 10. Wait for another minute and with the help of back of a spoon or a blunt knife carefully scoop out the the idlis from the plate. Ensure you go till the bottom and if the plates have been greased well they will come out clear.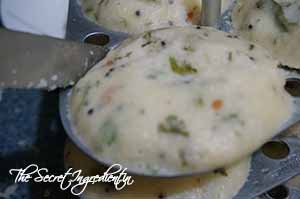 11. Serve them hot with Sambar, or chutney or both. Indulge!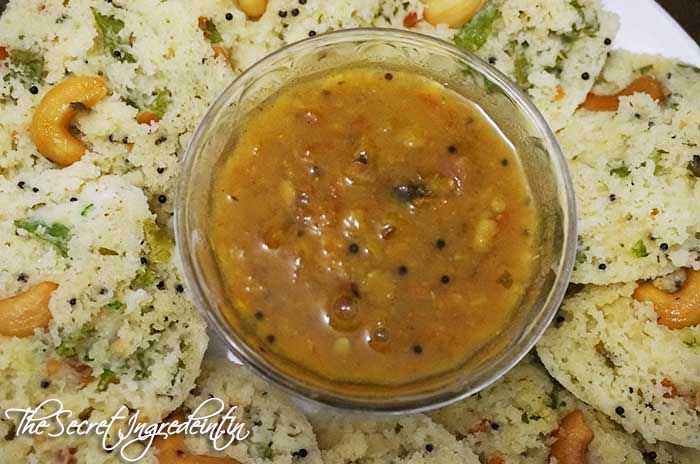 [yumprint-recipe id='10'] [whohit]QuickRavaIdli[/whohit]