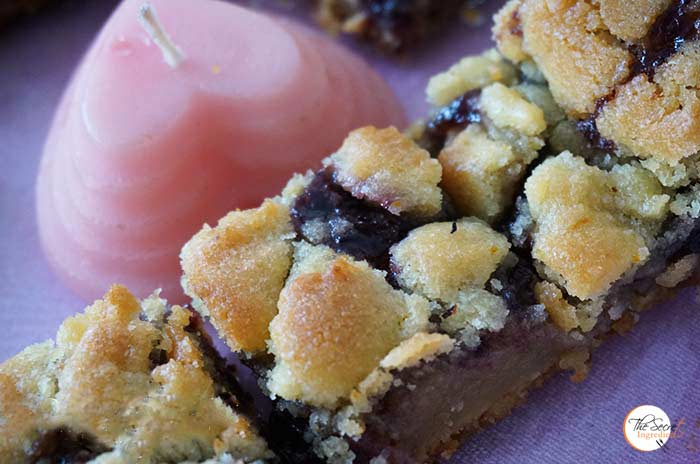 Its Valentine's Day, the day of love. Love doesn't just mean loving your partner but it has a wider definition, it includes your parents, your kids, your friends and any one who means to you. This has been a hectic month for me for I am shifting my base from Mexico to India. I have been utterly busy doing packing with less than ten days left for my departure. Probably this is my last post from Mexico. Well coming back to the topic. Since, I had little time I wanted to make something easy and also utilise things I have on hand. Trust me this came out sinfully delicious.You can use any jam you have on hand and make these heavenly bars and tell your loved ones how much you love them.
Directions:
1. Preheat the oven at 375 degrees (Learn more about Oven temperature and Conversions) and line a 9×9 inch baking pan with parchment paper and spray it lightly with non stick spray, set aside. Since I was running out of parchment paper I lined the tray pan with aluminium foil and sprayed it with cooking oil.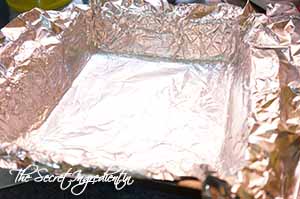 2. Mix together the flour, salt and baking soda and keep aside.
3. In a bowl cream together butter and sugar. I used vegetable oil because as I said I had to utilise the things I had. The bars still tasted incredible.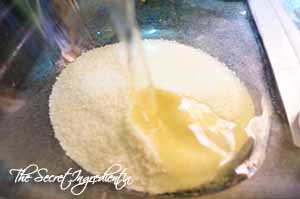 4. After the butter or oil has been creamed with sugar add an egg and some vanilla extract. Also add orange zest. It brings in some contrasting flavour. Give the mixture a good whisk.
5. Add the dry ingredients and combine well with the wet ingredients.
6. In the lined baking pan transfer 2/3 of the crumbled dough and rest keep aside for topping. With the help of hands spread the crumbled dough evenly in the pan.
7. Now heat the jam in a bowl in the microwave for 5-8 seconds so that it becomes loose and easy to spread. With the help of a spoon spread the jam over the dough.
8. Now distribute the remaining dough in pieces all over the jam.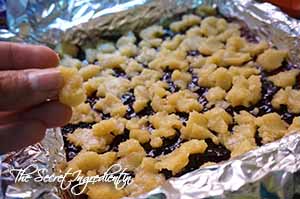 9. Keep the baking pan in preheated oven for 25-30 minutes or till the bars start getting golden colour.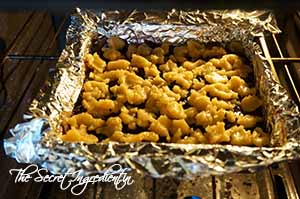 10. Take it out of the oven and let it cool completely for couple of hours. If you cut it while it is still hot it can run out and become messy. Cut it into bar sized chunks.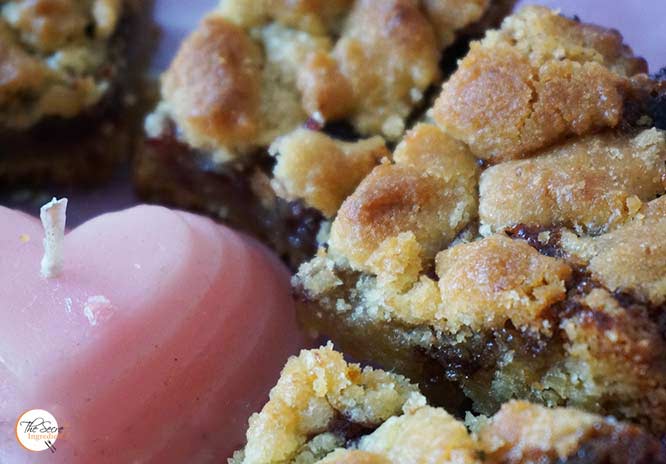 Spread your love.
[yumprint-recipe id='11'] [whohit]BlueberryBars[/whohit]