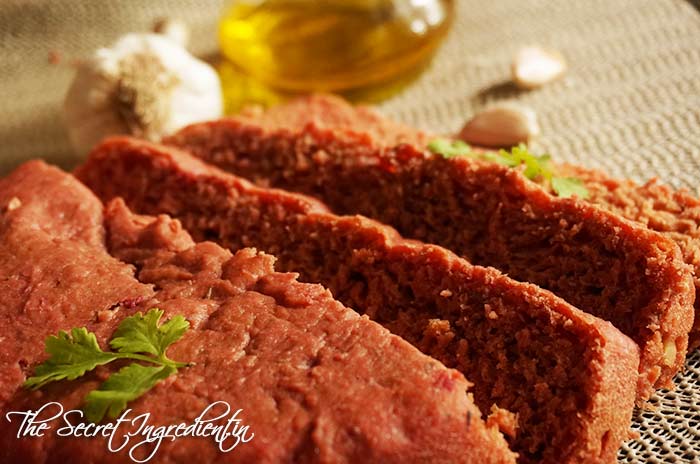 I had been meaning to make Borsch, a classic Russian soup with chukandar or beetroot for a very long time and in my pursuit to cook it I bought more beetroots than I actually needed. I had to do something with them as they were sitting in the fridge for a week now. And to my good fortune I found this recipe of Beetroot bread with Garlic and Thyme. The beautiful pink colour of the bread caught my attention and it was decided then and there as to what is going to be the fate of my beetroots.
Baking this bread was a no mess business, as it required no kneading. All you have to do is simply mix it well with a spoon and let the batter sit to rise. After I baked the bread I realised that the bread was not only beautiful but very yummy and very healthy .
Directions:
1. Wash and peel Beetroots. Cut them roughly into pieces.
2. Put the beetroot pieces in a pressure pan along with a cup of water and cook for 2 whistles or 5-7 minutes or till they become a little soft. Put the flame off and let them cook in pressure and open the lid once the pressure has released.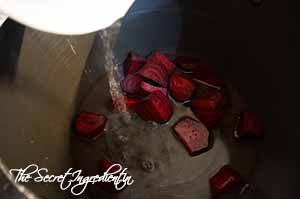 3. Let the beetroots cool down for some time. Reserve the water and put them in a mixer to make a smooth paste. Use couple of table spoons of water if needed. Set aside. I use the beetroot water to make roti dough. It brings an amazing colour to the dough and makes the rotis more nutritious.
4. In a container take some lukewarm water. It should neither be hot nor cold, just hot enough to comfortably put your finger into it . The right temperature of the water is very important for yeast to activate. Put yeast into it.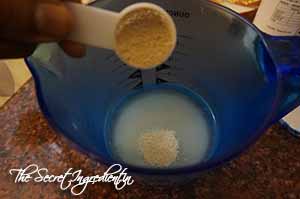 5. Add some sugar along with yeast.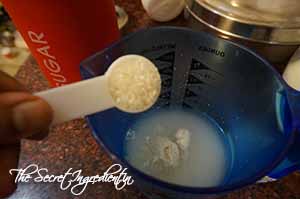 6. Give it a gentle stir with a fork and let it stand and activate for 5-7 minutes.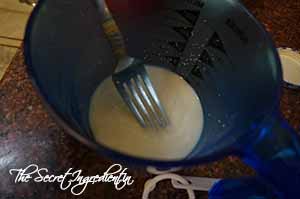 7. Pour the activated yeast mixture in a large bowl.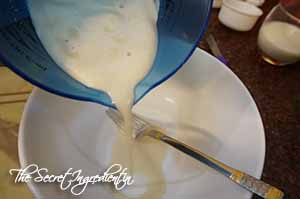 8. Chop some garlic and put it in the bowl.
9. Put olive oil.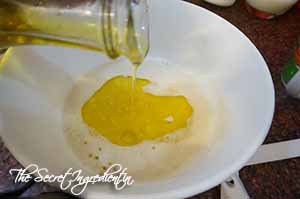 10. Add fresh chopped thyme or dried thyme. I used dried thyme.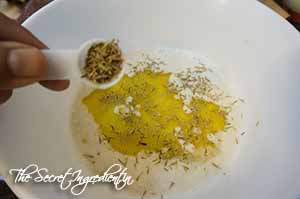 11. Add buttermilk. Learn how to make Instant buttermilk at home.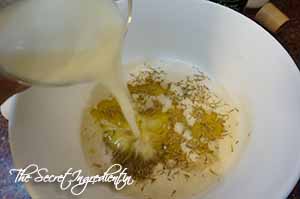 12. Add the beetroot puree and salt to the mixture. Give it a gentle stir to combine everything together.
13. Add flour and give it a stir with a spoon or spatula that everything comes together in the form of a very sticky dough. Oh did you look at that beautiful pink color! Give it a moment to admire 😛
14. Cover the bowl with a cling wrap and let it rest in some warm place to double up in volume. It can take somewhere 1 and a half hour to two and a half hours.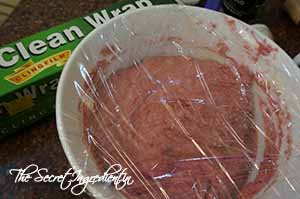 15. After the dough has risen and doubled in volume. Deflate it again using wet hands. I used the same spoon because my dough was very sticky. Yes I did panic but the result was spectacular.
16. Grease a baking pan and pour the mixture into it. I used a a round spring form pan 7-Inch in diameter and 3-Inch deep with 6-cup capacity
17. Cover the pan with a wet kitchen towel and let it rest again to rise and double up for another half an hour or so.
18. Bake on 180 degree Celsius for 20 to 30 minutes on a preheated oven . Learn more about Oven temperatures and Conversions. Let the bread cool down completely on a wire rack before slicing it.
You can even try our Honey Oats Bread, Garlic Rosemary Focaccia Bread or Domino's Garlic Breadsticks.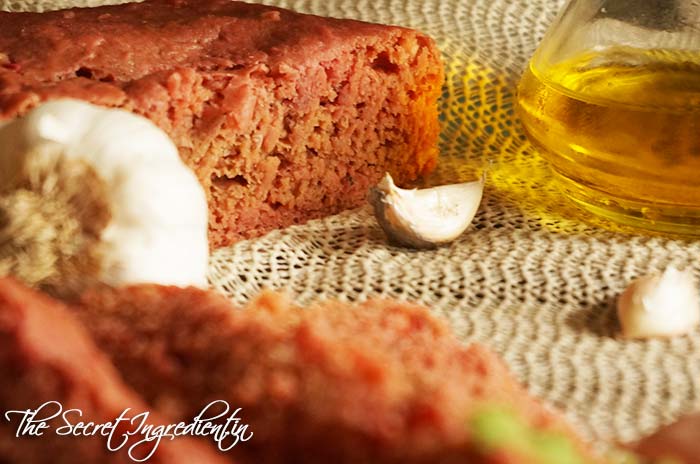 [whohit]BeetrootBread[/whohit]

[yumprint-recipe id='55']