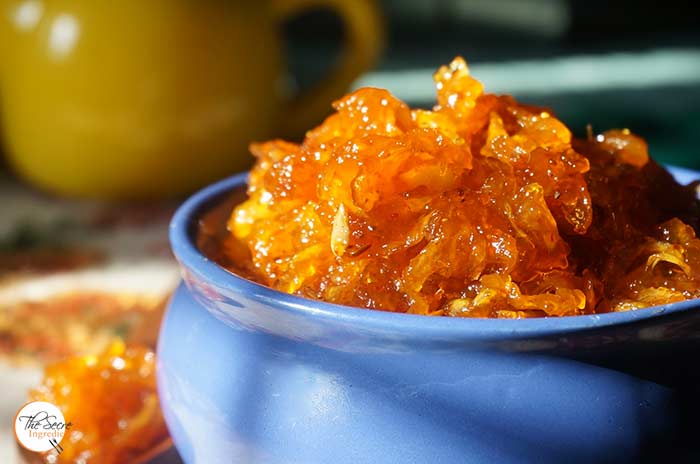 Some time back I had posted the recipe of Instant Raw mango Pickle South Indian style and stated how I had to use 10 kg of raw mangoes sent to me by my parents. In the pursuit of using them wisely I also made this khatti Metthi Aam ki Chutney. It was my first time to make this chutney. I always loved the way my mommy made this chutney. So I asked her the recipe and gave it a try.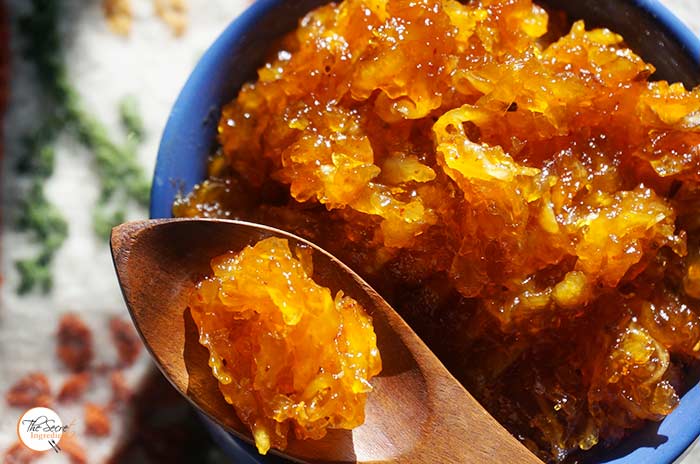 This recipe is made differently in different parts of India and is also known by different names. Like in Gujarat a similar version is made and is known as Aam ka Chunda .
Directions:
1. Wash and peel some raw mangoes.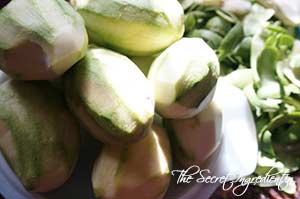 2. Grate them into strings.

3. Place them in a bowl and add sugar.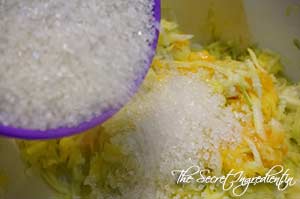 4. Also add salt, red chili powder.
3. Also add roasted Cumin Powder and Garam Masala.
4. Combine everything thoroughly and cover it with a lid and let it sit overnight at room temperature.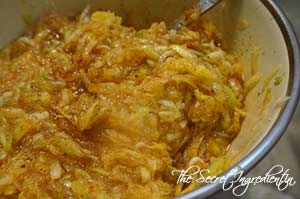 5. After the waiting period put the mango mixture in a wok or kadhai on low heat and add add crushed cardamom. Stir it for fifteen minutes until it thickens and attains single string consistency.
6. Add musk melon seeds. They taste simply superb.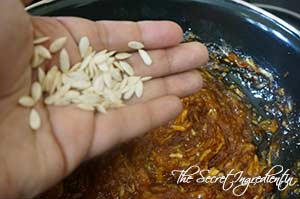 7. Let it cool down and transfer it to a glass container. Store in fridge, remains good for months.
You can try other chutneys from The Secret Ingredient: Pudina Chutney, Coriander Chutney, Spinach Coriander Chutney, Coconut Chutney, Chimichurri, Szechuan Sauce.
Other raw mango Recipes you can try: Instant Raw Mango Pickle South Indian Style.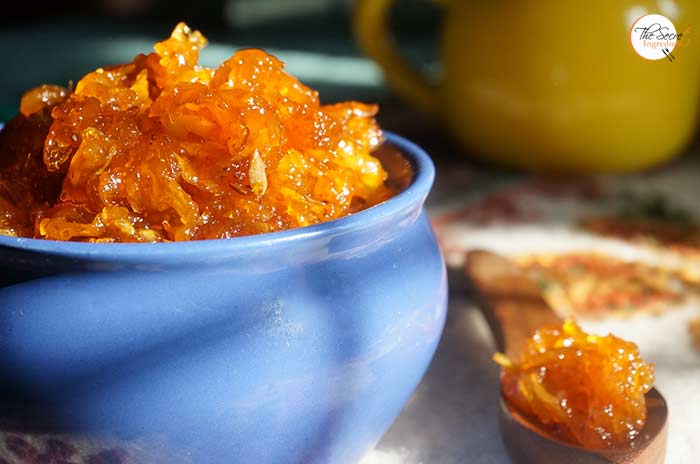 [whohit]KhattiMeethiAamKi Chutney[/whohit]
[yumprint-recipe id='137′]