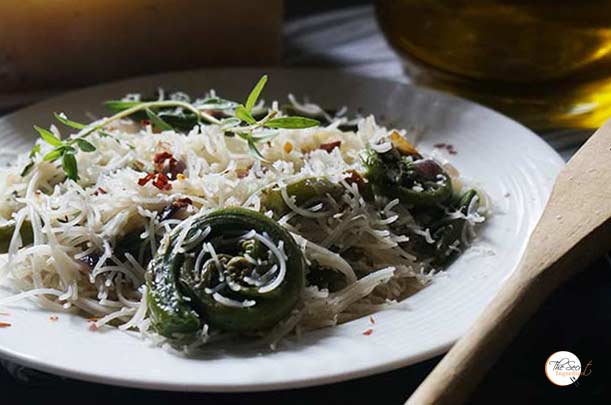 I am always curious to try new food, especially which are localised. When monsoons engulfed the hills we were blessed with some interesting looking vegetables. They caught my attention and I decided to bring them home. They looked curvy coiling and simply gorgeous! I enquired the locals about its name and to share its recipe. It is known by many names Lingda, Lingadh, Lingude, Lingru, Loongru, Lungdu, Liyon, Languda, Kutelda, Kasrod, Nuri, Neuri, Nigro, Niyuro, Dhekia Xaak.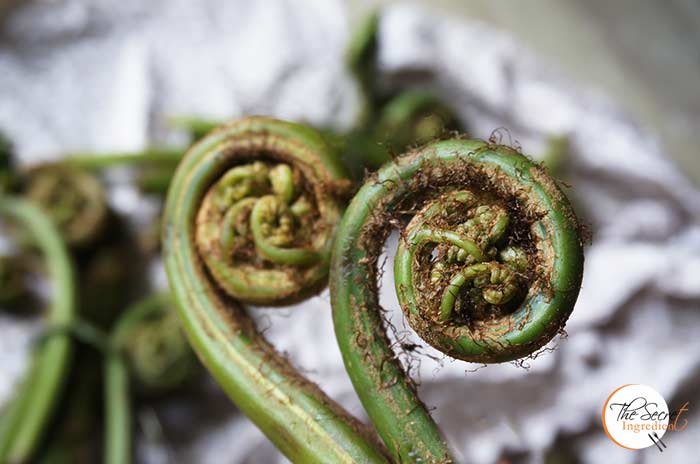 Interestingly it is found in spring season on hilly terrain near marshy areas. In the Indian subcontinent, it is found in the Himalayan North and North Eastern states of India. Also these are found in Canada, Alaska, France and East Asian Countries.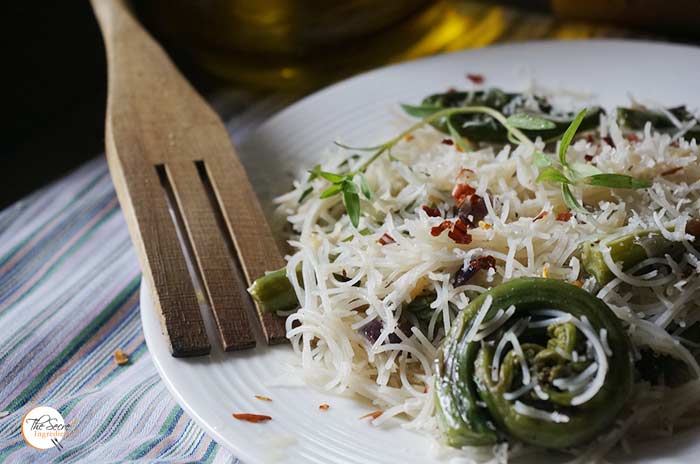 I asked my readers to suggest recipes from their regions and I am elated I have a few I would like to try. In the meanwhile I experimented and decided to cook it with Angel hair pasta. To my surprise it was beautifully delicious. The ferns which are thin and tender are best suitable for cooking and you can cook them directly without steaming or boiling. But if you end up finding ferns which are thicker simply boil them and the thicker outer skin will come out easily. This will help you save time on peeling.
Directions:
1. Wash the entire fern under running water and specially the centre are which can have a lot of insects, after all its a wild plant. Once you wash them out. Run a kitchen towel it will clean out all the brown membranes , hair like structure and cut the ends.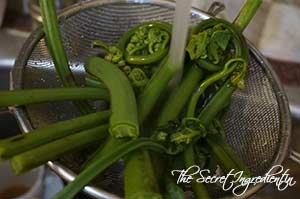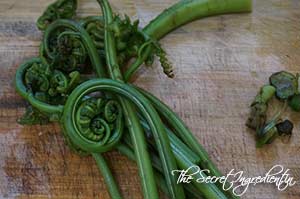 2. In a pot boil some water and add the ferns to blanch for good 8-10 minutes, in case they are thick and if you see they are tender about 2-3 minutes will do the trick. Do add salt and drain them once done.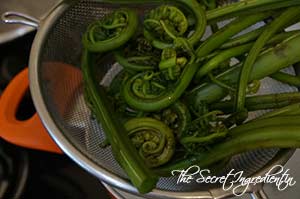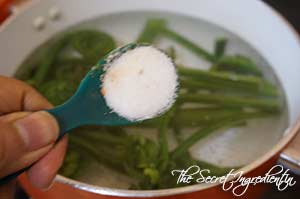 3. After draining them you will be able to peel out the top thick skin easily even with your hands, or else use a knife. Discard the skin and reserve the tender portion. Cut the tender portion into bite size pieces. I liked the coil shape of the fern so dint cut the circle.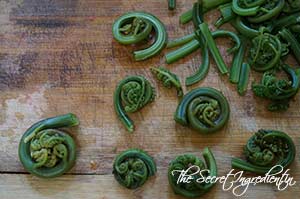 4. In another pot add some water and boil some angel hair pasta or rice noodles. Cook them for 5-8 minutes and drain the water. Run them under cold water and reserve.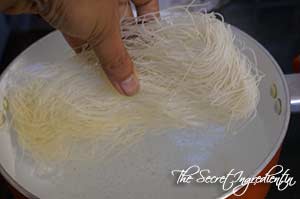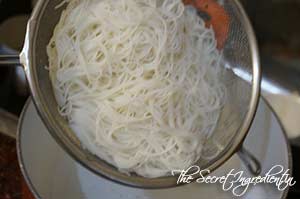 5. In a pan add some butter and olive oil.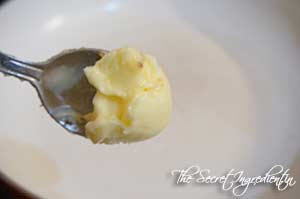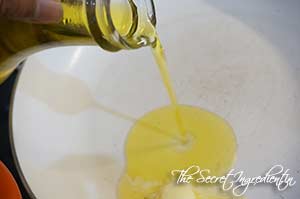 6. Add chopped onions and garlic and saute them over low flame. Add chilli flakes to bring up the heat.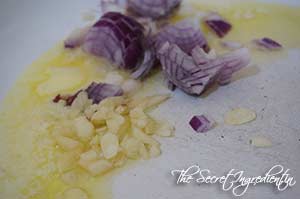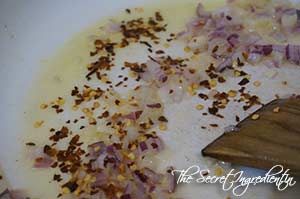 7. Add boiled and peeled Ferns and saute them till they become slight brown in colour. Add some fresh herbs, I used fresh thyme and chives from my kitchen garden. If you do not have fresh herbs add a combination of dried herbs.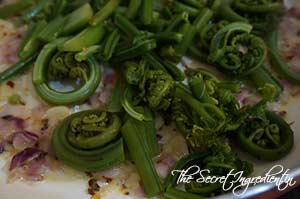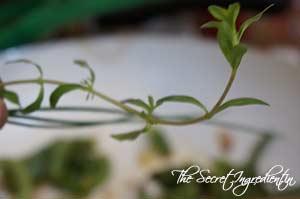 8. Season with salt and ground black pepper.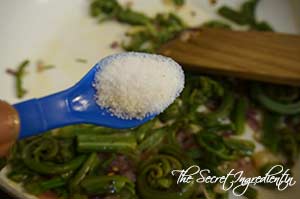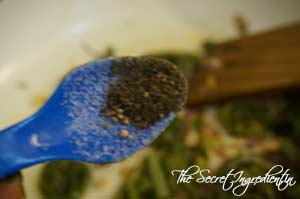 9. Add the drained pasta and toss iot around carefully. Add a drizzle of olive oil to unite them.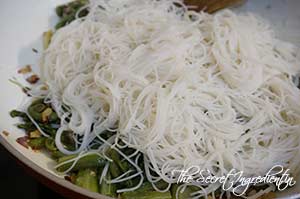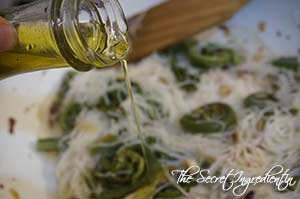 10. Divide the portions into individual serving plates and grate some parmesan cheese. Serve hot.
Other Pasta dishes you may like to try here: Avocado Parsley Pasta, Cheesy Chicken Lasagna, Healthy Broccoli Pasta, Pasta Alla Vodka, Sautéed Red Bell Pepper and Olive Pasta Salad, Sundried Tomato Pasta Salad, Vegetarian Mushroom Lasagna in Creamy White Sauce.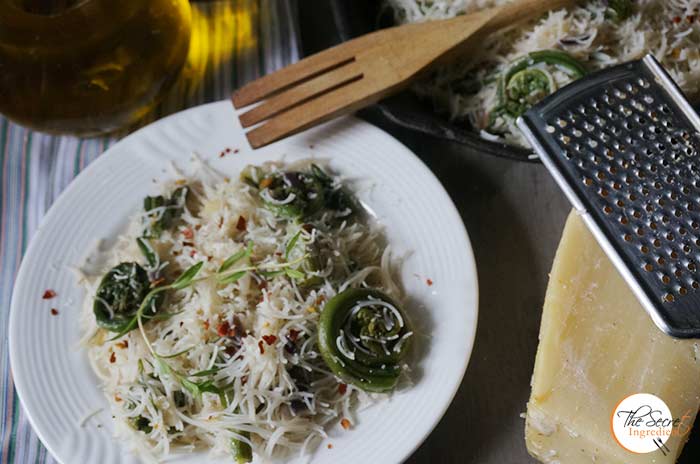 [whohit]FiddleheadFernPasta[/whohit]
[yumprint-recipe id='236′]