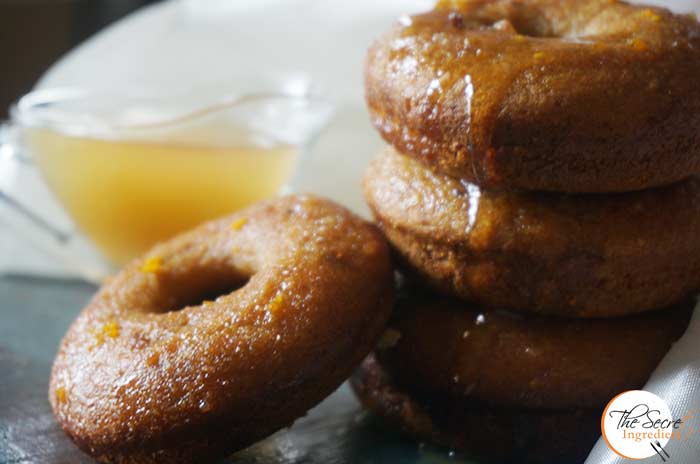 I have been meaning to make these baked Apple Cider Doughnuts with Orange Glaze for more than three years ever since I saw this recipe on Laura in the Kitchen. There were so many impediments on the way. First I did not have the doughnut mould, which I got from US. Then I made Apple Cider from scratch which was a huge huge achievement for me. For those who do not know there is a difference between Apple Cider and Apple Cider Vinegar. Then I learnt to make fresh apple butter and even pumpkin pie spice. And by the time I arranged all this.. the season of fresh oranges disappeared 🙁 I did not give up and next year I did everything and baked these beauties just perfect for the fall season. All I can say it was worth all the effort.. where there is a will there is a way.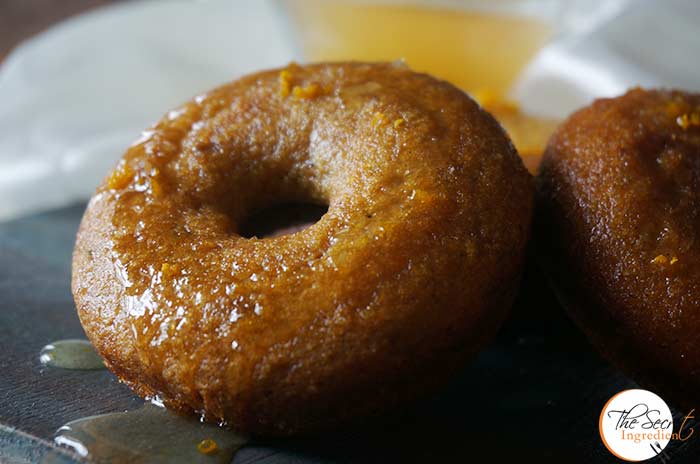 The doughnuts were extremely delicious and aromatic. The recipe uses no oil in the batter, only a little for brushing the pan. The orange glaze on top is the best part of these Doughnuts, they simply melt in your mouth. You must try them for this fall.
Directions:
1. In a bowl add Brown sugar, white granulated sugar and Vanilla essence.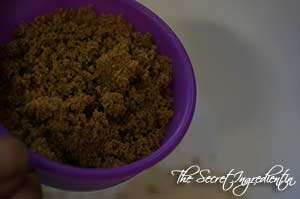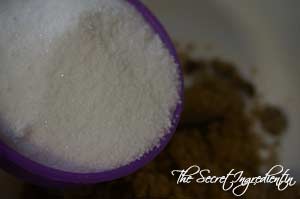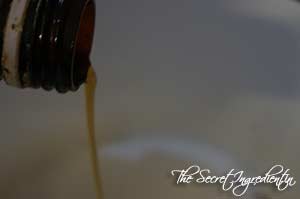 2. Add eggs, melted butter and apple butter. You can easily make your apple butter at home. Try this recipe.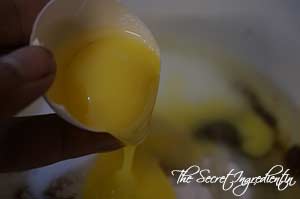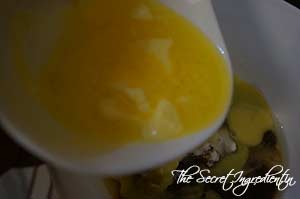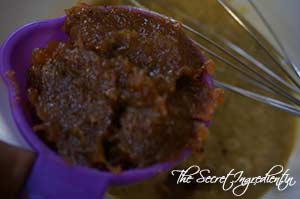 3. Add Apple Cider and whisk everything together till the sugar has dissolved and everything is evenly mixed.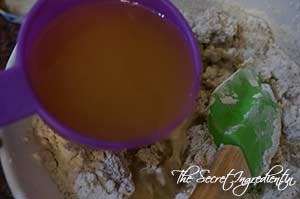 4. In another bowl add the All Purpose flour, Baking Powder and Baking Soda.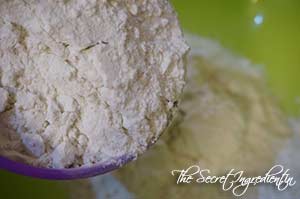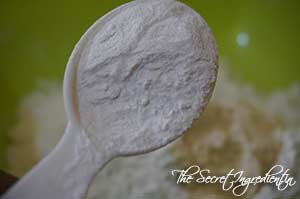 T
5. Add salt and Pumpkin Pie Spice. Of Course you can easily make it at home. Follow this recipe . Give all the dry ingredients a gentle stir and combine.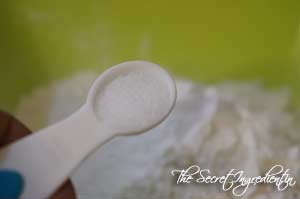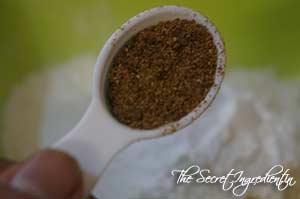 6. Add the dry ingredients to the wet batter and mix till everything is moistened. Do not over mix.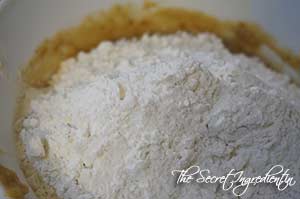 7. Preheat your oven for 10 minutes on 180 degree C (Learn more about Oven temperatures and Conversions) . Grease a donut baking pan with oil and pour the batter in a piping bag for ease.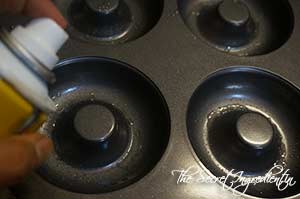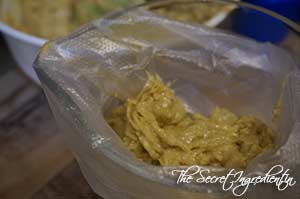 8. Fill the doughnut mould with the batter. Ensure you just fill 3/4 of it.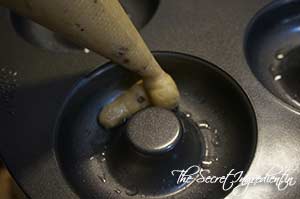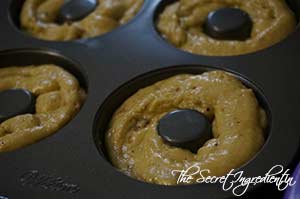 9. Bake it in a preheated oven for ten minutes or until cooked through. Take them out of the oven and let them come to room temperature. Remove them on a wire mesh and place the wire mesh on a sheet of parchment paper.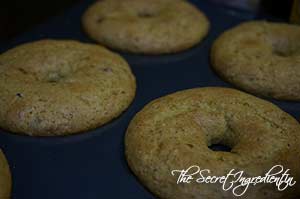 10. In the meanwhile for the orange glaze add icing sugar to the bowl and add orange zest to it.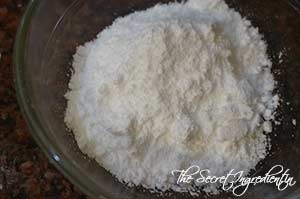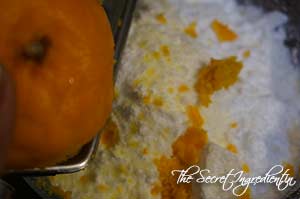 11. Add Pumpkin Pie Spice and Apple Cider Vinegar. Add Cider spoon by spoon to get that syrupy consistency. It should not be very thick or thin.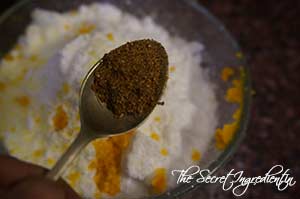 12. Mix well and check the consistency.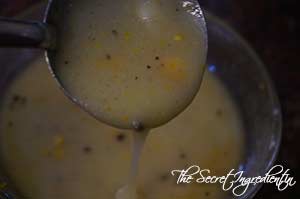 13. Once the glaze is ready and doughnuts are at room temperature. Dip the doughnuts in the glaze and place them on the wired mesh and let the extra drip off. Indulge and enjoy the deliciousness of yummy Doughnuts.
Other Things you can try with Apple are: Apple & Cinnamon Pan Cakes, Apple Crisp, Apple Raisins Streusel Bread, Apple Lapsi, Apple Spiced Butter.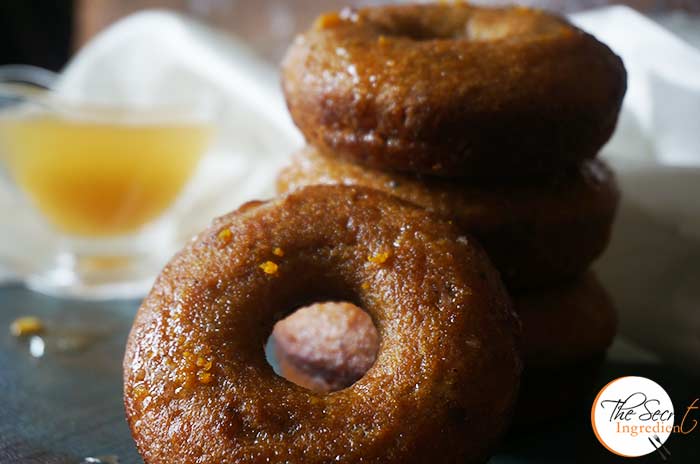 [yumprint-recipe id='249′]