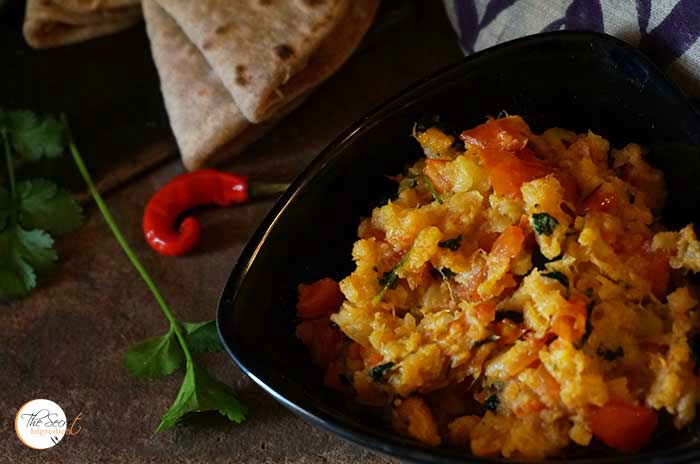 Turnips are one of the most hated vegetables on the planet, this is a brutal and honest fact. This root vegetable is known as Shalgam in Hindi , শলগম Shalgom in Bengali, Kalamohare, Sherasa in Marathi, An-tam in Mizo, Nalla avalu in Telegu, and has many other names worldover like swede, neeps, rapes, rapa. Irrespective of its repute this vegetable is loved in my family. We not only eat it raw in our salads but also make its curry, which I will share soon and also its pickle, which is a must for the winters. As a kid my mother ensured I eat all types of vegetables which making faces. As I am writing this, a thought comes to my mind. My mother made all these despised vegetables so delicious that I never learnt to make faces. I guess that explains why I always encourage people to try out recipes from my mother if they ever hate any vegetable. You will find plenty on my space.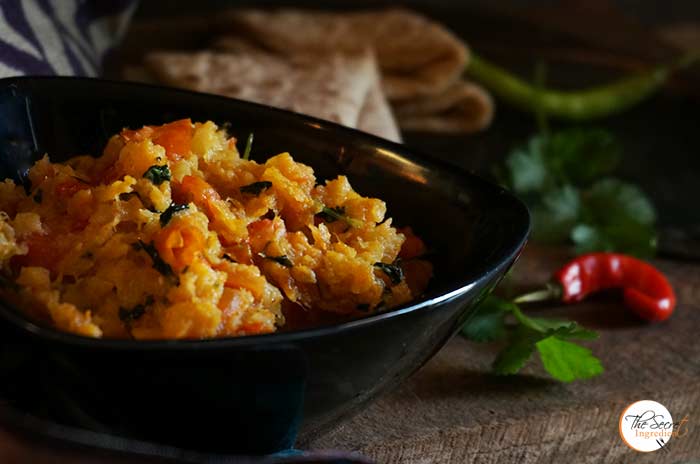 My husband was one of those kids who always hated this sabji. So when my mother in law challenged me that I should make his son try this vegetable I was most happy to successfully convert him into a shalgam acceptor (I am not writing lover because you know old fears die hard :P). This vegetable is full of fibre and nutrition and you must try it out.
Directions:
1. Remove the leaves of the turnips. Dont discard them, the fresh ones can be added to salads. Wash the turnips.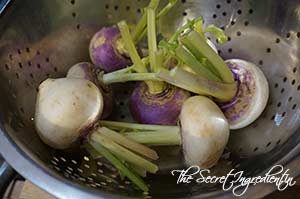 2. Remove the top thick skin and cut each into four pieces.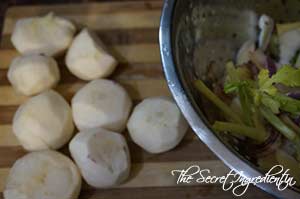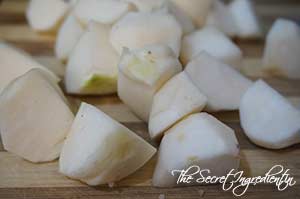 3. In a pressure pan keep a rack in the bottom and place the turnip on it. Add little water.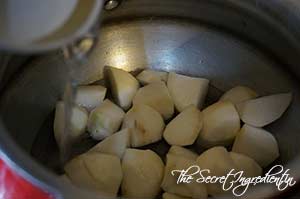 4. Also add salt, turmeric powder and red chili powder.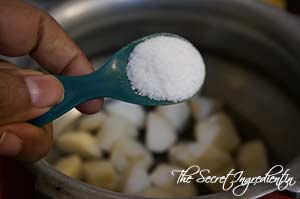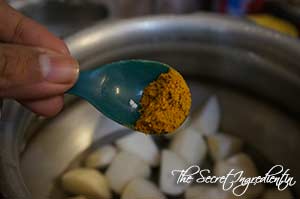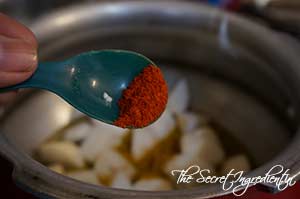 5. Close the lid of the pan and cook on high till first whistle or when it has reached its optimum pressure, then turn the flame on low and keep it simmering for another 10 minutes. It should be soft on poking.
6. Drain the water and place the boiled turnips in a bowl. Mash them using a potato masher,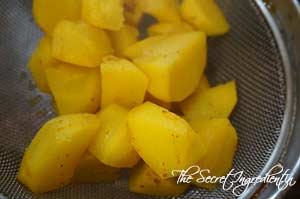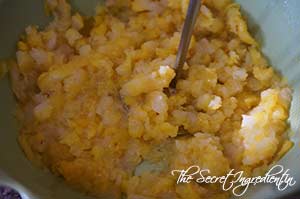 7. Chop tomatoes, ginger and green chillies.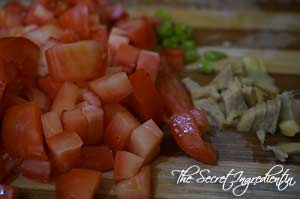 8. Add ghee or clarified butter in a wok. This recipe requires a good quantity of ghee as it is a key ingredient for the deliciousness of the dish. Do not cut short. Also add chopped ginger and saute for a minute then add chopped tomatoes and green chilli and keep sauteing it till the tomatoes turn soft and gooey.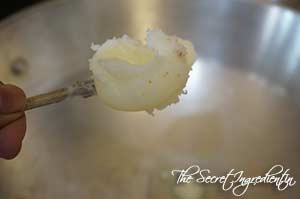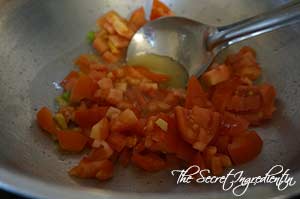 9. Season with salt this helps to soften the tomatoes faster.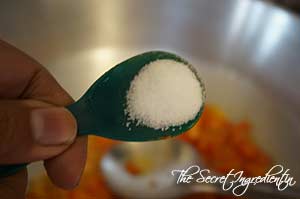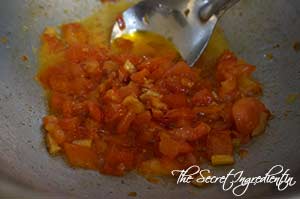 10. Add mashed turnips and mix well with the tomatoes.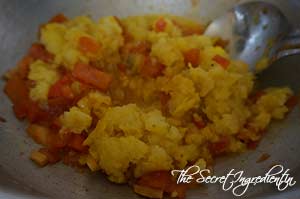 11. Add chopped green Coriander and garam masala. Check again for salt or red chilli. If you find it less you can adjust at this stage.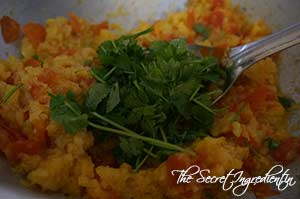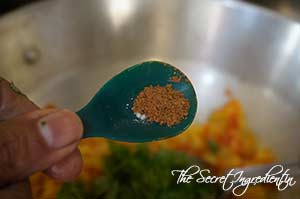 12. Keep the turnips on a medium flame and stirring till you see the ghee has started to ooze out and it has just about to start sticking to the base. That's when you must turn the flame off.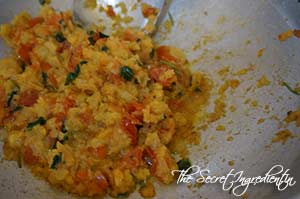 13. Transfer it to a serving bowl and enjoy this delicious dish with hot rotis. This will make you fall in love with its flavour.
Other punjabi recipes you can try are: Dal Ghiya with Punjabi Vadiya, Punjabi Pethey Ki Sabzi, Punjabi Style Bharwan Tinda, Punjabi Style Gobhi Danthal, Langar Wali Dal, Punjabi Style Dum Aloo, Punjabi Dal Makhani, Punjabi Style Aloo Methi, Punjabi Pindi Choley, Punjabi Style Kaddi Chawal.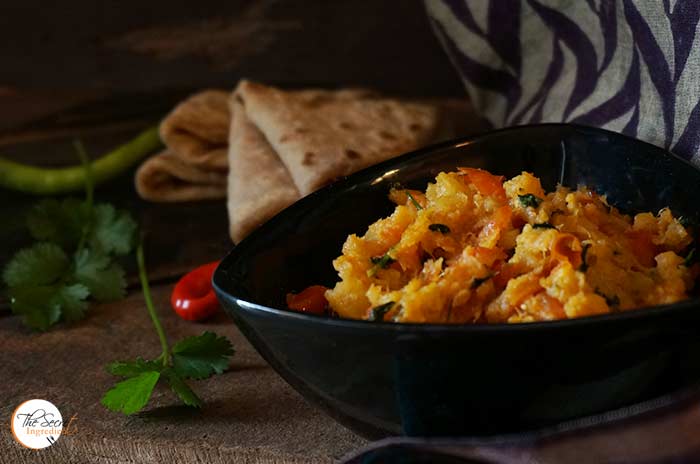 [whohit]ShalgamKaSaag[/whohit]
[yumprint-recipe id='259′]