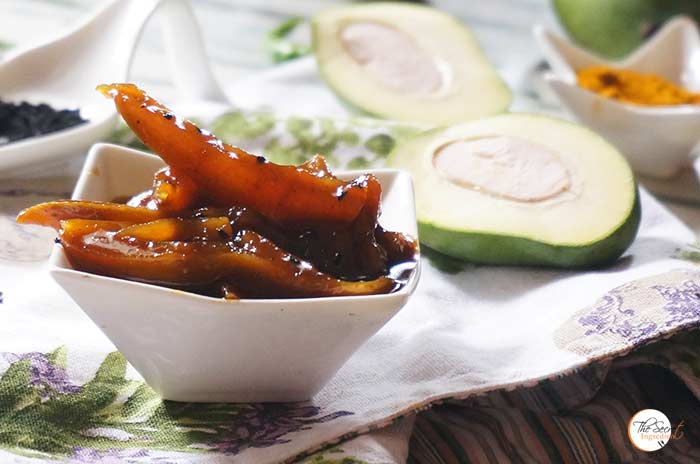 Every year my father sends us raw green mangoes from his yard. They are in abundance and which means I get to try so many different recipes. But honestly I find this as an excuse. I clearly enjoy trying out new ways to utilize these green raw beauties. Last year I tried Kaccha Aam Aur Lehsun Chutney, Fresh Turmeric Pickle with Green Mangoes , Raw Mango Rice, Aam Ka Panna, Raw Mango Chutney with Mint and Coriander, Instant Raw Mango Pickle South Indian Style. And this year I am going even more crazy. I wanna make every possible recipe on the planet with Raw mangoes 😛 This Aam ki Launji is the first thing I tried. Its my Mother in laws recipe and is native to Uttar Pradesh state of India. The Launji or Chunky Mango Chutney turned out gorgeous! Although I am allergic to Fennel seeds but I went steady and added them anyways not thinking of the consequences. Fortunately I am alive and kicking as yet. 😛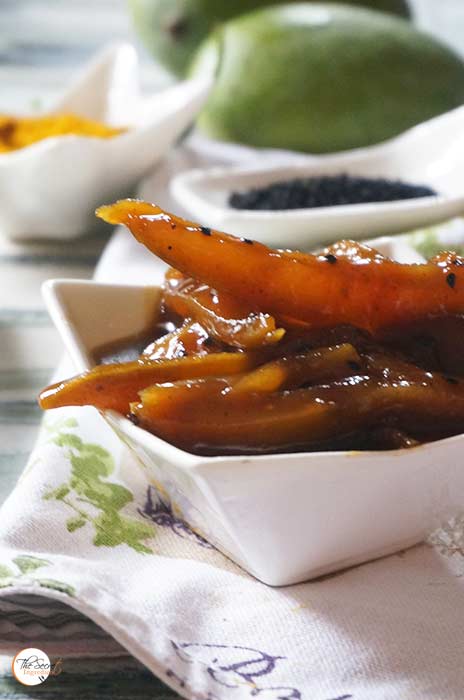 If you are looking for Mango Chunda which is similar Sweet and sour Raw Mango Chutney from Gujarat, you must try this recipe. I have already made Punjabi Style Raw Mango Pickle which is my mommy's recipe. I will be posting it soon. I have also made Dal with Raw Mangoes. It was lip smacking. I will be sharing that also in the next few days. If you have any recipe with raw mangoes let me know I will try them out and post on my blog space giving due credit to you.
Directions:
1. Wash and peel raw firm mangoes and cut them into long slices. You can even grate them but this will change the texture and the cooking time will vary.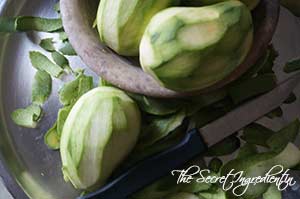 2. In a wok add some oil and heat it up.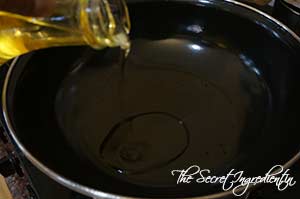 3. Add Nigella Seeds, Fennel Seeds and Asafoetida.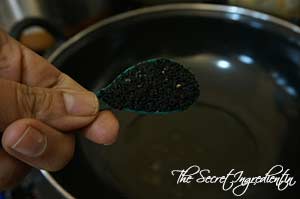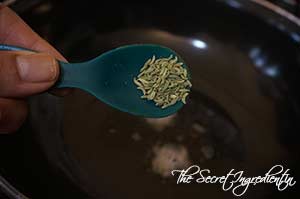 4. Add salt, Turmeric Powder and Red Chilli powder.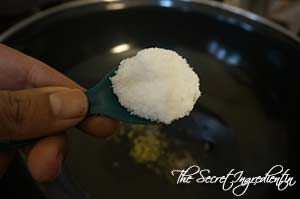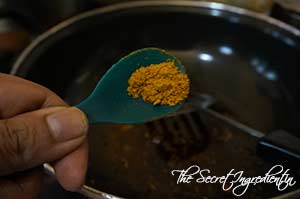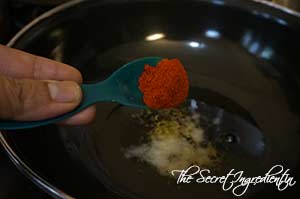 5. Add Mango slices to the spice mix and toss everything together.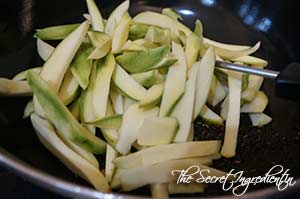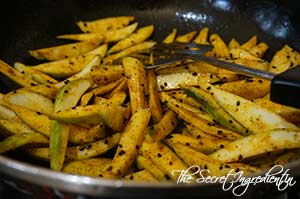 6. Add water to the wok cover with a lid and let the mangoes cook down a little. They should become al dente and not mush.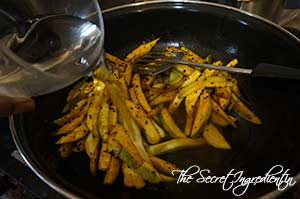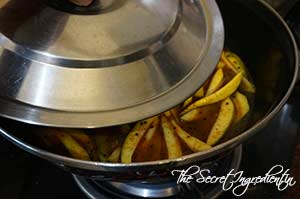 7. Once it has cooked up a little, add jaggery to it. I have added crumbles jaggery so that it mixes evenly. You can cook little longer till the launji becomes thick in texture.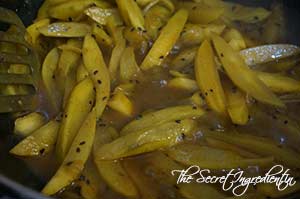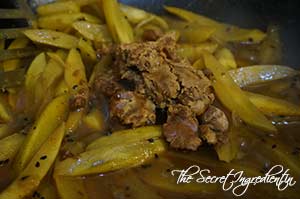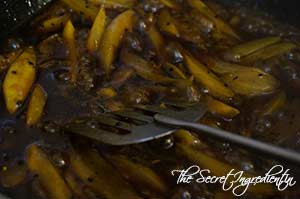 8. Transfer it to a jar on getting to room temperature. Keep it refrigerated and stays for more than a week.
Other Raw Mango Recipe you can try are: Kaccha Aam Aur Lehsun Chutney, Fresh Turmeric Pickle with Green Mangoes , Raw Mango Rice, Aam Ka Panna, Raw Mango Chutney with Mint and Coriander, Khatti Meethi Kacchey Aam Ki Chutney, Instant Raw Mango Pickle South Indian Style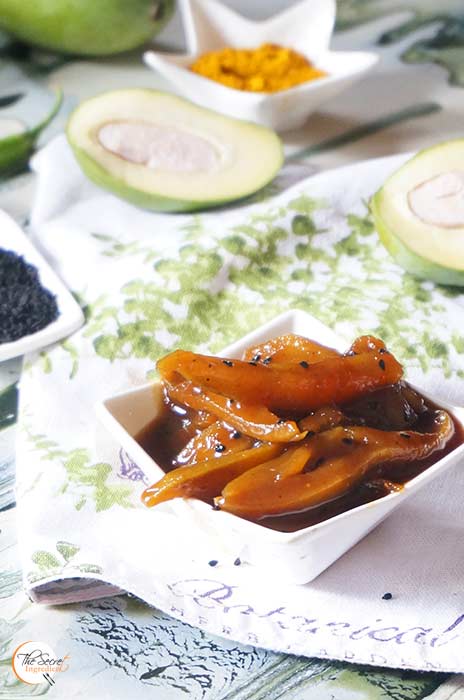 [whohit]AamkiLaunji[/whohit]
[yumprint-recipe id='278′]