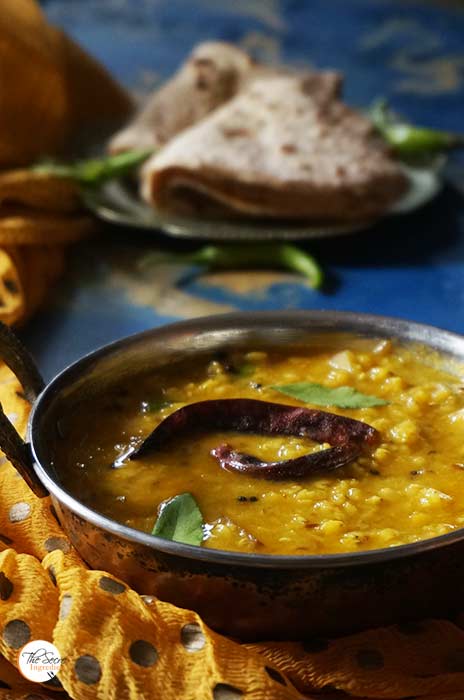 So the green mango saga continues. I had about 6-7 kgs of unripe green mangoes from my parents yard and I wanted to try out new recipes. Last week I had made Sweet and Sour Aam ki Launji which was simply phenomenal. I had asked for suggestions from my blogger friends if they could suggest a few recipes which could be made with unripe mangoes. My talented friend Rhea from the Food blog Euphorhea suggested Mango Dal which is unripe mango cooked with lentils. The idea kinda fascinated me. I tried it and the result was amazing. The dal was yummilicious with the tangy flavour of green mangoes.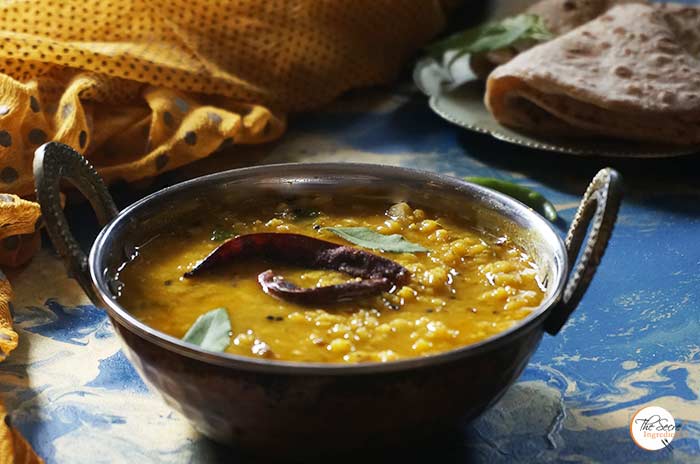 I love anything which has temper of kaddi patta and mustard seeds. I don't say it a lot but I feel I like South Indian food a lot. The tanginess of tamarind which is infused in sambhar or any dal is quite enthralling to my taste buds. And when this tanginess is absorbed by idlis or dosas …aah! the level of awesomeness achieves new heights.
I finished one bowl of dal all by myself, even before the lunch was served. Quality testing is very important (yeah right!). A small change I did to her basic recipe was that I added ginger garlic paste to the dal which I think gave a lot of texture and taste to the lentils.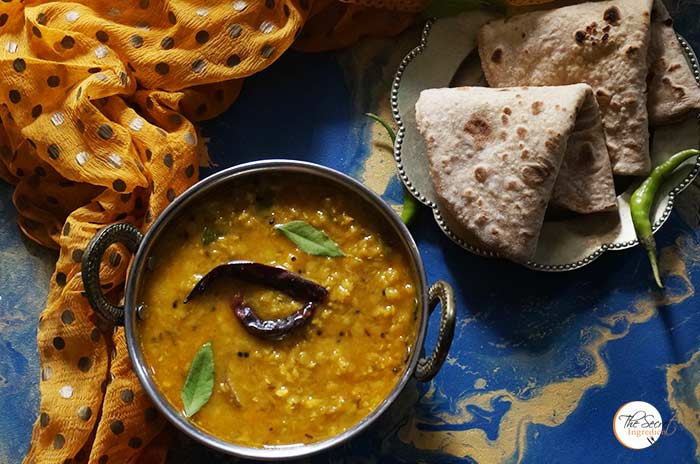 If you have unripe mangoes you must give this dal a try. It will not disappoint you. And if you are looking for more unripe mango recipes you can check the links. I have listed all the possible things I have tried with green mangoes. This list is non conclusive as I am adding more things every day till the season of mangoes dies down for this year 🙂
Directions:
1. Wash and soak lentils in water for half an hour. I have used Masoor Chilka or Red Lentils without the skin. You can use any lentils which gets cooked readily.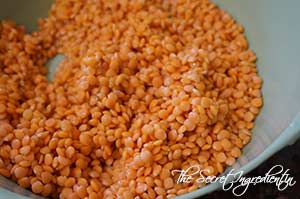 2. In the meanwhile peel and chop some unripe green mangoes into cubes and set aside.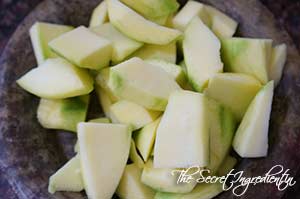 3. In a sauce pan add some oil and add drained lentils and saute them for at least 5 minutes.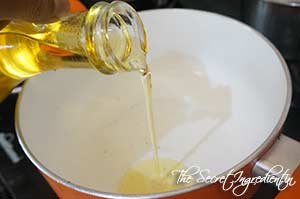 4. Add ginger garlic paste and continue to saute with the lentils till the raw smell of garlic fades away.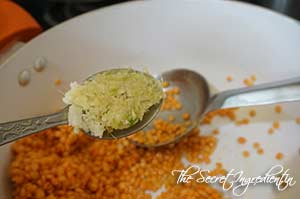 5. Add turmeric powder, red chilli powder and salt.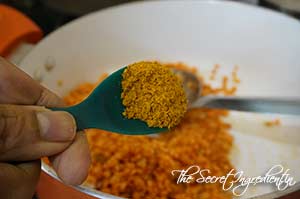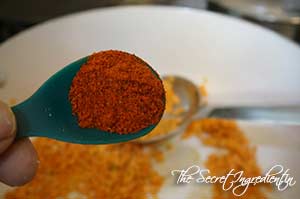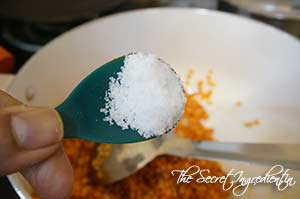 6. Add water to the lentils and bring it to a boil. Then cover with a lid and continue to simmer till the lentils have cooked. It should take from 10-15 minutes.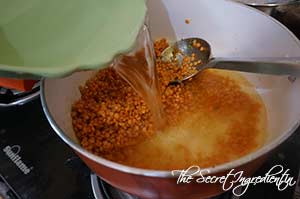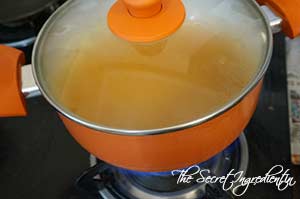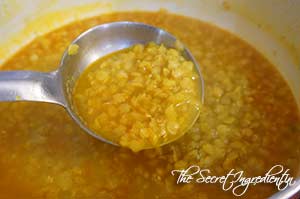 7. In a wok add some ghee and add mustard seeds and cumin seeds. Let them crackle.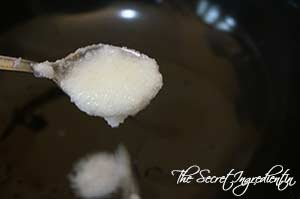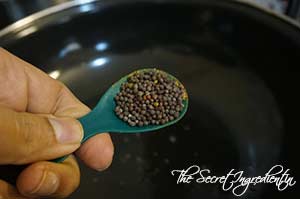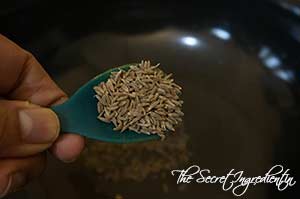 8. Also add dried red chilli and toss it in the oil to release flavours.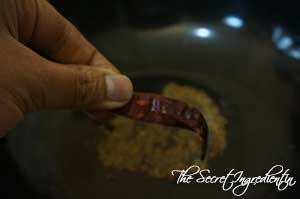 9. Add mango cubes and kaddi patta and cook them in the wok till mango cubes are cooked .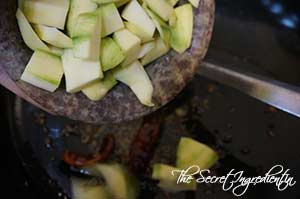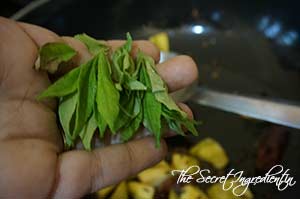 10. Add the boiled lentils to the mango temper and continue to cook for another 5-7 minutes on simmer. Check for salt.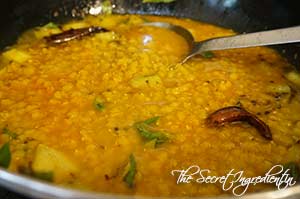 11. Serve hot with chapatis or roti or parantha.
Other recipe you can try with unripe green mangoes are: Kaccha Aam Aur Lehsun Chutney, Fresh Turmeric Pickle with Green Mangoes , Raw Mango Rice, Aam Ka Panna, Raw Mango Chutney with Mint and Coriander, Khatti Meethi Kacchey Aam Ki Chutney, Instant Raw Mango Pickle South Indian Style, Aam ki Launji.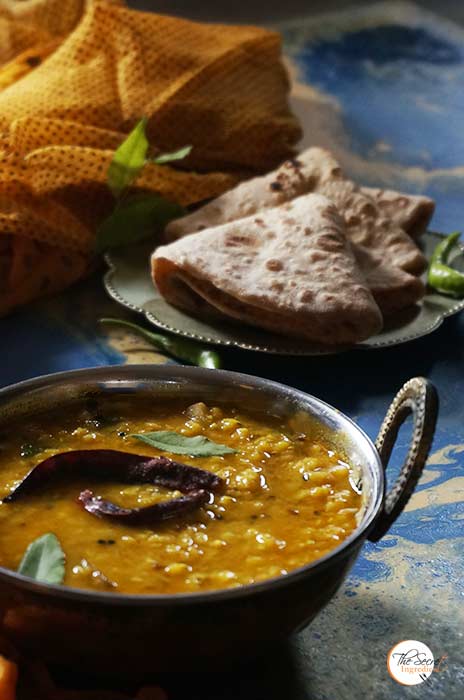 [whohit]MangoDal[/whohit]
[yumprint-recipe id='279′]