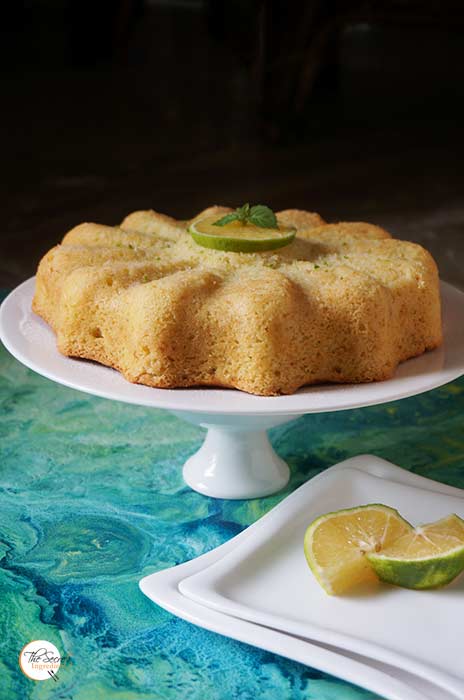 When you see a new seasonal fruit in the market you get excited because you want to bake with it. eh? Does that happen to you or am I too peculiar? I have used Apricots, Cherries, Mangoes, Peaches, Plums, Apples, Papaya, Strawberries, Blueberries, Bananas, Bay berries, Kiwis, Black Grapes, Pomegranate, Orange, Melon, Lychee, Coconut, Chestnut, Persimmon , Watermelon in some recipe or the other. Anyways! I saw mosambi or Sweet Lime in the market and I jumped with anticipation. I had been eyeing this sweet lime cake for a while now. And when the results cake out I knew it was worth all that wait and craving.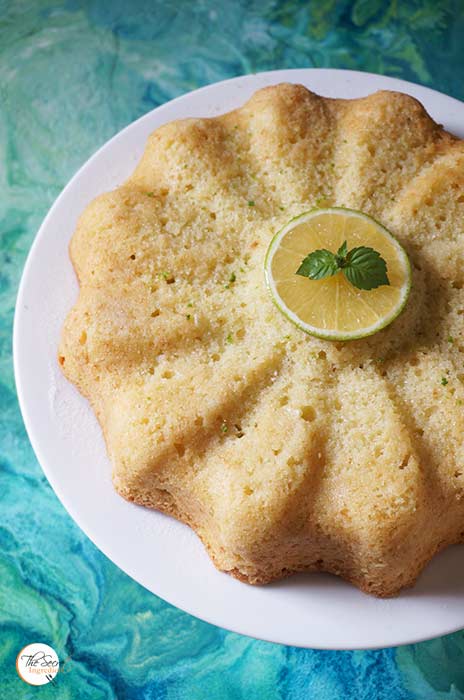 It was similar to my Lemon Pound Cake just that it was a little lighter because it used yogurt instead of cream. The zest of Sweet lime added that magic potion which made it from an average to a magnificent cake recipe. The lingering flavour of sweet lime was a bliss. I would love to make this again for my family and friends. What are you thinking?
Directions:
1. Preheat your oven to 180 degree Celsius (Learn more about Oven temperatures and Conversions) and grease a large 9 inch cake pan with oil and dust with flour and set aside.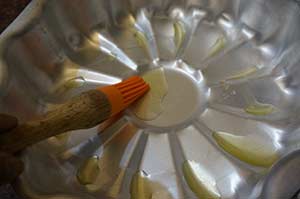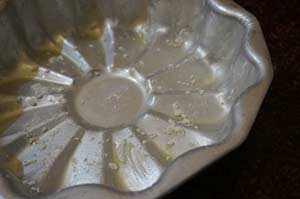 2. In a bowl add caster sugar and add zest of sweet lime. Mix it together and let the sugar get enriched with the sweet lime oils and become fragrant. Leave it for 5 minutes. You can juice the zested sweet limes and keep aside.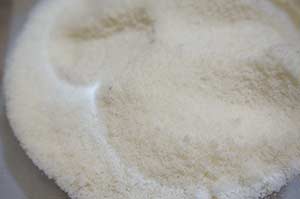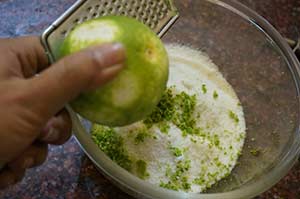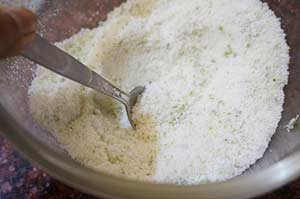 3. Then add butter at room temperature to the sugar and whisk everything till its all creamy and sugar has dissolved.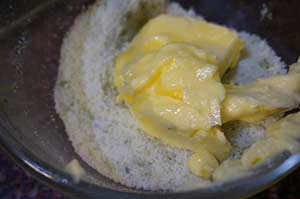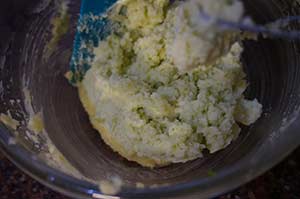 4. Add eggs and whisk again for good 7-8 minutes till everything has become creamy and airy.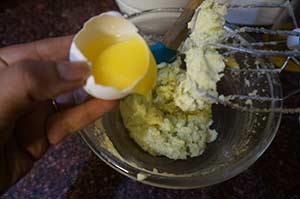 5. Add unsweetened yogurt or curd, vanilla essence, fresh sweet lime juice and whisk again.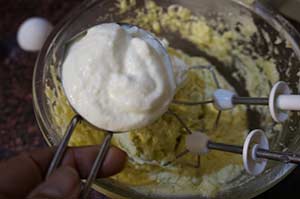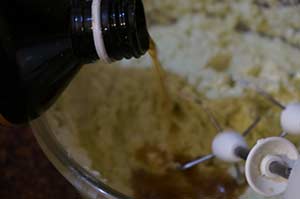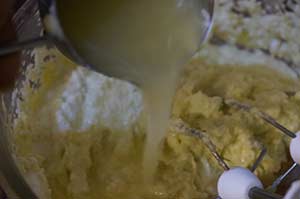 6. After whisking you will come across a airy cake mixture. Set aside.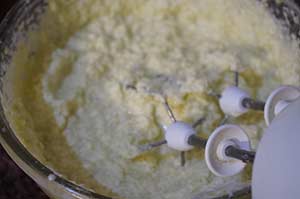 7. In another bowl add the All purpose flour, baking powder and baking soda. Combine everything well.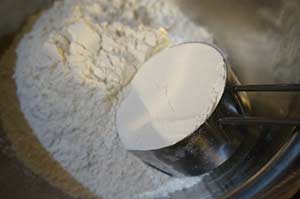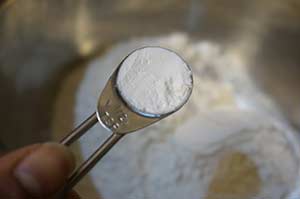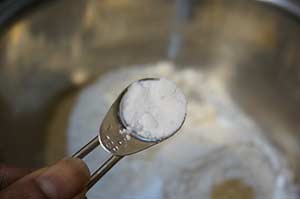 8. Add the dry ingredients to the wet ingredients little by little and keep whisking till everything is moistened. Do not over mix as it will result in a bread like cake which you don't want.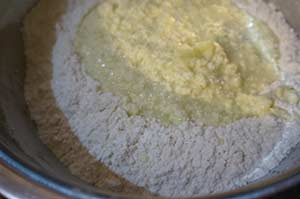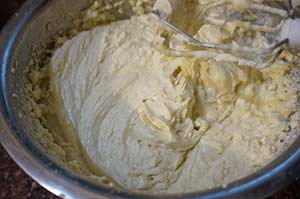 9. Pour the cake batter in the greased pan and smoothen the top with a spatula. Give it a couple of taps . This will remove any trapped air bubbles. Bake it in the oven for 50-60 minutes on 180 degree Celsius or until the tooth pick comes out clean. If any time you feel the cake is getting over browned you can tent it with an aluminium foil.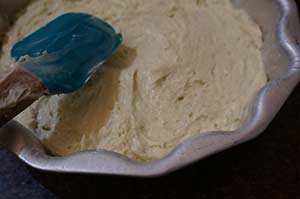 10. In the meanwhile make the syrup for the topping. In a bowl add some icing sugar and add sweet lime juice.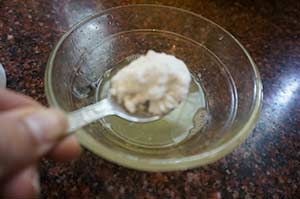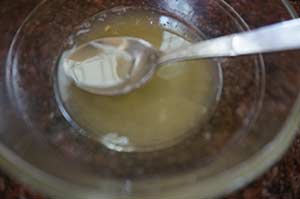 11. When the cake has baked remove it out of the mould after 10 minutes of removing it from the oven. Then let it rest on the wire rack till it comes to room temperature. Pole holes i n the cake with the help of a toothpick.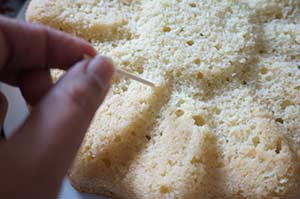 12. Pour the syrup with the help of a spoon all over the cake surface. It will seep down and will be absorbed by the cake. Sprinkle more icing sugar and zest of sweet lime if you fancy.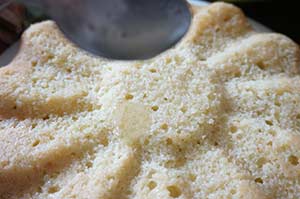 13. Slice and serve with your favourite cup of chai or coffee. You will be in dessert heaven.
If you are looking for other Cakes and desserts with fresh fruits you can try: Peach Upside Down Cake. Fresh Apricot and Almond Cake, Apple Crisp, Mango Vanilla Cake, Festive Orange Blueberry Pound Cake, Sorghum and Wheat Flour Persimmon Cupcakes with Cream Cheese Frosting, Vanilla & Pomegranate Cake, Vegan Chocolate Banana Cake, Mascarpone Cherry Compote Cheesecake Glasses, Eggless Orange Cake with Candied Orange Peel Filling, Persimmon Rum Cake, Mango Tart with Vanilla Pastry Cream .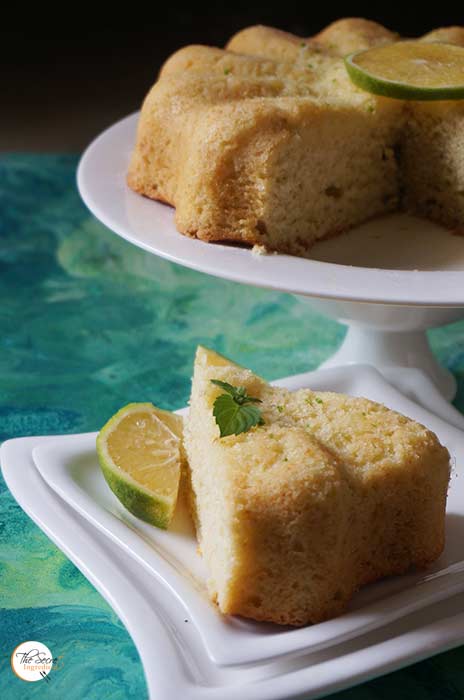 [whohit]SweetLimeCake[/whohit]
[yumprint-recipe id='291′]