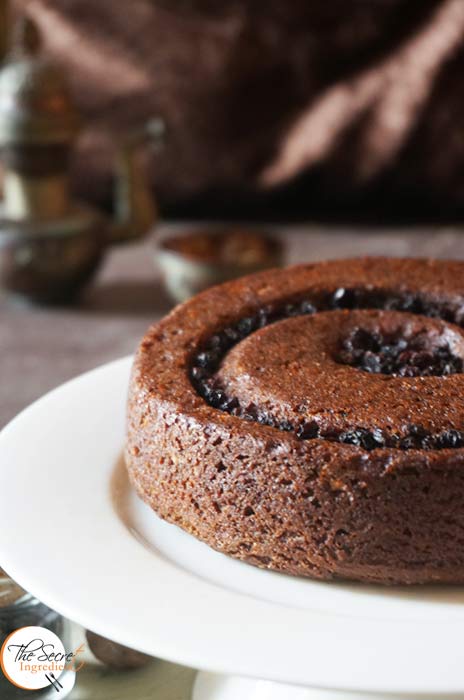 It's been 15 days since my dad left us. He left behind a vaccum, some wonderful memories and his absence. I still can't come to terms that he is no more with us. But life goes on.. and I know he would have wanted us to be happy and get on with our lives. This post is dedicated to my loving father. The void he has left behind can never be filled. I can never match to his benevolence but all I can say he will live in my heart always.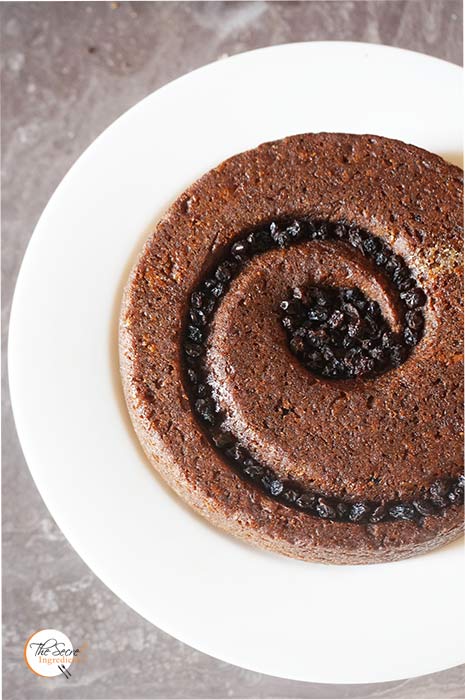 This Persimmon Buckwheat Cake with walnuts and currants is made using SOS Organics Himalayan Buckwheat Flour and Brown Rice. It is 100% gluten free and ideal for people with celiac diseases or those who want to avoid gluten.
Directions:
1. Scoop out the pulp of squishy persimmons with the help of a spoon. Discard the peels and the seeds, if any. Preheat the oven on 180 degrees for 10 minutes. (Learn more about Oven Temperatures and Conversions).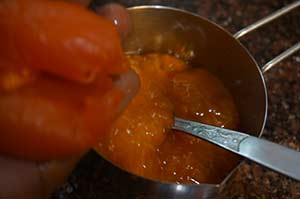 2. In another bowl add brown Rice Flour and Buckwheat flour and combine together.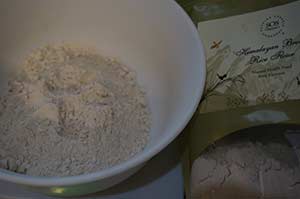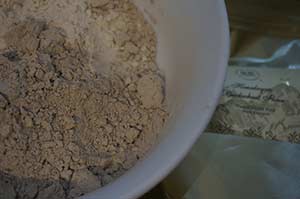 3. Also add Baking soda and nutmeg powder to the dry ingredients and combine.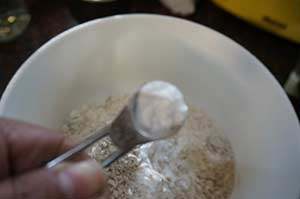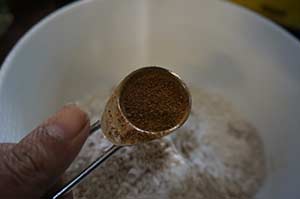 4. In another bowl add butter at room temperature and sugar.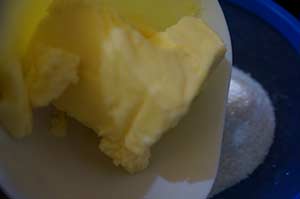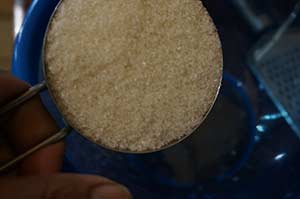 5. Cream together butter and sugar with a whisk and add eggs.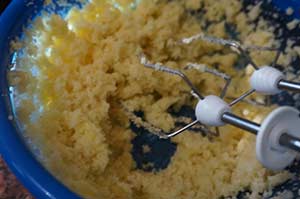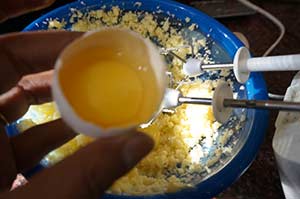 6. Add persimmon puree and whisk everything well.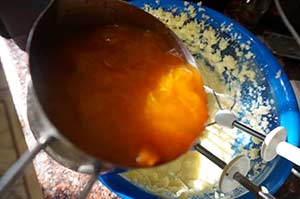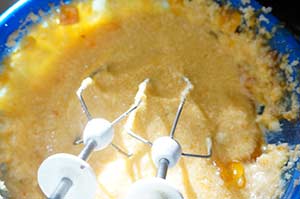 7. Add the dry ingredients and whisk together the wet and the dry ingredients.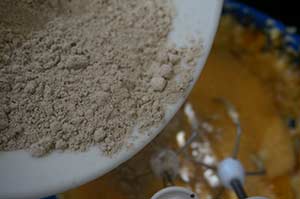 8. Fold in chopped walnuts and dried currants.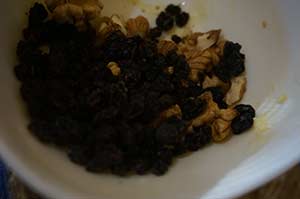 9. Pour the batter in a greased pan and bake for 35-40 minutes till the toothpick comes out clean. Place the cake on the wire rack and unmould after 2 hours. Slice and serve with your favourite cup of coffee.
If you are looking for other Cakes and desserts with fresh fruits you can try: Peach Upside Down Cake. Fresh Apricot and Almond Cake, Apple Crisp, Mango Vanilla Cake, Festive Orange Blueberry Pound Cake, Sorghum and Wheat Flour Persimmon Cupcakes with Cream Cheese Frosting, Vanilla & Pomegranate Cake, Vegan Chocolate Banana Cake, Mascarpone Cherry Compote Cheesecake Glasses, Eggless Orange Cake with Candied Orange Peel Filling, Persimmon Rum Cake, Mango Tart with Vanilla Pastry Cream . Mosambi Cake.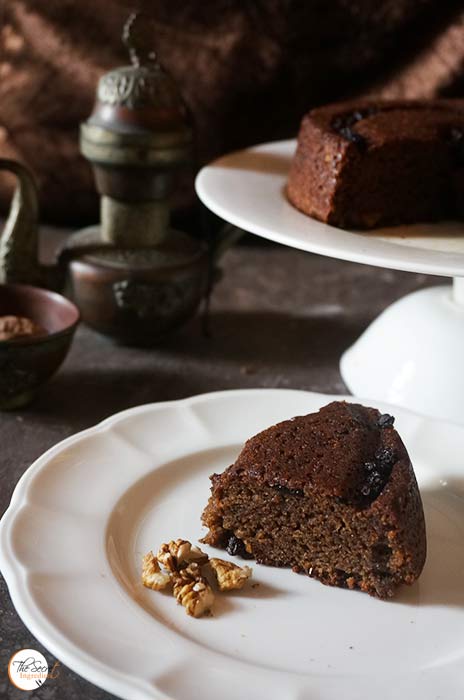 [whohit]PersimmonBuckwheatCake[/whohit]
[yumprint-recipe id='296′]