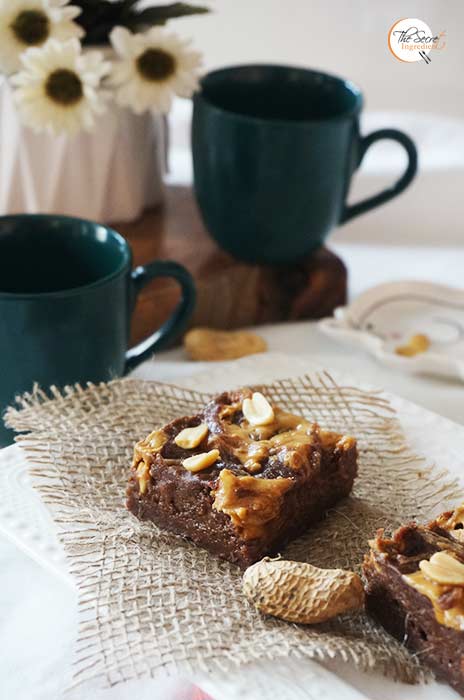 You have old, dying ,neglected bananas? You dont know what to do with them? Don't worry! I am here to salvage you from this situation. I just realised I am sounding like a Superman or may be Superwoman :B Well last week my husband was going for a treacherous Himalayan Trek and demanded (ohk! politely asked) if I could make him some energy bars and something healthy which he can take along and munch on his way and remain energized. My baker mind went in all directions. I of course could have made him my super yummy Amaranth Granola Bars or Oats and Almonds Energy Bars but then I saw an opportunity to make something new which can be put on the blog. I saw some decaying bananas and I had a huge pack of Peanut Butter and there it was – uber delicious Whole Wheat Banana Peanut Butter Brownies!!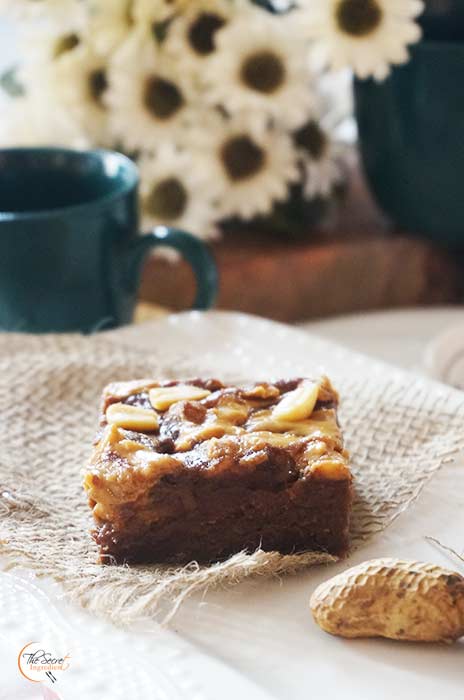 I spent 3 hours thinking what to make for him and 20 minutes to get everything ready. These gooey brownies were so decadent loaded with flavour of chocolate and peanut butter that I made a double batch. Saved half for myself and rest went for trek. These brownies used no eggs and still were sinfully indulgent. My jinx is still intact. I still have a reputation for making healthiest brownies on this planet. If you dont know I have on my blog Whole Wheat Oats & Chocolate Brownies, Gluten Free Chocolate Ragi Brownies ,Vegan Avocado Chocolate Brownies, Vegan Yellow Zucchini Chocolate Brownies and now these Whole wheat Banana Peanut Butter brownies. I hope someday I can make some unhealthy brownies 😉 But if you ever try these indulgent brownies let me know your feedback. Till next time!
Directions:
1. Line a 9×9 inch baking pan with some parchment paper and preheat your oven to 180 degree Celsius (Learn more about Oven temperatures and Conversions).

2. In a bowl add over ripe bananas and mash them well. You can leave them chunky or make them smooth.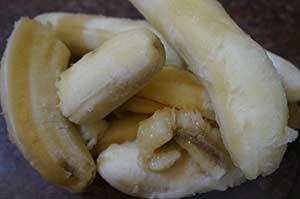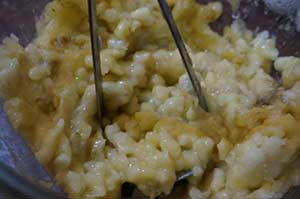 2. Add sugar. I have used SOS Organics Khandsari Sugar which is unrefined and makes these brownies more delicious. Whisk well till the sugar is combined with the bananas.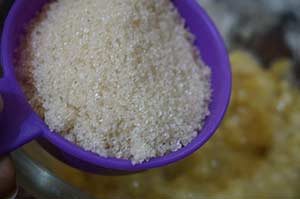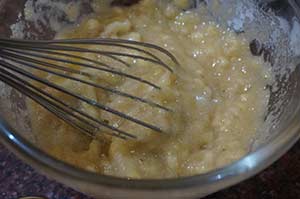 3. Add melted butter and vanilla extract. Mix well.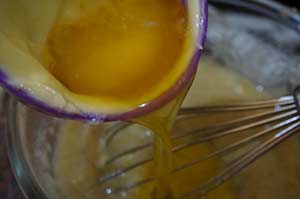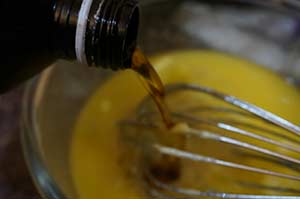 4. Add sifted whole wheat flour to the wet ingredients along with unsweetened cocoa powder.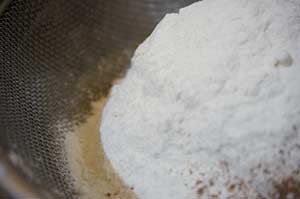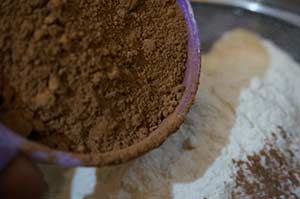 5. Mix everything well till you get an even textured batter.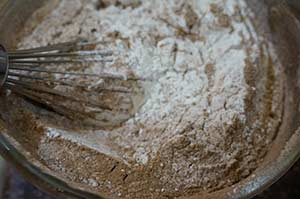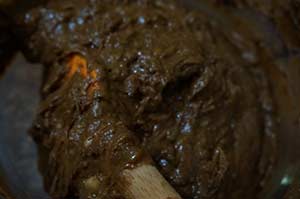 6. Pour the brownie batter in the prepared pan and even the top with the help of a spatula.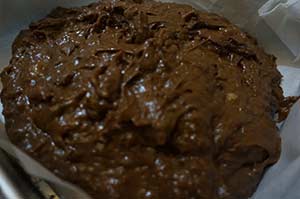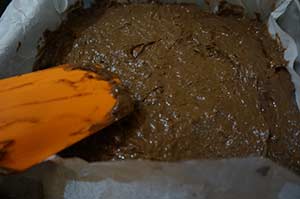 7. Take small scoops of peanut butter and place them all over the brownie batter.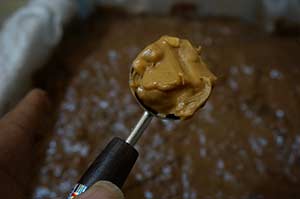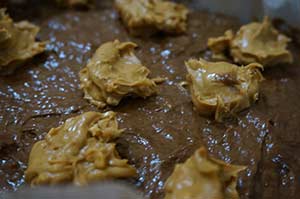 8. Take a toothpick and randomly make swirls so that the peanut butter spreads all over and mixes with the brownie batter and creates a wonderful pattern.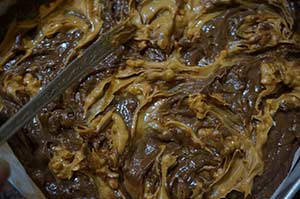 9. Top it with roasted Salted peanuts and bake them in the oven for 20-25 minutes or until a skewer inserted in the centre comes out clean.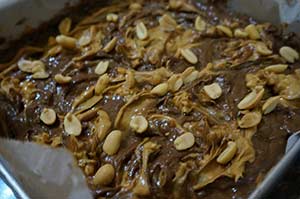 10. Remove from the pan and let it come to room temperature . Slice it into squares and serve.
Other healthy brownies you can try on my blog are: Whole Wheat Oats & Chocolate Brownies, Gluten Free Chocolate Ragi Brownies ,Vegan Avocado Chocolate Brownies, Vegan Yellow Zucchini Chocolate Brownies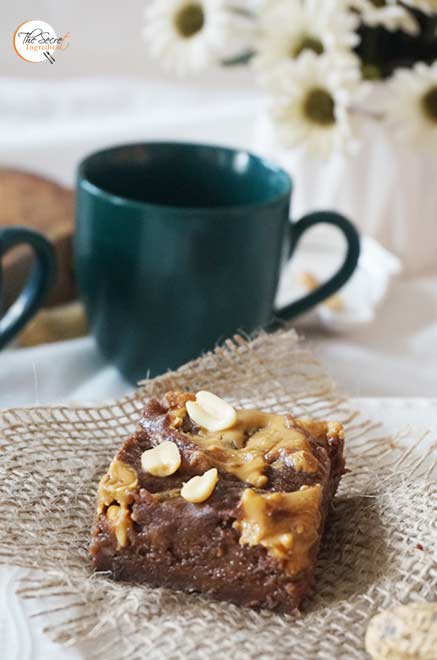 [yumprint-recipe id='305′]